You have heard the story before – of a young boy, orphaned through tragic circumstances, raised by a wise old man, who comes to a fuller knowledge of his magic and uses it to fight the great evil that threatens his world.
But what if the boy hero and the malevolent, threatening taint were one and the same?
What if the boy slowly came to realize he was the reincarnation of an evil god? Would he save the world . . . or destroy it?
Among the Academy's warrior-thieves, Annev de Breth is an outlier. Unlike his classmates who were stolen as infants from the capital city, Annev was born in the small village of Chaenbalu, was believed to be executed, and then unknowingly raised by his parents' killers.
Seventeen years later, Annev struggles with the burdens of a forbidden magic, a forgotten heritage, and a secret deformity. When he is subsequently caught between the warring ideologies of his priestly mentor and the Academy's masters, he must choose between forfeiting his promising future at the Academy or betraying his closest friends. Each decision leads to a deeper dilemma, until Annev finds himself pressed into a quest he does not wish to fulfill.
Will he finally embrace the doctrine of his tutors, murder a stranger, and abandon his mentor? Or will he accept the more difficult truth of who he is . . . and the darker truth of what he may become . . .
---
---
Book Review Rating: 5/5 stars
Cover Review Rating: 5/5 stars
---
Cover Review
The spring blooms have almost fledged into summer and this cover right here has been dying to be reviewed. My apologies to the publisher and author for getting this review out so late, but with that said I'm delighted to be able to review such a wonderful cover after my lengthened delay from reviewing.
First glance, the cover gives off a tapestry feel. Almost velvet or satin perhaps? On closer inspection it may be stone? I love the play between the deeper blues to turquoise against the inlaid gold swirling thread details. Front in the center of the cover there's a wonderful Phoenix rising above some kind of anvil with flames. I love how the swirling gilded threads surround this detail, which commands the viewer/reader's attention straight to the center of the cover.
From there the eye will naturally travel to the title, tagline, and author's name. For the intended market Sci-fi/Fantasy, I think the cover is a great fit without having to detail any characters.
And can I just say the title MASTER OF SORROWS is wonderful! Unique! The title aside from the cover drew my immediate attention. I've grown tired of all the queen, princess, assassin tells lately. So MASTER OF SORROWS was a breath of fresh air.
While I love to express my issues with covers, sadly this cover will not make my grievances list of why the hell did they do that?! If I had to nit-pick, then I would have loved to see the bits of red in the fire like from Annev's glove. But that's me picking to pick. The cover is a great concept and not overly done and 100% is inspired by the story line.
Cover and Book Design by Blackstone Publishing
---
Book Review

Thank you, Justin Call's wife for supporting him with his passions, though the genre doesn't tickle your fancy, I know your encouragement allowed him to create a marvelous debut. 
At first, I didn't quite know where MASTER OF SORROWS would take me, aside from the blurb. Why? Well, when I noticed the Prologue and Part One before the first chapter I became quite terrified at the wealth of information about to be dispersed. Many writers or authors run for the hills or shudder at the word Prologue, however, Justin Call didn't.
In fact, the first flavor of darkness awaiting in this novel reared its ugly head in the Prologue, and the foundational history for which MASTER OF SORROWS is built upon was cast in Part One. There are darker evils in the world than blood and death; MASTER OF SORROWS simmers with the inner hatreds breed from closed-off cultural ideals. From the first step into the Prologue of trying to kill a child born with a deformity, then to that child doing everything to conceal and live a life acting as if he was normal.
Well, as normal as anyone with half a missing arm and a magical one in its place.
Annev, the main character, struggles with trying to be normal while balancing his past. Like any teenager does in modern society. The extreme want, the need to belong magnified by his hidden disability. This longing comes through with all of his predicaments, but the layering of his morals throughout his raising with Sodar contradicts so much that surrounds him.
Overall, I found Annev's character refreshing, uniquely gifted for speaking around half-truths, and repeatably flawed. MASTER OF SORROWS is the perfect read to challenge the wrong mindsets of wanting to belong rather than embrace once's differences and be the individual fate intended on their own terms, and that sometimes those issues aren't always resolved quickly or easily.
5/5 stars! I truly look forward to the sequel.
I received an eARC of MASTER OF SHADOWS by Justin Call in exchange for an honest review. This does not affect my opinion of the book or the content of the review.
Let's be honest here. If it was great or sucked, I have no problem writing it out.
---
Connect with Justin Call
JUSTIN CALL OFFICIAL AUTHOR PAGE
---
Purchase MASTER OF SORROWS at any of these retailers!
Amazon, Barnes & Noble, & Book Depository
---
Enjoy MASTER OF SORROWS review then check out some other Mother Cover Lover Reviews below:
Shadow Stitcher by Misha Handman: Book & Cover Review
The Worst Best Man by Mia Sosa: Book & Cover Review
---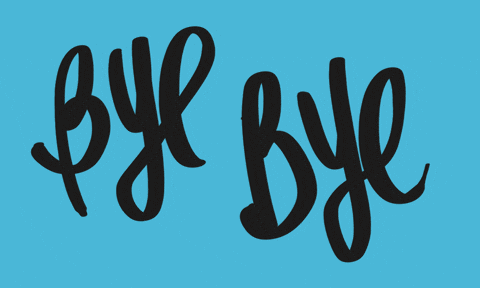 MOTHER COVER LOVER OUT