So this 2020 year rather than us window shopping on what covers to Buy on Book Cover Alone, let's cut straight to the chase.
Straight from the top 200 most popular novels from Goodreads, here are the most striking, the eye candy against all other books on the shelf, The Mother Cover Lover (Cover Art List) from the novels released January 2020 with snippets of their blurbs.
There's no particular Genre. I don't care if it's New York Times Best Seller, Top Five Pub Houses, no flipping care about Author or Title. In the end, only Cover Art Matters.
See what covers made the list?
---
ONE OF US IS NEXT by Karen M. McManus
A ton of copycat gossip apps have popped up since Simon died, but in the year since the Bayview four were cleared of his shocking death, no one's been able to fill the gossip void quite like he could. The problem is no one has the facts.
Until now. This time it's not an app, though—it's a game.
Truth or Dare.
---
A HEART SO FIERCE AND BROKEN by Brigid Kemmerer
Find the heir, win the crown.
The curse is finally broken, but Prince Rhen of Emberfall faces darker troubles still. Rumors circulate that he is not the true heir and that forbidden magic has been unleashed in Emberfall. Although Rhen has Harper by his side, his guardsman Grey is missing, leaving more questions than answers.
Win the crown, save the kingdom.
---
SCAVENGE THE STARS by Tara Sim
When Amaya rescues a mysterious stranger from drowning, she fears her rash actions have earned her a longer sentence on the debtor ship where she's been held captive for years.
Instead, the man she saved offers her unimaginable riches and a new identity, setting Amaya on a perilous course through the coastal city-state of Moray, where old-world opulence and desperate gamblers collide.
---
THE HAND ON THE WALL by Maureen Johnson
Ellingham Academy must be cursed. Three people are now dead. One, a victim of either a prank gone wrong or a murder. Another, dead by misadventure. And now, an accident in Burlington has claimed another life. All three in the wrong place at the wrong time. All at the exact moment of Stevie's greatest triumph . . .
She knows who Truly Devious is. She's solved it. The greatest case of the century.
At least, she thinks she has.
---
INFINITY SON by Adam Silvera
Growing up in New York, brothers Emil and Brighton always idolized the Spell Walkers—a vigilante group sworn to rid the world of specters. While the Spell Walkers and other celestials are born with powers, specters take them, violently stealing the essence of endangered magical creatures.
Brighton wishes he had a power so he could join the fray. Emil just wants the fighting to stop… Emil manifests a power of his own—one that puts him right at the heart of the conflict and sets him up to be the heroic Spell Walker Brighton always wanted to be.
---
DARK AND DEEPEST RED by Anna-Marie McLemore
Summer, 1518. A strange sickness sweeps through Strasbourg: women dance in the streets, some until they fall down dead. As rumors of witchcraft spread, suspicion turns toward Lavinia and her family, and Lavinia may have to do the unimaginable to save herself and everyone she loves.
Five centuries later, a pair of red shoes seal to Rosella Oliva's feet, making her dance uncontrollably. They draw her toward a boy who knows the dancing fever's history better than anyone: Emil, whose family was blamed for the fever five hundred years ago…
---
THE CARE AND FEEDING OF RAVENOUSLY HUNGRYGIRLS by Anissa Gray
The Mothers meets An American Marriage in this dazzling debut novel about mothers and daughters, identity and family, and how the relationships that sustain you can also be the ones that consume you.
The Butler family has had their share of trials—as sisters Althea, Viola, and Lillian can attest—but nothing prepared them for the literal trial that will upend their lives.
---
LOVE HER OR LOSE HER by Tessa Bailey
Rosie and Dominic Vega are the perfect couple: high school sweethearts, best friends, madly in love. Well, they used to be anyway. Now Rosie's lucky to get a caveman grunt from the ex-soldier every time she walks in the door. Dom is faithful and a great provider, but the man she fell in love with ten years ago is nowhere to be found. When her girlfriends encourage Rosie to demand more out of life and pursue her dream of opening a restaurant, she decides to demand more out of love, too. Three words: marriage boot camp.
---
FOLLOW ME TO GROUND by Sue Rainsford
Ada and her father, touched by the power to heal illness, live on the edge of a village where they help sick locals—or "Cures"—by cracking open their damaged bodies or temporarily burying them in the reviving, dangerous Ground nearby. Ada, a being both more and less than human, is mostly uninterested in the Cures, until she meets a man named Samson. When they strike up an affair, to the displeasure of her father and Samson's widowed, pregnant sister, Ada is torn between her old way of life and new possibilities with her lover—and eventually comes to a decision that will forever change Samson, the town, and the Ground itself.
---
THREE THINGS I KNOW ARE TRUE by Betty Culley
Life changes forever for Liv when her older brother, Jonah, accidentally shoots himself with his best friend Clay's father's gun. Now Jonah needs round-the-clock care just to stay alive, and Liv seems to be the only person who can see that her brother is still there inside his broken body.
With Liv's mom suing Clay's family, there are divisions in the community that Liv knows she's not supposed to cross. But Clay is her friend, too, and she refuses to turn away from him—just like she refuses to give up on Jonah.
---
THE END OF THE OCEAN by Maja Lunde
In 2019, seventy-year-old Signe sets out on a hazardous voyage to cross an entire ocean in only a sailboat. She is haunted by the loss of the love of her life, and is driven by a singular and all-consuming mission to make it back to him.
In 2041, David flees with his young daughter, Lou, from a war-torn Southern Europe plagued by drought. They have been separated from their rest of their family and are on a desperate search to reunite with them once again, when they find Signe's abandoned sailboat in a parched French garden, miles away from the nearest shore.
---
EVERY OTHER WEEKEND by Abigail Johnson
Adam Moynihan's life used to be awesome…
Jolene Timber's life is nothing like the movies she loves—not the happy ones anyway…
Forced to spend every other weekend in the same apartment building, the boy who thinks forgiveness makes him weak and the girl who thinks love is for fools begin an unlikely friendship. The weekends he dreaded and she endured soon become the best part of their lives. But when one's life begins to mend while the other's spirals out of control, they realize that falling in love while surrounded by its demise means nothing is ever guaranteed.
---
CHOSEN by Kiersten White
Now that Nina has turned the Watcher's Castle into a utopia for hurt and lonely demons, she's still waiting for the utopia part to kick in…
And while Nina is dealing with the darkness inside, there's also a new threat on the outside, portended by an odd triangle symbol that seems to be popping up everywhere, in connection with Sean's demon drug ring as well as someone a bit closer to home. Because one near-apocalypse just isn't enough, right?
The darkness always finds you. And once again, it's coming for the Slayer.
---
THE KING'S QUESTIONER by Nikki Katz
Kalen has been cursed with a gift: he's a mental picklock, able to access a person's memories and secrets by touch. His skills make him the perfect questioner to the king, and he spends his days interrogating prisoners of the crown.
But when Kalen's estranged childhood friend, Prince Cirrus, falls into a sudden coma, the king begs Kalen to intervene. By accessing Cirrus' mind, Kalen saves his life—and uncovers a terrifying secret. The prince has a sister, banished long ago, and she is the key to the destruction or survival of the kingdom.
With the help of Cirrus and a silver-haired thief named Luna, Kalen must find the princess and bring her home. Or risk death at the hands of his king.
---
Lucky Caller by Emma Mills
When Nina decides to take a radio broadcasting class her senior year, she expects it to be a walk in the park. Instead, it's a complete disaster.
The members of Nina's haphazardly formed radio team have approximately nothing in common. And to maximize the awkwardness her group includes Jamie, a childhood friend she'd hoped to basically avoid for the rest of her life.
The show is a mess, internet rumors threaten to bring the wrath of two fandoms down on their heads, and to top it all off Nina's family is on the brink of some major upheaval.
Everything feels like it's spiraling out of control―but maybe control is overrated?
---
Finding Mr. Better-Than-You by Shani Petroff
Camryn has been dating Marc FOREVER—since freshman year! She dropped out of volleyball to go to all his games, switched her schedule around to be in his favorite class, and has been busting her butt to get into Columbia so they can go to the same college. So when Marc suddenly, and very publically, breaks up with her a week into their senior year so that he can date the new transfer student, she's absolutely devastated.
But why be sad, when you can get even? Inspired by her favorite movies, Camryn decides that the best revenge is a Senior Year well lived, starring a boy who is ever so much better than her ex. With a little help from her friends, Cam is going to have the Best. Senior. Year. Ever.
Or else!
---
And there we have it. These are my top cover art picks for January 2020 'cause let's face it…
We all judge a book by it's cover. 
THIS IS WHY COVER ART MATTERS! 
---
Liked the Bookish Beauties Top Captivating Book Covers of January 2020? Then check out the following links.
Ya Thrillers & Mystery Book Cover Art for January 2020 by clicking here!
Bookish Beauties: Young Adult Mystery & Thriller- 2020 January Edition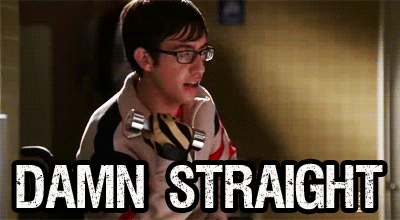 MOTHER COVER LOVER OUT!