A special thank you to Emer, the wonderful blogger behind A LITTLE HAZE BOOK BLOG!! It means the world to me to open my notifications to the Awards that come from other bloggers.
I found my own little blogging platform not so long ago and it kindles a warmth to my blogging heart to know I spread a little sunshine to others.
My quirky, slightly off-kilter sunshine. LOL.
Don't you dare forget to follow Emer, A LITTLE HAZE BOOK BLOG! One of the best bloggers I follow giving me blogging goals every day.
---
What is the Sunshine Blogger Award?
The Sunshine Blogger Award is given to those who are creative, positive and inspiring while spreading sunshine to the blogging community.
How does it work?
Thank the blogger(s) who nominated you in a blog post and link back to their blog.
Answer the 11 questions sent by the person who nominated you.
Nominate 11 new blogs  (JUST NOMINATE HOW MANY YOU CAN IF NOT 11) to receive the award and write them 11 new questions.
List the rules and display the Sunshine Blogger Award logo in your post and/or on your blog.
---
Emer's questions for me
Have you any bookish pet peeves?
When a book cover doesn't reflect any part of the book or misrepresents the novel. There is no reason a publisher should blatantly ignore or make a book cover without the internals of a novel in mind. If they don't have enough time to get the cover right, I have to ask, will they care to get the edits of all the author's hard work right?
Another bookish pet peeve that hits me wrong are when people fold over the corners of the book's pages. Ekkkkk.
What was your dream job as a little kid?
Okay, so I didn't really remember what my dream job as a kid would be. So from more teen years, then all I thought about was being a badass FBI or something similar.  I tried to not do art for about half the year and caved while in college. The following year I transferred to art school. So yeah…
What is your favourite genre of film to watch?
Anything Sci-fi, Fantasy hits the top of my list. Then I work my way down to Romantic Comedies, Comedies, and Action.
How do you feel about roller coasters?
I don't hate them. See there was this time when I hit the turn and the G-force made tears seep from my eyes. After that, I leave the big bad roller coasters for the others. Sometimes, though, I say what the hell and give it another go.
What is your favourite colour?
Now, this is an unfair question. I love all colors!!! (If I secretly had to pick then I'd say blue and green)
What was/is your favourite subject at school?
Science and Art. I absolutely hated English, and learned to love Math way down the line.
How would you describe your fashion sense?
Better be damn comfy, easy, washing machine and drier good.
Who is your favorite actor/actress?
Robin Williams. Hands down. I cry now whenever I see his movies. I will forever miss his amazing, charismatic, and artistic soul.
What are the three personality traits/characteristics that you think are most important in a good friend?
Loyalty, Fierce Passion, & Honesty
How many books did you read in 2019?
Truthfully, I didn't keep count. I started blogging half the year ago, so my count won't be accurate. I hope to do a hell of a lot better this year, even if I don't read as many I put for my goal on Goodreads.
What is your favorite feel-good song?
Bennie and the Jets by Elton John. Can you ever go wrong with anything Elton John? The answer is hell no.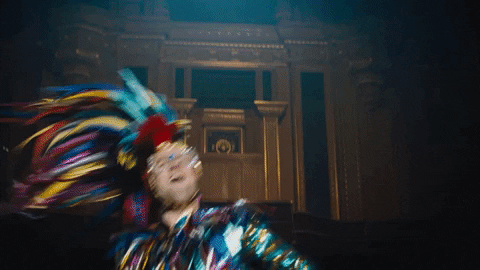 ---
Thank you, Emer for nominating me again!
This was Hella FUN! I actually had to turn on some Elton John just for fun while typing. So now comes the dramatic music and the list of blogs to help spread more sunshine into the blogger world.
Leah Reads, One More Chapter Book Blog
Of course, if you absolutely hate awards or sharing this bit of fun, then no worries. It's all shits and giggles until someone shits. So please don't shit yourself by fretting about participating if you don't feel like it.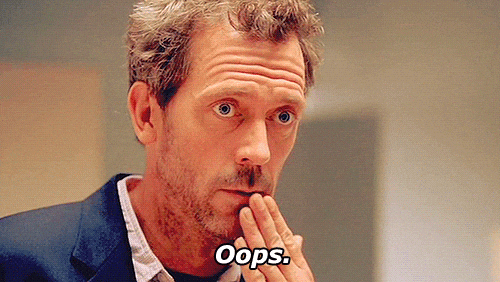 ---
My eleven questions for those tagged
 If you had to save one book from your burning house, which book would it be?

What's your guilty reading pleasure?

What's the one movie you could watch over and over and over and over again?

What book to television show/series adaption do you love?

What is the one thing you suck at in life?

If you had to have a bookish character as your boyfriend/girlfriend which character would you choose?

What's the one goto food dish you love to eat?

What's the one book you read last year you regret?

If you had to pick a semi-unknown author to shout out their greatness to the world who would it be?

What talent do you have outside of blogging?

Which do you choose? Giggle or shit
---
Enjoyed the answers to The Sunshine Book Blogger Award? Then check out my other Blogger Award.
MOTHER COVER LOVER OUT!