Happy Valentines Day!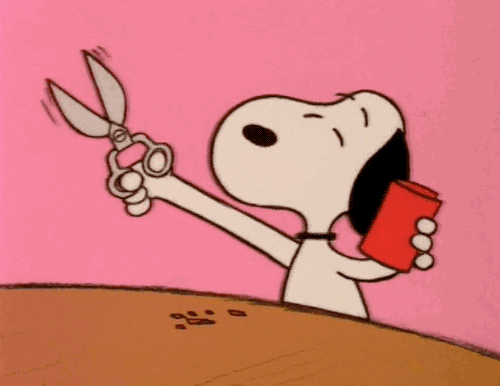 Today is the day most people will wine and dine, gift or share their unwavering love to loved ones. As I do partially enjoy sharing this big-corporation-conspiracy-driven holiday, created for no more than frivolous spending in disastrous proportions in tiny bursts with my family, I can't help but love others, who like me are more anti-valentine's day than the rest of the world.
Which is where I somehow connect deeply to the world of imperfect love.
To romance that's more than just a good piece of ass, a sappy heartstring to pull, and contains the humorous moments all of us hope to achieve to ensure we too have had a love unlike any other.
I tripped into the genre of Romantic Comedies long ago and I've adored the genre ever since. There are so many great books I still need to read by fantastic authors, but below an upcoming list of 2020 Romantic Comedies blipping on my reading radar with snippets of their blurbs.
---
Carey Douglas has worked for home remodeling and design gurus Melissa and Rusty Tripp for nearly a decade. A country girl at heart, Carey started in their first store at sixteen, and—more than anyone would suspect—has helped them build an empire. With a new show and a book about to launch, the Tripps are on the verge of superstardom. There's only one problem: America's favorite couple can't stand each other.
James McCann, MIT graduate and engineering genius, was originally hired as a structural engineer, but the job isn't all he thought it'd be. The last straw? Both he and Carey must go on book tour with the Tripps and keep the wheels from falling off the proverbial bus.
---
When he changes the locks, she changes the rules.
Agnes Murphy Nash is the perfect Hollywood wife – she has the right friends, the right clothes, and even a side career of her own as a writer. Her husband Trevor is a bigshot producer, and from the outside it looks like they're living a picture-perfect celebrity life, complete with tennis tournaments and lavish parties.
But the job description of a Hollywood wife doesn't cover divorce, which is the way Agnes' life is headed after she comes home one day to find her credit cards cancelled and the security passwords to get into her enormous LA home changed. Oh, and there's a guy there whose job it is to tase her if she tries to enter…which she does. Needless to say, Agnes' husband is dead set on making sure she loses big time, but Agnes isn't the type to just lie down and take it. In a world of fremenies and hot nannies, personal psychics and "skinny" jello shots, Agnes may be losing her husband, but could that mean getting her own life back?
---
A wedding planner left at the altar. Yeah, the irony isn't lost on Carolina Santos, either. But despite that embarrassing blip from her past, Lina's managed to make other people's dreams come true as a top-tier wedding coordinator in DC…
Tired of living in his older brother's shadow, marketing expert Max Hartley is determined to make his mark with a coveted hotel client looking to expand its brand. Then he learns he'll be working with his brother's whip-smart, stunning—absolutely off-limits—ex-fiancée. And she loathes him.
If they can survive the next few weeks and nail their presentation without killing each other, they'll both come out ahead. Except Max has been public enemy number one ever since he encouraged his brother to jilt the bride, and Lina's ready to dish out a little payback of her own.
But even the best laid plans can go awry…
---
Naomi Westfield has the perfect fiancé: Nicholas Rose holds doors open for her, remembers her restaurant orders, and comes from the kind of upstanding society family any bride would love to be a part of. They never fight. They're preparing for their lavish wedding that's three months away. And she is miserably and utterly sick of him.
Naomi wants out, but there's a catch: whoever ends the engagement will have to foot the nonrefundable wedding bill. When Naomi discovers that Nicholas, too, has been feigning contentment, the two of them go head-to-head in a battle of pranks, sabotage, and all-out emotional warfare…
---
Rosie and Dominic Vega are the perfect couple: high school sweethearts, best friends, madly in love. Well, they used to be anyway. Now Rosie's lucky to get a caveman grunt from the ex-soldier every time she walks in the door. Dom is faithful and a great provider, but the man she fell in love with ten years ago is nowhere to be found. When her girlfriends encourage Rosie to demand more out of life and pursue her dream of opening a restaurant, she decides to demand more out of love, too. Three words: marriage boot camp.
Never in a million years did Rosie believe her stoic, too-manly-to-emote husband would actually agree to relationship rehab with a weed-smoking hippy. Dom talking about feelings? Sitting on pillows? Communing with nature? Learning love languages? Nope. But to her surprise, he's all in, and it forces her to admit her own role in their cracked foundation. As they complete one ridiculous—yet surprisingly helpful—assignment after another, their remodeled relationship gets stronger than ever. Except just as they're getting back on track, Rosie discovers Dom has a secret… and it could demolish everything.
---
Two years after losing her fiancé, Sloan Monroe still can't seem to get her life back on track. But one trouble-making pup with a "take me home" look in his eyes is about to change everything. With her new pet by her side, Sloan finally starts to feel more like herself. Then, after weeks of unanswered texts, Tucker's owner reaches out. He's a musician on tour in Australia. And bottom line: He wants Tucker back.
Well, Sloan's not about to give up her dog without a fight. But what if this Jason guy really loves Tucker? As their flirty texts turn into long calls, Sloan can't deny a connection. Jason is hot and nice and funny. There's no telling what could happen when they meet in person. The question is: With his music career on the rise, how long will Jason really stick around? And is it possible for Sloan to survive another heartbreak?
---
Samiah Brooks never thought she would be "that" girl. But a live tweet of a horrific date just revealed the painful truth: she's been catfished by a three-timing jerk of a boyfriend. Suddenly Samiah-along with his two other "girlfriends," London and Taylor-have gone viral online. Now the three new besties are making a pact to spend the next six months investing in themselves. No men, no dating, and no worrying about their relationship status . . .
For once Samiah is putting herself first, and that includes finally developing the app she's always dreamed of creating. Which is the exact moment she meets the deliciously sexy, honey-eyed Daniel Collins at work. What are the chances? When it comes to love, there's no such thing as a coincidence. But is Daniel really boyfriend material or is he maybe just a little too good to be true?
---
This Romantic Comedy list for 2020 seems so short! UGH… why?! 
These are the romantic comedies making their way onto The Mother Cover Lover TBR this year for sure. Yes, yes, there are a few more, but if there's one I need to reconsider and that's wickedly funny and released this 2020 year, let me know!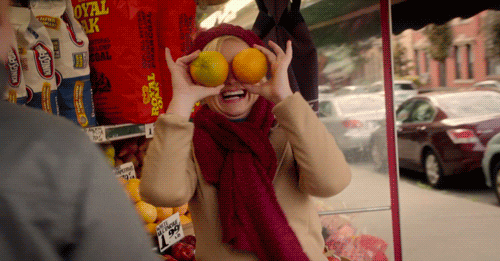 MOTHER COVER LOVER OUT!
---
Did you miss the YA Romance Giveaway?! Then check out the YA Romance Giveaway post by linking here.