YA ROMANCE MEGA GIVEAWAY
In honor of Valentine's Day, there's an awesome giveaway on ALL of the swoony books for your bookshelves from these awesome Authors! WIN ALL THE BOOKS pictured in the graphic (some are ARCs and some are finished copies)!
---
TO ENTER: YA ROMANCE MEGA GIVEAWAYTo Enter:
http://www.rafflecopter.com/rafl/display/a04d353118/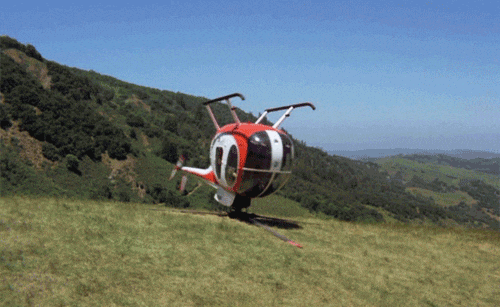 OFFICIAL RULES: Giveaway ends Tuesday, February 18th at 12 am EST. Open to the US only. All entries will be verified if selected to win–please provide the proof requested in the rafflecopter.
---
Curious about these Awesome YA Books!!
Aiden Emerson is an all-star pitcher and the all-around golden boy of Riverton. Or at least he was, before he quit the team the last day of junior year without any explanation. How could he tell people he's losing his vision at seventeen?
Straight-laced Olivia thought she had life all figured out. But when her dream internship falls apart, her estranged mother comes back into her life, and her long-time boyfriend ghosts her right before summer break, she's starting to think fate has a weird sense of humor.
Each struggling to find a new direction, Aiden and Olivia decide to live summer by chance. Every fleeting adventure and stolen kiss is as fragile as a coin flip in this heartfelt journey to love and self-discovery from the author of Love Songs & Other Lies.
Amazon/Barnes & Noble/ Jessica Pennington Official Author Website
---
Veronica sees ghosts. More specifically, her mother's ghost. The afterimages of blinding migraines caused by the brain tumor that keeps her on the fringes and consumes her whole life haunt her, even as she wonders if it's something more…
Golden boy Sawyer is handsome and popular, a state champion swimmer, but his adrenaline addiction draws him to Veronica.
A girl with nothing to live for and a boy with everything to lose–can they conquer their demons together?
At the Publisher's request, this title is being sold without Digital Rights Management Software (DRM) applied.
Amazon/Barnes & Noble/ Katie McGarry Official Author Website
---
From the moment she first learned to read, literary genius Darcy Wells has spent most of her time living in the worlds of her books. There, she can avoid the crushing reality of her mother's hoarding and pretend her life is simply ordinary. But when a new property manager becomes more active in the upkeep of their apartment complex, the only home Darcy has ever known outside of her books suddenly hangs in the balance.
While Darcy is struggling to survive beneath the weight of her mother's compulsive shopping, Asher Fleet, a former teen pilot with an unexpectedly shattered future, walks into the bookstore where she works…and straight into her heart. For the first time in her life, Darcy can't seem to find the right words. Fairy tales are one thing, but real love makes her want to hide inside her carefully constructed ink-and-paper bomb shelter.
Still, after spending her whole life keeping people out, something about Asher makes Darcy want to open up. But securing her own happily-ever-after will mean she'll need to stop hiding and start living her own truth—even if it's messy.
Amazon/Barnes & Noble/ Laura Taylor Namey Official Author Website
---
Jocelyn Wu has just three wishes for her junior year: To make it through without dying of boredom, to direct a short film with her BFF Priya Venkatram, and to get at least two months into the year without being compared to or confused with Peggy Chang, the only other Chinese girl in her grade.
Will Domenici has two goals: to find a paying summer internship, and to prove he has what it takes to become an editor on his school paper.
Then Jocelyn's father tells her their family restaurant may be going under, and all wishes are off. Because her dad has the marketing skills of a dumpling, it's up to Jocelyn and her unlikely new employee, Will, to bring A-Plus Chinese Garden into the 21st century (or, at least, to Facebook). What starts off as a rocky partnership soon grows into something more. But family prejudices and the uncertain future of A-Plus threaten to keep Will and Jocelyn apart. It will take everything they have and more, to save the family restaurant and their budding romance.
Amazon/ I.W. Gregorio Official Author Website
---
Angie has studied music her entire life, nurturing her talent as a singer. Now a high school senior, she has an opportunity to break into Nashville's music scene via a songwriting competition launched by her idol, Mona Stone. Discouraged by her mother, who wishes Angie would set more realistic life goals, she nonetheless pours her heart and soul into creating a song worthy of Mona.
But Angie's mother is the least of her concerns after she meets Reedwood High's newest transfer student, Ten. With his endless collection of graphic tees, his infuriating attitude, smoldering good looks, and endearing little sister, Ten toys with the rhythm of Angie's heart.
She's never desired anything but success until Ten entered her life. Now she wants to be with him and to be a songwriter for Mona Stone, but she can't have both.
And picking one means losing the other.
Amazon/Barnes & Noble/ Olivia Wildenstein Namey Official Author Website
---
Seventeen-year-old CJ Ainsworth doesn't drive—not because she can't, but because she won't.
She's been living with the guilt of being the sole survivor of the head-on collision that claimed her mother's and sister's lives. It's the reason she refuses to get behind the wheel. It's the reason her father has nearly abandoned her. It's the reason she's sent to piddle the summer away at her estranged Memaw's house in Edisto Beach.
All CJ wants to do is isolate herself and make it to the trial at summer's end, where she'll testify against the stranger who couldn't keep his car in its own lane.
She doesn't expect to fall for a boy, especially not Jett Ramsey, a hotshot racing champion destined for greatness on the NASCAR circuit.
CJ's resolve crumbles when she loses a bet that puts her squarely in Jett's
driver's seat. While he patiently reintroduces her to driving, they confide in each other, and CJ learns she's not the only one silently suffering through a loss.
As their connection deepens, Jett's focus on the track is called into question. CJ can't be the cause of another car crash, but her heart is broken either way. Can CJ learn to put her heart in drive? Or will she throw it in reverse?
Amazon/FVP/ Brandy Woods Snow Official Author Website
---
They have a love-hate relationship with summer.
Sidney and Asher should have clicked. Two star swimmers forced to spend their summers on a lake together sounds like the perfect match. But it's the same every year—in between cookouts and boat rides and family-imposed bonfires, Sidney and Asher spend the dog days of summer finding the ultimate ways to prank each other. And now, after their senior year, they're determined to make it the most epic summer yet.
But their plans are thrown in sudden jeopardy when their feud causes their families to be kicked out of their beloved lake houses. Once in their new accommodations, Sidney expects the prank war to continue as usual. But then she gets a note—Meet me at midnight. And Asher has a proposition for her: join forces for one last summer of epic pranks, against a shared enemy—the woman who kicked them out.
Their truce should make things simpler, but six years of tormenting one another isn't so easy to ignore. Kind of like the undeniable attraction growing between them.
Amazon/Barnes & Noble/ Jessica Pennington Official Author Website
---
The last thing eighteen-year-old Wilhelmina "Willa" MacCarthy wants is to be a nun. It's 1936, and as the only daughter amongst four sons, her Irish–Catholic family is counting on her to take her vows—but Willa's found another calling. Each day she sneaks away to help Doctor Katherine Winston in her medical clinic in San Francisco's Richmond District.
Keeping secrets from her family only becomes more complicated when Willa agrees to help the doctor at a field hospital near the new bridge being built over the Golden Gate. Willa thinks she can handle her new chaotic life, but as she draws closer to a dashing young ironworker and risks grow at the bridge, she discovers that hiding from what she truly wants maybe her biggest lie of all.
Amazon/Barnes & Noble/ Amy Trueblood Official Author Website
---
Since her sister's tragic death, seventeen-year-old Callie Ryan has basically given up. Her grades have plummeted, she's quit her swim team, and she barely recognizes the people her parents have become.
When she returns to her aunt's run-down coastal Victorian one year after Chloe's death, Callie resigns herself to a summer of guilt and home renovations. She doesn't expect to be charmed by the tiny coastal town or by Tucker Morgan, a local boy brimming with sunshine.
But even as her days begin to brighten, Callie's nights are crowded with chilling dreams, unanswered questions, and eerie phenomenon that have her convinced she's being haunted. Will Callie be able to figure out what her sister is trying to communicate before it's too late?
Amazon/Barnes & Noble/ Katy Upperman Official Author Website
---
Adam Moynihan's life used to be awesome. Straight As, close friends and a home life so perfect that it could have been a TV show straight out of the 50s. Then his oldest brother died. Now his fun-loving mom cries constantly, he and his remaining brother can't talk without fighting, and the father he always admired proved himself a coward by moving out when they needed him most.
Jolene Timber's life is nothing like the movies she loves—not the happy ones anyway. As an aspiring director, she should know, because she's been reimagining her life as a film ever since she was a kid. With her divorced parents at each other's throats and using her as a pawn, no amount of mental reediting will give her the love she's starving for.
Forced to spend every other weekend in the same apartment building, the boy who thinks forgiveness makes him weak and the girl who thinks love is for fools begin an unlikely friendship. The weekends he dreaded and she endured soon become the best part of their lives. But when one's life begins to mend while the other's spirals out of control, they realize that falling in love while surrounded by its demise means nothing is ever guaranteed.
Amazon/Barnes & Noble/ Abigail Johnson Official Author Website
---
A PRINCESS
A STABLE BOY
A QUEST
When her father dies, Princess Amarande is given an ultimatum: Marry the leader of one of the four neighboring kingdoms, or lose her crown—and possibly her life. And to force her hand, her beloved, the stable boy Luca, is kidnapped.
But Amarande was raised to be a warrior, not a sacrifice.
And nothing will stop her from saving her true love and rescuing her kingdom.
The acclaimed author of Sea Witch turns the classic damsel-in-distress tale on its head with this story of adventure, identity, and love.
Amazon/ Sarah Henning Official Author Website
---
Echo Alkaev's safe and carefully structured world falls apart when her father leaves for the city and mysteriously disappears. Believing he is lost forever, Echo is shocked to find him half-frozen in the winter forest six months later, guarded by a strange talking wolf—the same creature who attacked her as a child. The wolf presents Echo with an ultimatum: If she lives with him for one year, he will ensure her father makes it home safely. But there is more to the wolf than Echo realizes.
In his enchanted house beneath a mountain, each room must be sewn together to keep the home from unraveling, and something new and dark and strange lies behind every door. When centuries-old secrets unfold, Echo discovers a magical library full of books-turned-mirrors, and a young man named Hal who is trapped inside of them. As the year ticks by, the rooms begin to disappear, and Echo must solve the mystery of the wolf's enchantment before her time is up, otherwise Echo, the wolf, and Hal will be lost forever.
Amazon/Barnes & Noble/ Joanna Ruth Meyer Official Author Website
---
There's something about Truman Alexander that Skyler Finch finds incredibly annoying. Actually, several things: his voice (grating), his arrogance (total know-it-all), his debate-team obsession (eyeroll), and his preppy vibe (does he iron his shorts?). She does her best to avoid him and focus on the important stuff: friends, school, and her boyfriend, Eli. His promposal was perfect–just like he is–and the future is looking bright. Or is it?
For some unexplainable reason, Skylar's phone is sending her notifications from the future . . . a future in which, to her horror, she appears to be with Truman. As in, romantically. As in, Skyler cannot let that happen.
But trying to change the future means messing up the present, and what Skyler sees keeps shifting. Classmates disappear and reappear, swap partners and futures. Turns out there are no actions without reactions, and life doesn't come with a road map. But sometimes the wandering leads you exactly where you need to be, and people–like glitchy phones–are full of surprises.
Amazon/ Sara Bennett Wealer Official Author Website
---
Friday Night Lights meets Morgan Matson's  The Unexpected Everything in this contemporary debut where swoon-worthy romance meets underdog sports story.
When softball star Liv Rodinsky throws one ill-advised punch during the most important game of the year, she loses her scholarship to her fancy private school, her boyfriend, and her teammates all in one fell swoop. With no other options, Liv is forced to transfer to the nearest public school, Northland, where she'll have to convince their coach she deserves a spot on the softball team, all while facing both her ex and the teammates of the girl she punched… Every. Single. Day.
Enter Grey, the injured star quarterback with amazing hair and a foolproof plan: if Liv joins the football team as his temporary replacement, he'll make sure she gets a spot on the softball team in the Spring. But it will take more than the perfect spiral for Liv to find acceptance in Northland's halls, and behind that charming smile, Grey may not be so perfect after all.
With well-drawn characters and a charming quarterback love interest who's got brains as well as brawn, Throw Like a Girl will have readers swooning from the very first page.
Amazon/Barnes & Noble/ Sarah Henning Official Author Website
---
SEE A BOOK YOU'RE CRAVING TO READ, THEN DON'T FORGET TO ENTER THE GIVEAWAY!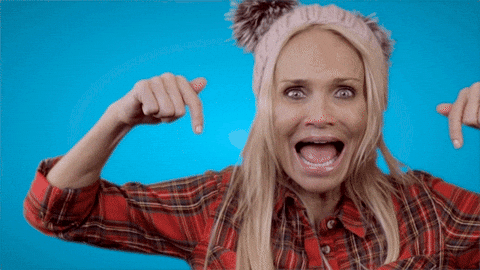 http://www.rafflecopter.com/rafl/display/a04d353118/