Jeremy Warsh has been in off-mode ever since his grandpa's death a couple years ago. He set aside their shared passion, comic art, and hasn't looked back. As an introvert from the other side of town, he fully expects to spend his boring life bagging groceries until, maybe one day, he's promoted to store manager.
Yet, his two best friends, Kasey and Stuart, are different. They're not afraid to demand more out of everyone. When Kasey comes out, Jeremy's inspired. He picks up his colored pencils and starts drawing comics again, creating a no-nonsense, truth-talking character named Penny Kind. Who speaks to him. Literally.
The friend group set in motion Stuart's plans for a huge Homecoming prank, and if they can get Penny's comic trending, they might be able to pull it off. Could this be a stepping-stone to a future Jeremy's only dreamed of? And after he kisses a boy at a college party, will Jeremy finally face what he's been hiding from?
---
---
Book Review Rating: 4/5 stars
Cover Review Rating: 4/5 stars
---
Cover Review
Right away there are elements to this cover art design that solidifies the market, main focus and alludes to the storyline. What's the intended market for THE EVOLUTION OF JEREMY WARSH?
YA Contemporary & LGBT.
Straight away the colors are super focused on this market genre. The bright transitioning yellow to orange-red, the bright pops of sky blue for the title and the author's name. Perfect. A second focus on the cover not to be overlooked is the main character staring you straight on.
Now, at first, I questioned the appearance of this character given the descriptions of Jeremy Warsh at the start of the story, but when it reached the end, the transformation/evolution he discovers results in such an outward appearance.
One particular aspect of this cover I adore other than the coloration is the comic-like drawings that appear behind Jeremy Warsh.
They are general in nature which is fine and most likely all the designer had was information on to help create this cover. However, if the said designer had the chance to read the story, then these comic drawings could have been focused on the styles Jeremy drew.
If I had to nit-pick here, then I'd have loved to have seen "The Evolution of Penny Kind" sketches in the background. And perhaps a ruby beret clip in his hair. But that's me being uber picky.
Overall, I rate this cover 4/5 stars. The designer hit the right marks, if it had just a bit more personal touch to it, then I'd probably have cried after tearing up after reading.
Cover Art was by Natasha Snow 
---
Book Review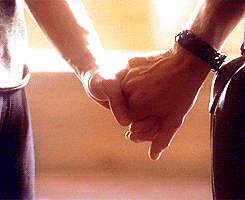 "Jeremy Warsh has been in off-mode ever since his grandpa's death a couple years ago. As an introvert from the other side of town, he fully expects to spend his boring life bagging groceries until… kisses a boy at a college party, will Jeremy finally face what he's been hiding from?"
I wasn't quite sure where THE EVOLUTION OF JEREMY WARSH by Jess Moore would take me. From my first turns in the pages, I found a decade I knew, a character lost to his own self, and the unfolding life of so many realities of the high archy of Highschool many of us want to forget.
I connected with Jeremy on his artistic passions, reclaiming his own path, and yet, at times felt unconnected. Not from a lack of character development from the author's hard work, but more so from the tumultuous of emotions of discovering his sexuality. I'll be honest, THE EVOLUTION OF JEREMY WARSH isn't my genre of usual reads and did bring me out of my comfort zone.
This by no means insinuates I don't support LGBT storylines. I support the need for so many voices and I'm beyond delighted they are being championed in publishing finally. So let's get that set straight real quick. I do feel that I for one don't have the right background of how hard breaking from the shell of sexual expectations to be true to where one's heart may take them for the opposite sex. This makes me hesitant to cast my stars for this story 'cause I hate to judge a story encompassing such a position and have long held a position of you love who you love regardless of gender, color, or religion.
Okay, so done with my big spill up top. The elephant in the room remains, did I enjoy being pulled out of my zone?
THE EVOLUTION OF JEREMY WARSH byJess Moore became the evolution of my understanding of the accepted, yet, not accepted times in which Jeremy existed. Which in reality still applies to today, and some of the hardships generations before endured with being persecuted for their choice to be true to their hearts and soul. Jess Moore does a great job showing the extreme sides/turmoil/confusion to acceptance from her characters Kasey, who struggles with her parents' disapproval of her coming out and to Jeremy's mother's approval of his own admittance.
Even more, THE EVOLUTION OF JEREMY WARSH glimpses the struggles of an intermixed relationship, perhaps the insinuation of the troubles that may be from judgment from family. These hot button topics were handled beautifully, honestly without becoming the sole focus of the storyline.
If I had to be a nag, then it would focus on the fact Jeremy has more happen to him than him being proactive. At least, for the first half of the storyline. With that said this is key to his character and if I reflect on my own self-discovery, then I'd have to agree things happen that draw you into being proactive. So while I would have preferred him more proactive from the start, it is key to his own character development for this angle to play through.
At the end of the day, I rate THE EVOLUTION OF JEREMY WARSH 4/5 stars. This novel really brought forth issues and the hardships for those fighting to be seen as people and not anything else connected to a label. I think this would be a great read for any teenager facing the same struggles and relating they aren't the first to not have themselves figured out, and that its okay to love whoever you love regardless of gender.
I received an eARC of THE EVOLUTION OF JEREMY WARSH by Jess Moore in exchange for an honest review. This does not affect my opinion of the book or the content of the review.
Let's be honest here. If it was great or sucked, I have no problem writing it out.
---
Connect with Jess Moore
JESS MOORE OFFICIAL AUTHOR PAGE
---

Originally hailing from the Midwest, you can always expect an "ope" from Jess or one of her characters. She moved to historic gold-country California ages ago and only looks back east when the leaves are wild with color. (Well, and also, for Cincinnati chili. Let's keep it real.) She spent years building careers in both teaching and social work, but now, she writes in the very early morning while her family sometimes sleeps.