There's nothing like writing about a bit of love to share in the morning! A great big Welcome to this leg of the Filles Vertes Publishing LOVE ON MAIN blog hop & for those stopping in to read LOVE ON MAIN behind the design!
If you somehow landed on this page and haven't heard about the blog hop, click here:
I've got my hot cup of tea, the sun is out shining, and my legs have a nice cozy blast of heat curling around them. Aw, yes, it's time to peel back the veil of secrecy and welcome you behind the design in how LOVE ON MAIN came into the cover art world. Remember blog hoppers to look for the keyword/phrase and take a note of it! Happy hopping!
If you haven't already, add LOVE ON MAIN to your Goodreads TBR here: http://bit.ly/LoveOnMain
https://www.goodreads.com/book/show/48760852-love-on-main
If this is your first time reading about LOVE ON MAIN, then you have missed out on two amazing posts leading up to this behind the scenes day.
&
Deep in the confines of the Filles Vertes Publishing House the great minds of all collided with the scent of Anthologies brewing. The first of all these Anthologies to kick-off was LOVE ON MAIN.
---
LOVE ON MAIN BLURB
Will you find your true love on Main Street? This collection of ten short stories explores the multitude of ways love can be lost and found, hidden and shared, come sunshine, snow, or rainy weather.
Love on Main is an anthology of 10 short stories which explore the many ways love can be lost and found. The characters range from high school teens to business-owning adults, some finding first loves, others recovering from previous relationships. No two stories are the same, but all come to a similar conclusion: with two people falling in love on Main Street.
---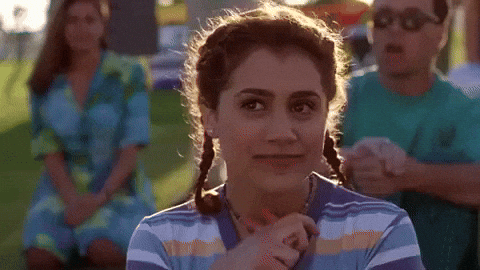 Doesn't that blurb just make you go all mushy inside? The prospects of first love, recovery of lost love, being brought back to trusting and loving another. Sniffle, sniffle. Strings of my heart be knotted with a sickness so many curse and yet, so many treasure.
LOVE
So the basis of the pitch for the cover for LOVE ON MAIN is Gilmore Girl's sweet, youthful expanding from Ya to Adult, contemporary vibe, all of which has to be geared for multidimensional short stories. If your mind exploded with the different directions this can go, then don't worry. As your mind exploded with the dread of I don't know what to think, my mind exploded with what great things can we create!
There are so many fun directions and colors to fly into with the YA & Adult Contemporary Romance. If you didn't see AS MUCH AS I EVER COULD by Brandy Woods Snow, a ya contemporary romance, cover release this past month, then you missed out. However, don't fret, I'll reshare this gorgeous cover once more.
Look at those bright colors, the fun play with the layout, the silhouetted figures, and I mean look at that car. So like I said above, there's so much fun one can have.
So the conceptual ideas for LOVE ON MAIN were pretty broad other than one super Editor, cough cough, Jess Moore, who envisioned some frilly font and a street sign. Which meant it was time to get my sketch pad open on my computer, research imagery, and start to piece together three options on where to take LOVE ON MAIN.
---
Stage 1

:

LOVE ON MAIN Brainstorming session:
Definitely needed come up with a street sign cover version with a frilly font.

Think old-world street sign curls. Perhaps a clock?
Pros: It's not super story-specific, which will fit multidimensional stories.
Cons: Making sure it screams romance enough.

Perhaps the Main street itself with love concepts. This may overwhelm the wordage though.
How about the front of an old building? Like Town storefront, author names or figures in the windows.

Pros: There are a bunch of building type romance covers out there, so it would fit the market.
Cons: Might not stand out enough in the market. [

YOURSELF IN LOVE ON MAIN

] How many author names, may conflict with the number of windows needed.

Could go super wordage modern with it and let the bright colors do the work.
From this brainstorming session, I produced 3 initial sketches for the cover art for LOVE ON MAIN.
---
Stage 2:

Presenting 3 Initial Sketches
Each sketch had its pros and cons. The first storefront sketch was cute, but the issue with the length and quantity of names may hinder the cover. Trying to fit everyone's name on a cover can be tricky without someone thinking another person is getting more space/a better space.
The font from the second sketch was too busy for some, the bright coloration and modern quirk from the third caught the eyes of so many, but for all over conceptual design everyone loved the second street sign sketch. 
Sketch 2: The street sign cover became the first unanimous decision. Now, I didn't just go back and tighten up this sketch with no changes. No. I was able to find out so much information from this design session, which allowed me to go back into focus the design so much more.
What information did I get from this design session you might ask?
First- the colors on sketch 2 needed to become brighter.
Second- I need to push this cover to allow a more modern/contemporary vibe 
Third- try another less frilly font for the 'L' in Love. 
---
Stage 3: The Second Design Session
So back into sketch 2, I started to implement the information I retrieved from the first design session with the FVP team. One major aspect for me to try to achieve was to make the cover read Romance while achieving a more Contemporary Vibe that would span ya to adult reads. 
This led me to change the coloring of the street sign clock and background entirely. This instantly gave it more of a feminine romance feel, while also striking a balance and bringing it to a more distinctive Contemporary version. Also, by making the word 'MAIN' embody the sign more so than having an actual sign. 
These changes though small, changed the cover entirely, which the FVP team adored. I got the thumbs up to proceed to render the sketch into its final version. 
From here I made a few artistic decisions in regards to the title font 'Main', and painted in all of the necessary layers of shading/highlighting. This then led to the final cover reveal.
This slideshow requires JavaScript.
I had so much fun creating this cover art for

LOVE ON MAIN

and I can't wait to read all the glorious stores within. Now, usually, I love to read the stories before I sketch the cover, however, since this had so many short stories the cover couldn't lean to any one detail.
There was no imagery used in any of the creation of this book cover art other than reference images for painting. This cover is 100% drawn, painted, and designed by me. I hope you enjoy it just as much as I had creating it.
And for any Authors that will one day be working with me or dream of contacting me for creating their book babies cover art, then I hope this gives you an inside peek on the process. Publishing a novel can be nerve-wracking and to those on the outside, it may seem like the biggest unknown.
 Here's to bridging that unknown and easing the nerves of what to expect when cover designing. That is if you're contracted with Filles Vertes Publishing or Me.
---
Love the Behind the Design? Then check out more Behind the Book Cover Designs below.
---
Don't Forget to…
Pre-orders are available at FVPub.com, Amazon, Barnes & Noble, Book Depository, or your fave bookseller. Convenient links are listed below:
FVP: www.fillesvertespublishing.com/product/love-on-main-a-romance-anthology/
Amazon: www.amazon.com/Love-Annual-Short-Story-Anthology/dp/1946802549
Barnes & Noble: www.barnesandnoble.com/w/love-on-main-patty-blount/1135129372?ean=9781946802545
Book Depository: www.bookdepository.com/Love-on-Main-Patty-Blount/9781946802545
---
Mother Cover Lover Out!