What makes a book one of the Top MOTHER COVER LOVER Books of 2019?
Rating's, of course, play a huge role, but I wouldn't have rated high if I didn't like it so…
   If I had the instant need to have this book on my bookshelf. This one counts more to me than anything else. If I had the desire and couldn't live without the novel, then without a doubt the novel was one of my best reads for 2019.
So let's see what made the top 2019 list!
In no particular order…
---
Book Review Rating: 4.5/5 stars
Blurb
Written from a dad's perspective, Hot Dog People and Other Bite-Size Sacrifices is a book about parenting. A collection of essays, haikus, fatherly advice and illustrations cover the usual topics parents can expect within the first six years—childbirth, potty training, the anxiety of starting kindergarten, emergency room visits, pyramid schemes, cannibalism and communicating with the dead.
Despite the colorful illustrations and smiling hot dog on the cover, this is not a children's book. This book, however, is about kids. Specifically, my three boys (Paxton, 7, Colton, 5, and Greyson, 3), their imaginative personalities and off the wall takes on life.
The stories in this book are true and depict the heartfelt chaos of kids that every parent can relate to. The honest and conversational writing serves as a reminder that your toddler isn't the first to yell "son of a bitch!" in Target and they certainly won't be the last.
Put the kids to bed, pour yourself a drink, and enjoy.
Review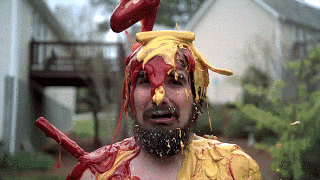 Is there such a thing as love at first laugh? 
By the first page, I kid you not, I was busting a laugh all the way through the end of chapter 1. Honestly, I didn't know what to expect from Hotdog People and Other Bitesize Sacrifices 'cause it is not my usual read, but from the first page I loved it.
Have you ever watched those hilarious, jacked-up families or situations on TV shows and been like: yeah, I can so relate. Well, this is exactly what Dan Magdich has done. Every night after tucking my kids in, I got on the Magdich family train and snorted mini laughs until I couldn't keep my eye's peeled open anymore. 
The short stories he's pulled together are so on point…
Check out the full Review HERE!
---
Book Review Rating: 5/5 stars
Blurb
A fifteen-year-old girl with a gift for violence and nothing left to lose, Constanter is running. To escape the farm she grew up on in a remote part of the Western Lorian empire. To forget the family and the life she can never return to. She runs east, toward the distant war she knows only from the tales of travelers—a twenty-year-long conflict, opposing the Western and Eastern halves of the empire.
Mistaken for a boy after she stole the gear of a dead soldier, she is captured and drafted by a band of mercenaries whose leader recognizes her innate speed and agility. Her face hidden under a mask, Constanter surrenders to the anger she wears like a second skin and becomes Silverlegs, a legendary killer, an uncontrollable weapon in the hands of power-hungry rulers and religious fanatics.
As the Western empire spirals into madness in the name of the One God, Constanter will have to choose what she truly fights for, before Silverlegs's rage leads her down the road to hell…
———————-
Trigger warnings:
Silverlegs is a grimdark fantasy novel set in a world inspired by the late Roman empire. The heroine evolves in an environment that is violent, classist, misogynistic, and homophobic. This book questions religious fanaticism. It contains elements of sexual violence, rape, and graphic violence.
Review

I opened the first pages of SILVERLEGS with high expectations. I was not disappointed. I would like to take a moment to quote a passage from the acknowledgments from Camilla's Monk.
"Next, and oddly enough, I do want to thank the twelve publishing houses who turned down SILVERLEGS…"
Yes, I read the acknowledgments too. Lol. Thank you, Camilla Monk for perusing the route of publishing after these idiots turned down your lush, dark, novel. This just goes to show the reading and writing community that the publishing industry doesn't always know what the market needs. I am a huge fan and can't wait to see the squeal come out. Camilla Monk rocked this novel.
So take that twelve publishing house idiots…
Check out the full Review HERE

!
---
Book Review Rating: 5/5 stars 
Blurb
Smart-mouthed Nicole Fontane has a way of getting herself into trouble. She's been fired from every job she's had but still refuses to work in her father's apothecary shop because of his practice of Earth Magick. On Tulare Island where Nicole grew up, Magick has always been a way of life—one she's determined to avoid at all costs. 

With less than two hundred dollars in the bank and rent due, Nicole is forced to take a job at Tribec Insurance as a last resort. Little does she realize, the moment she sets foot inside the building, she becomes a pawn. A sinister force has set its sights on her and will stop at nothing to use her in a sadistic game. 

Tribec's proprietors, the Stewart family, are curiously preoccupied with the Naqada, the mysterious pre-dynastic Egyptian society. Nicole finds it creepy, but on the bright side, the job reconnects her with her estranged friend, Marta. Yet the eerie atmosphere, disappearing Magick wards, and the smell of blood inside Tribec bring Nicole to a startling conclusion—the Stewarts are practicing Blood Magick, the deadliest of the Five Principles. By the time Nicole uncovers the truth, Marta and her four children have gone missing, and all signs implicate the Stewarts and an archaic blood ritual to an Old One, a Naqada god imprisoned on Tulare Island. 

Battling the evil of Blood Magick will demand Nicole to confront a hidden past and unlock the Magick buried within. But can she set aside her deep-rooted fears to work with a team of vigilante Mages? Or will the clock run out on Marta and her children—and on Nicole?
Review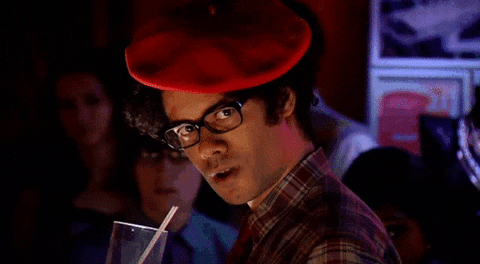 Lock your doors, close your blinds, and settle in for a read you can't put down!
First off the blurb had me at first line, 'Smart-mouthed Nicole Fontane', need I say more.
Oh, but I must. This story begs for so much more to be shared!!! The cover critique may have hit the fan earlier, but not the book review. All of the years of work C. Vonzale Lewis has labored over can really be seen and appreciated.
Nicole Fontane, the main character,  doesn't disappoint. She's got sass and not some feminine sass, but like I am woman and I ain't apologizing for nothing. Nicole's thoughts, her nightly escapades (hotness, dear lord fanning myself now), the dark mystery, and magick…
Check out the full Review HERE

!
---
Blurb
Executive producer and host Mike Rowe presents a delightfully entertaining, seriously fascinating collection of his favorite episodes from America's #1 short-form podcast, The Way I Heard It, along with a host of personal memories, ruminations, and insights. It's a captivating must-read.
The Way I Heard It presents thirty-five mysteries "for the curious mind with a short attention span." Every one is a trueish tale about someone you know, filled with facts that you don't. Movie stars, presidents, bloody do-gooders, and villains—they're all here, waiting to shake your hand, hoping you'll remember them. Delivered with Mike's signature blend of charm, wit, and ingenuity, their stories are part of a larger mosaic—a memoir full of surprising revelations, sharp observations, and intimate, behind-the-scenes moments drawn from Mike's own remarkable life and career.
Review
It's rare my fingers are salivating to start a review halfway through a book. How can one's finger's salivate still eludes me, but they were. How can one properly review Mike Rowe's exquisite book without quoting? A dilemma for me, but a requirement from the publisher before THE WAY I HEARD IT releases October 15, 2019.
I could wait, but where is the fun in that. In the world of instant gratification, it would be a shame not to share my review until after the release. Perhaps the instant gratification lies more with me and my desire to share with you an amazing collection of thirty-five mystery stories, all with Mike's standout humor…
Check out the full Review HERE

!
---
Blurb
'In his pursuit of the occult, the Third Reich opened the Gate to a realm of magic and brought the world to ruin. The Gate was eventually closed, but They were already in our world and They were hungry.'
-The Lost History, Library of Avergard
Azure 'Azzy' Brimvine lives in a world decimated by magic, where humans have retreated underground from the overwhelming dangers of the surface. But Below is no safer than Above.
Magic borne plagues continue to eat away at the remaining human cities, a sickness that doesn't merely kill, but creates aberrations from the stricken: people twisted by magic into something dark, dangerous, and powerful. It is an existence of fear and constant dread. When Azzy's brother, Armin, is infected and cast out into the Above, she sets out after him, determined to be there for him no matter what he becomes.
The world Above is full of monsters, both wild and cunning, some more human than Azzy was led to believe. Armin is captured and bound for the Auction block of Avergard, a ruthless city of inhuman lords and twisted creatures. To reach him, Azzy must brave the perils of the Above and the chaotic life forms created by the Gate. To reach him, she must find allies and forge new bonds in this broken world.
And Azzy must reach him, before Armin's new power is used to open the Gate once more.
Review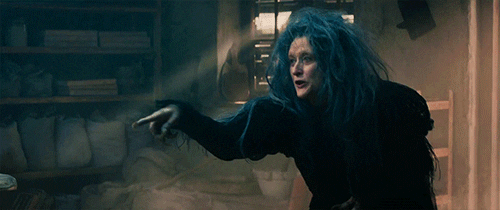 Do you love Sarah J. Maas or Victory Aveyard? Then you need to add Kristin Jacques to your next line up of reads. MARROW CHARM, hands down, 5/5 stars!
I don't give 5/5 stars out widely or lightly and MARROW CHARM hit the stars out of the park. Homerun. Slamdunk. Slap your mama good. I couldn't help but pause giddy as a dark fantasy lover and marvel at Kristin Jacques's masterpiece. Out from the first chapter, the plight of the main character Azzy leads into the fantasy long changed dystopian-ish world. Where humans survive underground and the monsters altered by magic rule the land above.
Imagine some aspects of the Matrix in an inspirational way, but a fantasy version with definite differences and twists and a hell of a lot of marvelous world-building…
Check out the full Review HERE

!
---
And That's it y'all! Those are my top books of 2019 since I started my blog in July. I'm delighted to have these book babies on my shelf, and even more delightful are 3 out of 5 of these novels are signed by the Authors!
Which ones are signed you ask?
LINEAGE, HOTDOG PEOPLE & OTHER BITESIZE SACRIFICES, THE WAY I HEARD IT
---
Even those these are the books that made the tip-top of my list I still had tons of reads with great ratings.
Here are my honorable mentions that I very much enjoyed and look forward to any upcoming sequels!
---
I look forward to 2020 and the books I find that I cannot leave behind. Here's to the beginning of the NEW YEAR!
MOTHER COVER LOVER OUT.