Out of all the books I've read since beginning in July these novels hit the bottom of the barrel, not recommended, and definitely never want to read again.
2 out of 3 of these novels also appeared on yesterdays post of the WORST BOOK COVERS OF 2019. It was strange scrolling through all the old reviews to find the lowest reviews and reread as to why. I still 100% agree with my reasoning's and don't regret any of the reviews.
Let's check out these a little deeper.
---
Book Review Rating: 2.5/5 stars
I started this novel with high expectations and I didn't even realize it was pubbed in 2018. Like wow, it's still on Net Galley?! Oh well. The first little line from the blurb up top got my attention real quick. I dove in, ready for an all-night ride, and ended up trudging through the swamps of slow pace, loss of direction, stale characterization the rest of the way.
J.L. Vampa can write.
The beginning of the story has great impact, pace, lots of dark evil things going down. Her brother betrays her family, death, her sister and her are arrested/capture. Then the main character tries to escape, save her sister but fails and falls down some kind of portal into another land trying to escape again herself. This all sounds like a great fantasy read, then it all went downhill for me.
The whole rest of the story revolves around this other portal land, the character has lost the active role she played in the beginning and becomes the result of everything happening around her. Proactive?! The character must be more proactive! The story line's pace slowed to accommodate the world-building. This should never happen. When one focuses on pretty clothes, eating, and the world, it has lost focus. Serious developmental edits were needed for the novel to help maintain the pace started in the beginning and keeping the character proactive rather than reactive.
I really had high hopes for this novel since it started out with a great storyline and all the high ratings. I question the other ratings due to these huge underlying issues. Due to this, I rated THE QUEEN'S KEEPER 2.5/5 stars.
---
Book Review Rating: DNF 1/5 stars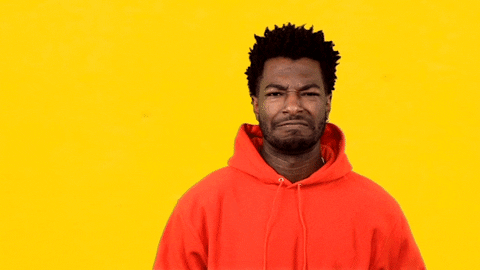 I don't know how many times I have to write the disdain I have for this particular DNF.
The multiple POVs (point of views) of screwed up takes on life that takes bias racial stereotypes of certain groups, amps it up to a disgusting degree of hypocritical nonsense, and expects the reader to enjoy. Not only did this novel take stereotypes of certain racial groups, it also mocked the religions of those groups.
One might think it was done for humor? I'm missing the mark like so many comedians are being misunderstood nowadays.
That is a firm NO.
I understood the author wanted to show the lunacy and hypocrisy of showing one belief to the world, yet having no moral intentions of upholding that belief/religion/moral code when no one is looking. That came through in spades upon reading the novel, not the blurb. And trust me I've seen this while growing up in the Southern Baptist population, and don't no-one go all 'oh no. Not me.' It exists in every part of society and doesn't conform to one nationality or religion.
I'm frankly tired of that flustered imagery.
Problem in the novel is the reader is never allowed to connect with any of the characters from switching POV's every chapter and the essence of bigotry/hatred presented by the second chapter officially signs the reader off from even wanting to connect.
I never thought I'd open up a book to slam it so hard closed from the blurb I initially read. Be forewarned this novel is not what it appears and will probably be a hard 'NO' for you too.
---
Book Review Rating: 2/5 stars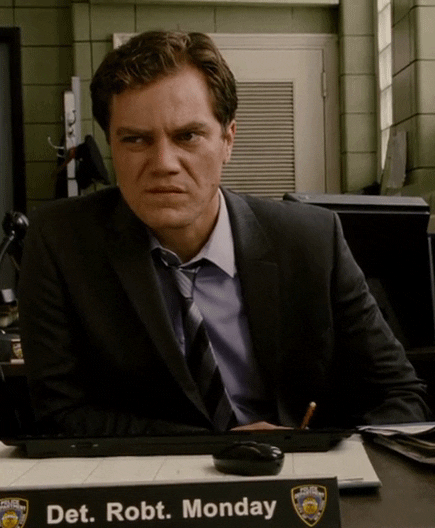 I had such high hopes for WAKING UP IN VEGAS by Natasha Preston. The blurb reminded me of the movie WHAT HAPPENS IN VEGAS, starring Ashton Kutcher and Cameron Diaz, with hopefully a new twist. However, my hopes were dashed by the unique lack of character development and almost predictable outcomes that ensued.
I debated on posting this review so close to the holidays, which is hard for me to write. Natasha Preston can write, and from the extensive list of books she has published, she has a quite the following. So to the die-hard fans, I apologize if my review doesn't tickle anyone's fancy. Warning, you may want to stop reading now, and if you are looking for a story just for non-plot sake then you may enjoy WAKING UP IN VEGAS.
I did not.  From the start, you've got the female main character, Wren, who has the perfect body arguing with the brother's best mate, begging to go to his birthday celebration in Vegas. I've never been one who enjoys overly flaunting one's self, and well, this is exactly what the main female character does. Let the breasts do the talking with hopes of getting what she wants.
So goes another female character and the notions of using more than what she was outwardly blessed with to get ahead.
Now some may be like, I'm being too hard. Wren is only eighteen, she's still immature for her adulthood status in the UK, and the character is what she is. I disagree. There are always more sides to a character.
Not to mention, the sub-characters are so typical sex-driven, partying stereotypes. Which yes, it does happen, but when the other male characters are nothing more than a walking boner waiting to find the next bed trophy, it's underwhelming. Putting aside my issues with the main female and sub-character developments, another glaring issue is the banters back and forth.
Brody, the main lead, doesn't care for Wren or should I say, doesn't know her. Why should he? He's the brother's best mate, not hers. But through a few run-ins and discovering she's getting in a bit of a bad situation in Vegas, he intervenes. Through this, they end up in wedded bliss, and we embark on the roller coaster of I like you, great sex once or twice, but I'm not sure if I want a relationship with you.
This constant whiplash occurs around 40% through the plot line, leading the reader into a slow-paced, swell of confusion, dragged to an almost unbearable degree. In the end, the characters figure their crap out, but the path to this is yawn-worthy.
---
So there we have it. I have no more elaborations or extra jazz to add to this short list of novels. Honestly, I'm glad there's only three. There were so many novels I read this year and enjoyed.
To only have 3 at the bottom of the barrel list is a great thing!
That wraps up the Worst Mother Cover Lover Book Reviews of 2019
Mother Cover Lover out!