There are bad hangovers, then there's waking up married to your brother's idiot friend.
On the trip of a lifetime, a drunken Wren and intoxicated Brody stumble upon a wedding ceremony and decide to tag along for the ride. But being spectators isn't quite wild enough when you've got tequila in your toes, and before either of them can stop what they're about to do, "We now pronounce you husband and wife."
Once sober and home, the incompatible newlyweds try everything within their power to end their pantomime marriage. Unfortunately for them, the promise and vows they made to spend their life together now aren't as easy to break as they'd once hoped.
Especially not when Brody starts to have a change of heart.
---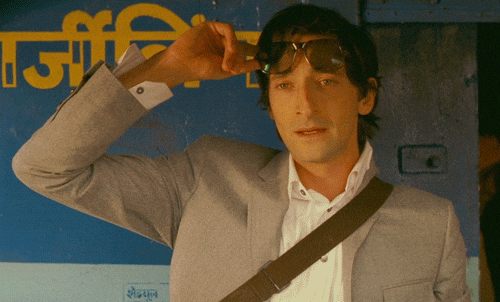 ---
Book Review Rating: 2/5 stars
Cover Review Rating: 3.5/5 stars
---
Initial thoughts: Good coloration, Vegas sign slightly visible, tag line in an unusual position, and the author's name stands out. Solid Cover.
It definitely has a professional touch all over it. The title takes front and center stage, the author's name is a different font demanding attention below, and the tag line placement is running up the side.
I love when designers take the liberty of laying out certain elements and do appreciate the change in the tagline placement.
There are so many ways one could interpret Vegas, and the visuals used in this cover highlight the most notorious imagery most know. The famous 'Welcome to Vegas' sign is peaking through all of the glimmers of neon lights.
The mood of the party nightlife is prevalent, the tagline reinforces it, and the title hints at the trouble waiting to release within the pages. I don't know if I necessarily read Romance from the cover, but I do think it would attract readers. The question would remain what readers?
And what genre did they think this was at first?
If the tagline was stripped from the cover we would have the essence of party time gone bad and not so much Romance. Given how the storyline plays out, I would say this is actually more on point and the romance of this novel takes more of a back seat to the party atmosphere. So while I'd like to still see more of a Romance genre cover, this does describe the contents of the novel accurately.
Overall, this cover hits 3.5/5 stars for me. It's a solid take on the Vegas but I still wish there was a bit more of a Romance genre feel.
Cover design by LJ Designs.
---
Book Review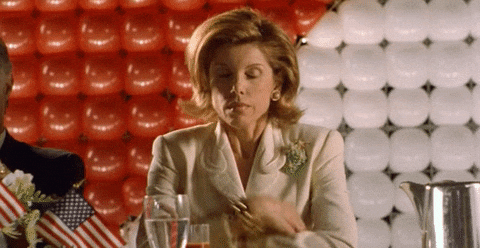 "There are bad hangovers, then there's waking up married to your brother's idiot friend."
I had such high hopes for WAKING UP IN VEGAS by Natasha Preston. The blurb reminded me of the movie WHAT HAPPENS IN VEGAS, starring Ashton Kutcher and Cameron Diaz, with hopefully a new twist. However, my hopes were dashed by the unique lack of character development and almost predictable outcomes that ensued.
I debated on posting this review so close to the holidays, which is hard for me to write. Natasha Preston can write, and from the extensive list of books she has published, she has a quite the following. So to the die-hard fans, I apologize if my review doesn't tickle anyone's fancy. Warning, you may want to stop reading now, and if you are looking for a story just for non-plot sake then you may enjoy WAKING UP IN VEGAS.
I did not.  From the start, you've got the female main character, Wren, who has the perfect body arguing with the brother's best mate, begging to go to his birthday celebration in Vegas. I've never been one who enjoys overly flaunting one's self, and well, this is exactly what the main female character does. Let the breasts do the talking with hopes of getting what she wants.
So goes another female character and the notions of using more than what she was outwardly blessed with to get ahead.
Now some may be like, I'm being too hard. Wren is only eighteen, she's still immature for her adulthood status in the UK, and the character is what she is. I disagree. There are always more sides to a character.
Not to mention, the sub-characters are so typical sex-driven, partying stereotypes. Which yes, it does happen, but when the other male characters are nothing more than a walking boner waiting to find the next bed trophy, it's underwhelming. Putting aside my issues with the main female and sub-character developments, another glaring issue is the banters back and forth.
Brody, the main lead, doesn't care for Wren or should I say, doesn't know her. Why should he? He's the brother's best mate, not hers. But through a few run-ins and discovering she's getting in a bit of a bad situation in Vegas, he intervenes. Through this, they end up in wedded bliss, and we embark on the roller coaster of I like you, great sex once or twice, but I'm not sure if I want a relationship with you.
This constant whiplash occurs around 40% through the plotline, leading the reader into a slow-paced, swell of confusion, dragged to an almost unbearable degree. In the end, the characters figure their crap out, but the path to this is yawn-worthy.
I received an eARC of WAKING UP IN VEGAS by Natasha Preston in exchange for an honest review. This does not affect my opinion of the book or the content of the review.
Let's be honest here. If it was great or sucked, I have no problem writing it out.
---
Connect with Natasha Preston on
Natasha Preston Official Author Website http://www.natashapreston.com/
Facebook: https://www.facebook.com/authornatashapreston/
Follow on Amazon: http://amzn.to/2rStVfG
Join her Reader Group: https://www.facebook.com/groups/1801908860088300/
Subscribe to her newsletter: http://www.natashapreston.com/contac