The Mother Cover Lover isn't critiquing today. I do, however, love to help support Designers, Publishers, and Authors! 
There's nothing quite like a Cover Reveal day!
Well, if you haven't figured it out from yesterday's reveal this week is going to be a reveal blitz week! I'm so excited to share these lovelies with you and to stoke the fires for the upcoming anthologies to be released from Filles Vertes Publishing.
Now, I didn't design the cover for this anthology, but I did design all of the promos for its release!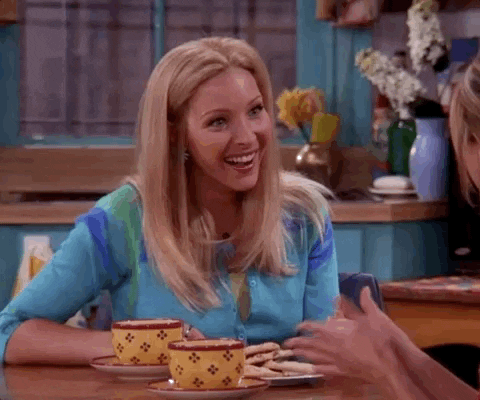 MASKS Cover Design by Myra Fiacco, Filles Vertes Publishing Owner/Editorial Director
MASKS Promo Designs by Jena R Collins, JRC Designs/FVP Creative Designer
---
Let's take a look at the amazing cast of Authors participating in
MASKS

!
Look forward to an upcoming post to dig in and meet all of these fantastic Authors'. I've got all their sweet bio's and I can't wait to get you guys well acquainted.
Until then let's find out more about this dark anthology!
---
Authors: M. Dalto, Myra Fiacco, Marlena Frank, R.J. Garcia, Kristin Jacques, Merry Jones, Sarah Lampkin, C. Vonzale Lewis, Melissa Eskue Ousley, Candace Robinson, Dave Wickenden 
Book Title: MASKS
Series: Anthology
Genre: Contemporary Fantasy, Mystery, Dark
Cover Design: Myra Fiacco
Release Date: March 31, 2020
For some, Mardi Gras is a celebration. For others, it's a dangerous game.
Celebrate an anthology of lore and dark intrigue surrounding Mardi Gras and includes works from these authors: Candace Robinson, Ronda Jeremiah-Garcia, Marlena Frank, M.B. Dalto, C. Vonzale Lewis, Melissa Eskue Ousley, Dave Wickenden, Merry Jones, Sarah Lampkin, Kristin Jaques, and Myra Fiacco.
Let's see the wonderful collection of stories featured in MASKS!
---
The Celebration Game by Candace Robinson
It had begun as an innocent game, and then it became one that would end in blood.
The Axeman Among Us by R.J. Garcia
Inspired by true events: In 1918, two boys encounter the deadliest serial killer of their time, The Axeman of New Orleans. Fearing he will return to kill them; they implore the service of a voodoo priestess.
La Femme En Rouge by Marlena Frank
Josie is a trans woman struggling to embrace herself despite an abusive home life. When she encounters a strange woman in red one night, she finds herself drawn into a mystery and a discovery she never expected.
Epiphany by M. Dalto
The self-proclaimed 'Prince of Mardi Gras' faces his greatest fear–being alone–while discovering the mystery behind his family's untimely demise.
The Sin Exchange (Ginger root) by C. Vonzale Lewis
Mardi Gras is approaching and a serial killer is on the loose. Using an ancient ritual to try and save his soul. Will Detective Beatrice Monroe and her partner Raphael stop the sadistic man before he can strike again? Or will he succeed and get out of his bargain with Papa Sin—forcing a shift in the balance between good and evil.
Spirits of Le Petit by Melissa Eskue Ousley
A team of paranormal investigators gets more than they bargained for when a ghost hunting expedition in a haunted New Orleans theater goes horribly wrong.
The Fickle Hand of Fortune by Dave Wickenden
The luck of winning the lottery turns the tables and the Paxon family is on the line.
The Blackbird Mask by Merry Jones
During Mardi Gras, DeLuca, a New Orleans college student picks up a mysterious woman dressed in a sleek black raven costume. Soon, everyone who's scraped the mask's sharp beak is dead. In a panic, the lone survivor, DeLuca's roommate Logan tosses the deadly mask into the alley. When the police want to question him, he goes to retrieve it, but it's gone. Has another reveler taken it? Will that person also die? And, without it, how will Logan explain the multiple deaths, let alone prove his innocence to the police?
The Mobile Spirit (A Dead Dreamer Tale) by Sarah Lampkin
Folly runs for death as death waits for folly – Witness the rebirth of tradition.
Roll the Bones by Kristin Jacques
Annoyed to be missing the biggest party of the year on baby-sitting duty, Josh convinces his younger sister to join him in Mardi Gras celebration. But when she is abducted by a spirit, Josh must brave the malevolent entities of another realm to bring his sister home, if he can convince her to come back at all.
Ashes, Ashes by Myra Fiacco
Mia has been working on this serial killer ghost tour for a year. It has earned her a nomination into a secret society, but her membership hinges on giving the perfect tour on Mardi Gras. It's all blood and murder until the serial killer's great-grandson crashes the tour to set the story straight. Burying the past isn't in Mia's job description, but some tales might be too dark to repeat.
---
Click below to Pre-order Today!
---
Make sure to add to your Goodreads TBR list today!
---
Don't forget to follow and check out the fabulous 

FILLES VERTES PUBLISHING

!
Official FILLES VERTES PUBLISHING WEBSITE
---