I had the privilege of sharing a lovely anthology announcement for the LOVE ON MAIN at the beginning of November. There's been a lot of behind the scene irons in the fire leading up to this day, and I'm proud to finally share with you the Cover release of LOVE ON MAIN!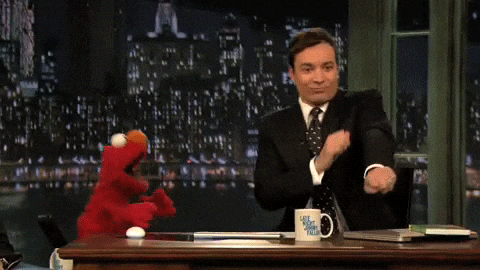 A Book Cover & Promos designed by me, Jena R Collins, in collaboration with Filles Vertes Publishing.
Now, I will go behind the scenes in another upcoming post, but I have already shared with you one little peek at the amazing line up of Authors' participating in this anthology.
---
Let's take a look at the amazing cast of Authors participating in
LOVE ON MAIN

!
That's one hell of a line up of writers and their bios don't disappoint! Want to learn more about this amazing crew, then check out these fantastic ladies HERE to link back to the first announcement and introduction to everyone for LOVE ON MAIN.
---
Publisher: Filles Vertes Publishing 
Book Title: Love on Main
Authors: Prerna Pickett, Deborah Maroulis, C. Vonzale Lewis, Jess Moore, Brandy Woods Snow, Shaila Patel, Faydra Stratton, Leanne Treese, Patty Blount, Melanie Hooyenga
Cover Design: Jena R. Collins/ JRC Designs/FVP Creative Designer
Genre:  Contemporary  Romance
Will you find your true love on Main Street?
This collection of ten short stories explores the multitude of ways love can be lost and found, hidden and shared, come sunshine, snow, or rainy weather.
Meet the residents of Love on Main.
---
Star Crossed Lovers and Other Strangers- by Deborah Maroulis
When seventeen-year-old Tristan moves to the world's smallest town, all he wants is to snap some pics for the local paper and make it through senior year. But when Leda, a girl in the middle of an impossible decision, literally crashes into his life, he realizes there's more to this blink-and-you-miss-it place than what's on Main Street.
Love Locked on the Roberto Clemente Bridge- by Leanne Treese
Reeling from a broken engagement, Sienna Dewey has been given an assignment to report on Pittsburgh's famed love locks.  As she chases down a unique lead, she faces a romantic conundrum of her own.  Will Sienna find love, or just report on it?
Culture Clash on Main- by Shaila Patel
While escaping a clingy ex, star quarterback Michael Bradford runs into the captivating newcomer Shreya Sanghani and can't stop fumbling his words. After insulting her with his insensitive comments, he's determined to make amends when they're paired for a class assignment—even if their cultures aren't the only things clashing.
Sunflowers and Lavender- by Melanie Hooyenga
One girl. One boy. One damaging lie. Will Emmy risk her heart for love?
The Valentines Eve Not-A-Date Photo Scavenger Hunt- by Faydra Stratton
Paige Bellamy regrets agreeing to the church's young adult scavenger hunt until Cole ends up on her team.
Intertextual Relations- by Brandy Woods Snow
When Ryleigh Anne Royce agrees to meet her crush-by-text in person, she's surprised when her ex-boyfriend and his military school roommate crash the party.
Jane & Austen's-by Jess Moore
When an introverted store clerk is left an ownership stake in the curio shop where she works, she decides to make it her own against the will of the original owner's family and her potential love interest.
Chasing the Story- by C. Vonzale Lewis
High School reporter Vicki Monroe is trying to uncover the reason why a sleazy nightclub owner was able to open his club on historic Main Street. Her next door neighbor, Marcus—the boy she secretly loves—joins her in her quest for the truth. In a night filled with antics, which one will Vicki get first, the story, or the boy?
The Storm of the Decade- by Prerna Pickett
When the storm of the decade strands Priya at her job, Ollie is the last person she expects to come to her rescue. While the snow piles on outside, Priya and Ollie are forced to acknowledge a past kiss, and their feelings for one another.
Silver for Gold- by Patty Blount
In The Hamptons, Long Island's playground for the rich and entitled, a shy teen server who needs his job must decide just how much he'll risk to protect his coworker after a customer's behavior nearly gets her fired.
---
Make sure to add to your Goodreads TBR list today!
---
And click below to…
---

Don't forget to follow and check out the fabulous 

FILLES VERTES PUBLISHING

!
Official FILLES VERTES PUBLISHING WEBSITE
---