Perspective
There are two definitions of the term perspective.
the art of drawing solid objects on a two-dimensional surface so as to give the right impression of their height, width, depth, and position in relation to each other when viewed from a particular point. 

"a perspective drawing"

a particular attitude toward or way of regarding something; a point of view.
Yes, I copied these from the dictionary verbatim for complete accuracy. Aside from this, both definitions hold meaning in my heart today and both translate the same for me. Yes, yes, one may be referring to how you study an object to render it for accuracy, but so is the particular attitude/ regarding. A point of view, an interpretation, one an opinion, one an optical opinion captured on paper.
I'd like to think when I design covers for authors I call forth the utmost optical opinion of their novel. That is the way of the artistic soul.
Perhaps my mind correlates these more so than someone else might, but so goes the different pathways our synapsis form in life. I find myself looking for perspective, for what? I'm not sure. How to handle a child with the stubborn will of a Greek God? Understanding my writing process which requires me to lay out a synopsis type path?
That figuring the right paths in the process of creativity and life means making mistakes and being okay to own up to those mistakes. 
Or perhaps I find myself more introspective. Reviewing the angles to the next attack with vigor to succeed. The next angle to use in the stubborn child arsenal. To sit blank while the inner sanctum of my mind retraces, recalculates, and spills the humanity, the vulnerability of my wandering self. As I pinch my lip and sigh to the piano playing in my headphones. Whatever avenue my mind sinks away to, at least, you may be able to sink away with me.
Wander. Recalculate. Spill the humanity, the vulnerability of your soul. Be introspective. Find perspective.  'Cause sometimes we all just need to sit quiet, stare without a reason into the space around us and think.
To be okay with what thoughts come our way. 
And just maybe, write them down to share.
---

Thank you to those who are spending or have spent the long nights tucked into the flapping tarps of tents away from their families and loved ones, in the laced boots lined with sweat, the dirt grimed into the grooves of their nails that no amount of washing will take away, or the hours of sky miles to transport weary souls and missions that can never be spoken.  Veterans' wake to this day suffering an unknown pain, stress, and begin a new battle at blending back into a society they once belonged.
A Veteran is not conformed to one nationality or gender.
His or Her bravery and honor are sometimes shrouded in silent pain.
They fight or have fought in battles prior for our freedoms.
Let us always honor and cherish them while they stand beside us and not below.
---
I took a chance to see how if more authors would like to have the opportunity for a Mother Cover Lover review.
While I'd love to say the masses dropped from the tweeting heavens to participate, sadly they did not. Which is okay. Would I love to see it take off and fly? Yes, but I'm still wadding into the blogging and writing world.
I'm deeper than when I began years ago, in the writing world at least. In the blogging world, I'm just starting and you never stop learning, reading, teaching yourself more tricks to the trade.
So to have the few brave authors give me the chance to enter the contest to read and review their books and covers… frankly, I'm delighted. They took a chance on me and for that, I'm honored. In the rules, I said I'd pick one winner for one of my reviews in next month's slot.
I'm not about to turn the others away for not making the final draw. Instead, I'd like to schedule each of their novels for book and cover review slots for the next few months in 2020. Check out the full winners' review schedule HERE.
A special THANK YOU to the wonderful authors who submitted.
A Mother Cover Lover, finger's crossed, good vibes for the review stars that shine in the winter sky!
---
The Mother Cover Lover
Book & Cover Reflections of October
The turkey was fried. The ham baked in its brown sugar glaze. Leftovers for days, lazy mornings sipping tea, mini arguments between brother and sister, and the fall leaves keep hiding the crisp shards of grass. I hope your time with family, friends, or time off for one's self is full of whatever you hoped to be thankful for.
It's the smallest parts of life we should always cherish.
The smile. The wink. The funny wiggle time to dance. The game of Monopoly that never ends. The popcorn and movie. The snuggles during sick spouts, the snuggles just 'cause, the snuggles after getting home, the snuggles from a cup of hot cocoa, the arguments of who gets the snuggle, the snuggle requests, and then the doggy snuggle steals.
I wasn't as diligent as I needed to be, which is okay, but I did achieve one read while working on other top-secret projects.
Book Review Rating: 3.75/5 stars
Cover Review Rating: 2.5/5 stars
Wren Handman, the author of IN RESTLESS DREAMS, reached out to me to see if I would review her lovely novel. One might internally scream with terror and excitement when I accepted with cautious glee. The Cover review wasn't the highest and I had my concerns about the depth of designs coming from the publishing house. My book review rating, though, was the complete opposite.
The author's ridiculous fluidity with writing pulled me into a 2 a.m. reading bender. I really appreciated the time taken to develop and not make the plot feel rushed. But I would have to be honest that I did start to wonder when and how the fantasy would finally intermingle. The length of time for the Fantasy to bleed into the Contemporary is what kept me from going in and rating 4 stars.
Once the Fantasy elements smashed into the Contemporary, which I must say was beautifully done, the story took off with great uses and twists of Fae lore. You can read the full cover and book review HERE.
December I will try my best to get caught back up!
---
Special Announcements & Celebrations for November
Love on Main, a new anthology will be dropping on February 11, 2020! Just in time for Valentine's Day and I designed the cover. However, I cannot reveal this cover yet. Hehehehehe… This announcement is my official teaser, approved from Filles Vertes Publishing and their amazing team, for an upcoming reveal for a love anthology I had the honor of having a piece to create along with the wonderful mash of Authors. Want to check out all the authors rounded up for LOVE ON MAIN, then read all about them HERE.
It feels as if I've been teasing you about this day since I first helped share the cover reveal for SHADOWS OF HEMLOCK. Not only did I get to help share K.M. Pohlkamps' cover, but I also got to give you the chance to read a free mini prequel to APRICOTS AND WOLFSBANE in the series. If you missed those posts then don't fret find all the link backs on this Happy Release Day posts HERE.
---
Hot Damn Buy On Book Cover Alone?
Our Hot Damn Shopping trips this month had some spectacular covers. I will always hold true that a cover should direct a reader by showing us one of these elements: what's genre, tone/mood, and/or storyline in some way or fashion.
If it hasn't, then the cover isn't doing its job correctly. This is why Buy on Book Cover Alone? is important for me. Design is the key and without a good design, potential readers will be lost.
In this shopping trip of HOT DAMN, I realized Iron Man really wasn't dead. SUPERNOVA was one of the standout covers for me. All in all, I ended up leaving this window-shopping trip with 5 Covers that tickled my fancy. Check out the full post HERE and leave what novels you'd be tempted to buy on the cover art alone.
Quiet. My house. My mind.
This holiday has ended with lazy days filled with cooking escapades. Four batches of cookies, turtle chocolates, and 2 pumpkin pies. I cooked for an army and enjoyed every second. The lights on my Christmas tree glint into the everlasting night, my fingers play the notes of letters into glorious thoughts.
I end this reflection here, ready to fall back into a manuscript revision, to dive back into the TBR pile I've acquired by my lack of reading this month, and to a very special novel, I'll be requesting from my first Open Call winner.
November, fall at it's best.
I'm ready for the first sprinkles of snow to stick and see the neverending hills of white.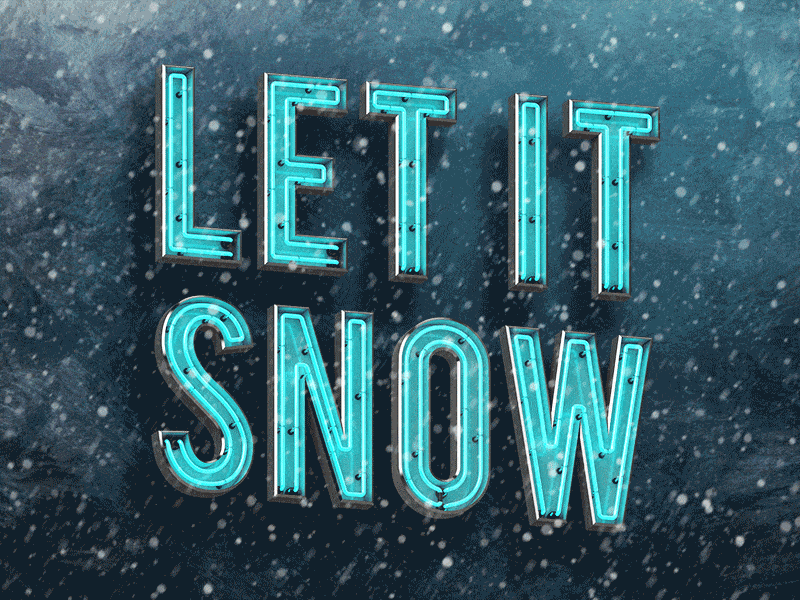 Mother Cover Lover Out!