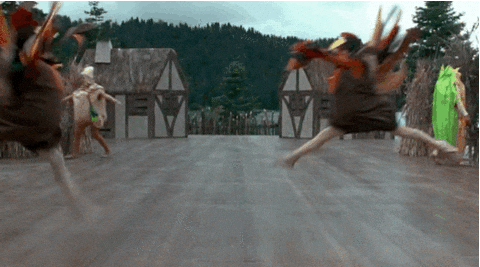 BUY ON BOOK COVER ALONE?
I've got my turkey in the freezer. Do you? Or a ham? I'll have one of those too. Or are you planning to cook something deliciously unusual? I do love the gone-with-the-norm thanksgiving dishes. There's something about a whole arranged event of different cuisine on the most traditional cooking day of the year.
Speaking of which, I've slightly neglected my reading list this month. Sick kids, holidays, and being lazy never mingle together without extreme side effects. So here's to me kicking my ass back into gear. Oh and some lovely novels popping up on the Twitter competition I have going on.
Didn't hear about it?
Then click over to the blog post here Open Book & Cover Review Call. I'd love the chance to read your novel and review it!
Now, it's time to get on to the HOT DAMN objective and window-shop the next top Goodread Covers for November. So leave your wallet, escape the busy world of the holidays and let's buy on book cover alone.
---
Remember the HOT DAMN objective!
 If a book cover (designer, publisher, and marketing team) had done its job correctly, then you would've picked up that book and turned it over to find out more. So let's have a bit of fun and do some window shopping with Cover Art alone.
---
RULES
No Blurbs, No Author Bias, Hands Down Picking a Book on Nothing but the Cover Art Alone.
---
Line up Preview
On cover alone which would you buy? Why? Any catch your eye right off the bat?
---
If colors could talk. The essence of the coloration of the words on this cover feels as if they are the fire.
It's subtle, yet, makes a statement. I do love covers that allow the reader to make an interpretation of what they are trying to embody.
I keep foreseeing a campfire, people telling their tales, and then the whisper of what one fears. Yes, I'm intrigued.
Imagery and Coloration are huge factors in pulling a reader to want to know more about the novel, and I want to know more.
Def, a HOT DAMN buy for me.
Holy crap… it's Guinevere. I can't help but reference when Lancelot falls in love with Guinnie. If this novel is anywhere close to this old-time tale I'm intrigued.
I'm already in love the with cover. The animated depiction of Guinnie, the crown on her head, and the background hint at the dark undercurrents awaiting to fall.
Again, great use of color. The gold pops off the blueish-purple, the title standouts and supports the art, and it's balanced
I'm in for whatever deception awaits for Guinnie, and hopeful for the twists that await.
Hot Damn, I'd buy.
I can't help buy see Dr. Seuss's book here, except now it's not rhyme words with childlike wonder, but rather getting lucky.
Oh naughty, naughty.
Even the font feels kid-friendly, but the title sure isn't. LOL. On cover alone, since I can't get over the kid book similarity I'd have to pass.
However, I'm torn by the title. I'm so getting the humor side of this cover, and I want to peek inside. I want to read the blurb. The push and pull here to know more is overwhelming. But alas I cannot.
I'd be biting my lip walking away, to end up staring at the cover before I left the store.
I'm torn. I'd have to wait to see how many books made it in my pile before I can say yay or nay.
BHAM! Did Emeril just throw some creole seasoning on this cover?
Damn straight he did. Sound the car horns and take cover 'cause the electric vibe of this cover had me at first glance.
It's ELECTRIFYING!!
On a serious note, I do love the coloration. Strangely the colors of this novel match Guinnie's. These designers must've drunk the same tea, and I tell you I need what they drank.
I've got the genre, the tension, the hibbie jibbies, and I want to HOT DAMN BUY!
I like the cover, but I'm not in love.
It has a very movie-like quality. You know, like those cover's reprinted after the movie comes out with a big fancy actor.
One element of this cover I do like is that it is equally cut into segments. Designed to reflect the title on purpose or not, I'm not sure, but it works.
My interest in wanting to know more has stopped here. The colors, though play well from carrying over from the first image, don't take me by the balls and command my attention.
Against the line up of other novels in this segment of HOT DAMN, I'd pass.
I'm just not understanding the whole people voting on a damn ass cover while it's still COMING SOON.
I mean why?
This isn't voting on a cover. This is voting on an author and according to the rules, I can't take the author into considerations.
So this cover is null and void from the HOT DAMN line up 'cause you and I don't have time to window-shop the what if's sections.
Why hello?
There's a guys butt on this cover with a post-it note stuck steamy romance. And I say steamy 'cause any figure fully getting it on like that reminds me of the ripped shirt Fabio days.
Can't you picture the wind blowing through his hair? Oh, big burly man with a ripped shirt. Help me with my oh so womanly distress.
Yes, the sarcasm runs thick with that genre. Perhaps, it's my days of realizing the complete nonsense within those steamy rose-tinted covers.
That said, I'm still intrigued a guy is reading this and then holding some flowers. Like is he reading to impress someone else? Or is he hiding it?
I'm intrigued by this blue-jeaned ass on the cover. Def, a HOT DAMN BUY.
There are aspects I like about this cover, and aspects I don't. first I do love the off-white coloring, the blue city background, the cartoon-ish feel, and the font. What I don't care for are the stationary figures.
What's the storyline here? Two people having the perfect year reading? I know a lot of book lovers who'd love that, but there's got to be more. I'm not understanding the context of the novel.
Some novels go by mood, a capture of scenery, genre, artistic, collage elements, but each symbolizes the novel. I'm not sure how these two characters do this. Also, is this a romance? Contemporary? I'd assume romance 'cause there are a boy and a girl, but they aren't interacting. Or seem to notice each other.
As you can tell I'm confused about the genre and the cover art though aesthetically pleasing isn't drawing me in. Pass.
I've seen this cover for a good ole time now, and I was attracted to it before and I'm still today.
Funny thing is I haven't read the blurb this whole time.
I've seen the cover and been like "oooooooooohhh…" so pretty. Fantasy, perhaps a bit dark. It's focused, yet has this aura of moodiness. Then I see the crescent moons and go "Sailor Moon that's where you went."
Joking aside, I loved this cover since I've seen it. Again the color similarities of the deep blue and gold.
I wonder if that's the new color this season. Def a HOT DAMN BUY for me.
I read trouble in that title. How many times you heard that excuse from a guy when dating the different girl? She's just for fun, she's not the one you marry.
I like the angle and the boldness of the title. On cover alone, I'm not sole. Against the line-up today, this cover seems flat. Perhaps the contrast isn't pushed enough. I almost wish they depicted the girl with more grit or is this more of you can't marry 'cause she's a different ethnicity?
Oh crap, I said it. (commence eye roll) Get over it. If that is the issue here then I think the cover is spot on. I'm still not 100% sold, but I'd like to see where it goes plot-wise.
I'm going to have to consider this novel. The colors don't scream at me, but the concept does.
---
COVER SHOPPING RECAP!
So from the first top 10, I would walk away after any of my last-minute debates with these 5 on Cover alone. I was torn between THE GENTLEMAN'S GUIDE TO GETTING LUCKY & NOT THE GIRL YOU MARRY. In the end, humor pulls a big factor in my choice. Not everyone will swing with the last choice I did and that's okay.
---
FOR MY NEWBIE READERS, YOU MIGHT BE THINKING…
THIS IS CRAZY. WHO BUYS ON LOOKS ALONE?
Well, most of society, even those who claim to not be persuaded by this are in some small capacity. We buy clothes, food, movies, shows, products, etc. based on how it appears. How it is marketed. Imagery feeds the soul, the mind, and tantalizes its viewer. Creates desire, intrigue. This is why getting the cover of a novel right is paramount for its author, genre, and readers.
---
What books would you buy on the cover alone? 
What books caught your eye initially?
 Tell me your picks below in the comments. 
And that's it for the month of November! Keep an eye out for our December HOT DAMN Editions. 
MOTHER COVER LOVER OUT!