Regret is a bitter poison.
In a desperate grasp for prestige, Aselin Gavrell betrayed her master to the execution block for the advantage of the onyx pendant now around her neck. Shelter from her master's crimes comes with an unwanted allegiance and a list of innocents to murder. But the Guild of poison assassins will not be so easily pacified and charge Aselin to develop an antidote as retribution for her betrayal.
Unprepared for the independence she craved, Aselin is forced to seek aid from a fickle contact who wants only one means of payment: a ruby ring with a mare's head. To save herself from her master's fate, Aselin must navigate a growing list of debtors eager to toss her aside and confront her guilt in this fast-paced tale of growth and redemption in Tudor England.
---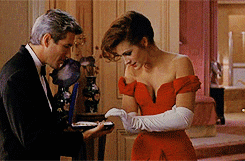 It feels as if I've been teasing you about this day since I first helped share the cover reveal for SHADOWS OF HEMLOCK. Not only did I get to help share K.M. Pohlkamps' cover, but I also got to give you the chance to read a free mini prequel to APRICOTS AND WOLFSBANE in the series. If you missed those posts then don't fret! I'll conjure those exciting darlings below 'cause I know everyone loves a free read and cover reveal.
Click the above Free e-book image above to get your free prequel to read today!
AND 
Click the below SHADOWS OF HEMLOCK image below for the Cover Reveal!
---
If this darling sounds right up your alley and you're ready to snuggle down for a great read, then hop on over to these retailers to order your copy today!
---

After you read don't forget to leave your review on

 Goodreads 

or

Amazon! 
Only you can help readers find great books with the help of reviews!!!!
So make sure to read and review.