Mark your calendars for when a collection of epic love stories step out on Main Street America!
---
This new anthology will be dropping on February 11, 2020! Just in time for Valentine's Day and I designed the cover.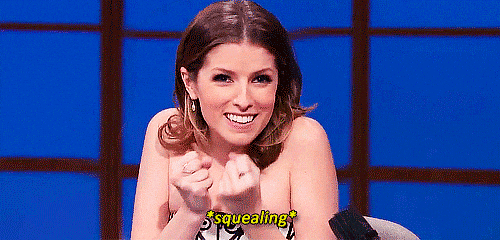 However, I cannot reveal this cover yet. Hehehehehe…
How I keep these darling covers to myself I just don't know! Anyone who knows me understands I keep secrets like butter. Okay, okay. That's not particularly true. I can keep secrets. I hate when secrets are kept from me.
Now that's true.
On The Mother Cover Lover facebook fan page, I posted an amazing 15 min clip of a special Hotdog People package/book I got in the mail. I may have slipped and discussed my good detective ways from back in the days on how to find those lovely presents when Christmas time was near. 'Cause any good child searches the closet, under the bed, in the attic, above the cabinets, and in the secret compartment your parents think are sneaky and hide things in (which I can't say 'cause they still use this trick today).
One might think I've outgrown this phase in life, but sadly, I haven't. My husband knows it and teases me constantly if he's gotten something for me and has hidden it.
This announcement is my official teaser, approved from Filles Vertes Publishing and their amazing team, for an upcoming reveal for a love anthology I had the honor of having a piece to create along with the wonderful mash of Authors.
Talking about Authors, let us take a look who jumped on board the Main Street Love Train!
---
---
That's one hell of a line up of Authors!
Let us get to know each of them a little better with snippets from their Official Author Websites.
Make sure to check out each Authors Official Web page by clicking their name!
---
Prerna Pickett believes in magic, fairytales, and unicorns. Writing was always her dream job and now she gets to live the dream. When Prerna isn't writing, she can usually be found daydreaming about writing, or at the library helping her five kids choose books. Her debut novel, If You Only Knew, was published on February 11, 2020 by Swoon Reads/Macmillan.
If You Only Knew is her debut and set to release winter 2020 with Macmillan/ Swoon Reads.
---

Born and raised in a small town in Northern California, Deborah Maroulis is lucky enough to surround herself with the things and people she loves. She teaches English and mythology at her local community college, studies myth and depth psychology in her Ph.D. program, and writes contemporary Young Adult novels. She lives in a slightly bigger town than the one she grew up in with her husband, newly-adult children, and her daughter's very spoiled, semi-retired service dog.
Deborah Maroulis is the author of her debut novel WITHIN AND WITHOUT.
---

Carla Vonzale Lewis likes her martini's shaken…never stirred. Though she was born in Georgia, please don't mistake her for a Georgia peach. She's more like a prickly pear. Speaking of being born, someone asked her recently if she remembered her birth, and all she had to say was, "Yes, I do remember that handsy doctor pulling me out into the cold. Right Bastard!!!"
Despite being born in the South, she grew up in the North. California to be exact. And every once in a great while, she gets to experience all four seasons. But mostly, it's just heat. Her debut novel, LINEAGE, was released July 16, 2019, and she fully intends to ride that joy for the rest of her life.
When she's not concocting her next contemporary fantasy story, she enjoys reading, binge-watching shows on Netflix, and trying to convince her husband that getting a dog is a wonderful idea.
C. Vonzale Lewis is the author of her debut novel LINEAGE.
---

Originally hailing from the Midwest, you can always expect an "ope" from Jess or one of her characters. She moved to historic gold-country California ages ago and only looks back east when the leaves are wild with color. (Well, and also, for Cincinnati chili. Let's keep it real.) She spent years building careers in both teaching and social work, but now, she writes in the very early morning while her family sometimes sleeps.
Jess Moore is the author of her debut novel THE EVOLUTION OF JEREMY WARSH.
---

Brandy Woods Snow is a Young Adult author, journalist, wife, mama of three, Christian, and proud Southerner. Born and raised in the area of Greenville, South Carolina, she still resides in the rolling foothills of the Upstate region, though she plans to one day retire to the state's famous Grand Strand. Brandy has a Bachelor of Arts in English and Writing from Clemson University. While creative writing pursuits have always held her heart, she's built a career as a journalist and editor. Brandy has more than 19 years' experience and a strong platform that includes articles and columns published in Delta Sky Magazine, Greenville Business Magazine, Columbia Business Monthly and Home Design & Décor Magazine (Charlotte and Raleigh). Currently, she also works as the Marketing Manager and an Acquisitions Editor for Filles Vertes Publishing.
When Brandy's not writing, reading or driving carpool for her kids, she enjoys kayaking, family hikes, yelling "Go Tigers!" as loud as she can, playing the piano, and taking "naked" Jeep Wrangler cruises on twisty, country roads.
Check out Brandy Woods Snow debut novel MEANT TO BE BROKEN.
---

An unabashed lover of happily-ever-afters, Shaila Patel is a pharmacist by training, a medical office manager by day, and a writer by night. She is a member of the Romance Writers of America and the author of the multiple award-winning, young adult paranormal romance trilogy called the Joining of Souls. She loves craft beer, tea, and reading in cozy window seats—but she'll read anywhere. You might find her sneaking in a few paragraphs at a red light or gushing about her favorite books online. Check her out at www.shailapatelauthor.com.
 Shaila Patel is the author of the JOINING OF SOULS SERIES:
SOULMATED, FIGHTING FATE, & ENDURING DESTINY.
---
Faydra Stratton is a writer, English teacher, wife, and mom to three boys. Faydra attended the University of Florida (Go, Gators!) for undergrad and UNC Wilmington where she received an MFA in creative writing. Her debut novel, DEVIL SPRINGS, a contemporary young adult which is set a few years later in the same town as this story, will be released in April 2020.
Faydra Stratton is the author of her upcoming debut novel DEVIL SPRINGS.
---
Leanne lives in New Jersey with her husband of twenty-five years and their three wonderful children.  When Leanne is not cheering her kids on in their activities, she can be found running, watching Philadelphia 76ers basketball games, or spoiling her two beloved dogs.  Favorite locations include the Jersey shore, Martha's Vineyard, and any place that sells books or coffee, preferably both.  A passionate student, Leanne's dream life would include going back to college and majoring in everything.  Leanne is a graduate of Lafayette College and The Dickinson School of Law.  A former attorney, she is now lucky enough to write full-time!  Her debut novel, The Language of Divorce, released in September 2019.
The Language of Divorce is her debut novel.
---
Patty Blount grew up quiet and invisible in Queens, NY, but found her superpower writing smart and strong characters willing to fight for what's right. Today, she's the award-winning author of edgy, emotional contemporary romance. Powered by way too much chocolate, Patty gives a voice to characters society would prefer to ignore…characters facing situations like rape (SOME BOYS, 2014, SOMEONE I USED TO KNOW, 2018), bullying (SEND, 2012), and grief (NOTHING LEFT TO BURN, 2015). She enjoys hearing from her readers so visit her website or follow her on Twitter, Facebook, or Instagram. Read…roar!…revel.  
Patty Blount is the author of the following novels:
SOME BOYS, SEND, SOMEONE I USED TO KNOW, TMI, A MATCH MADE AT CHRISTMAS, NOTHING LEFT TO BURN, THE WAY IT HURTS, NOBODY SAID IT'D BE EASY, ONE GIRL, HIS TOUCH & upcoming release YOU TOO?.
---

Multi-award winning young adult author Melanie Hooyenga writes books about strong girls who learn to navigate life despite its challenges. She first started writing as a teenager and finds she still relates best to that age group. When not at her day job as Communications Director at a local nonprofit, you can find her wrangling her Miniature Schnauzer Owen and playing every sport imaginable with her husband Jeremy.
 Check out Melanie Hooyenga's series:
THE RULES SERIES: THE SLOPE RULES, THE TRAIT RULES, THE EDGE RULES
THE FLICKER EFFECTS SERIES: FLICKER, FRACTURE, FADED
---
And the Top Editor Behind the Scenes making all the LOVE ON MAIN short stories come together!
Meg Dailey
Meg Dailey has been writing since the tender age of 11, and found in herself a love of editing just a few years later. Her editing portfolio to date includes everything from essays and fanfiction to short stories and published novels (she would also like to find out what this "poetry" thing is all about some day). Over the years, Meg has worked on literary magazines, financial editorials, and freelance projects until finally landing a coveted spot among the Filles Vertes team. She began in 2018 as an excited intern, and is proud to take the next step forward as a jazzed junior editor.
When she isn't writing or editing, Meg can be found nesting in her library (read: book hoard) working slowly but surely through her TBR pile. Meg also enjoys knitting, playing D&D, and knitting D&D themed gifts for her group.
---
​

If you're a fan of any of these lovely ladies, then keep your eye's peeled for when LOVE ON MAIN drops on 2/11/2020
Oh and yes, do stay tuned for when I get to drop the LOVE ON MAIN cover art! Until the date comes round this teaser announcement will have to suffice!
MOTHER COVER LOVER OUT!