Mark your calendars for when a collection of epic love stories step out on Main Street America!
---
This new anthology will be dropping on February 11, 2020! Just in time for Valentine's Day and I designed the cover.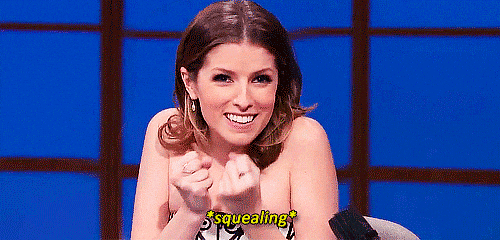 However, I cannot reveal this cover yet. Hehehehehe…
How I keep these darling covers to myself I just don't know! Anyone who knows me understands I keep secrets like butter. Okay, okay. That's not particularly true. I can keep secrets. I hate when secrets are kept from me.
Now that's true.
On The Mother Cover Lover facebook fan page, I posted an amazing 15 min clip of a special Hotdog People package/book I got in the mail. I may have slipped and discussed my good detective ways from back in the days on how to find those lovely presents when Christmas time was near. 'Cause any good child searches the closet, under the bed, in the attic, above the cabinets, and in the secret compartment your parents think are sneaky and hide things in (which I can't say 'cause they still use this trick today).
One might think I've outgrown this phase in life, but sadly, I haven't. My husband knows it and teases me constantly if he's gotten something for me and has hidden it.
This announcement is my official teaser, approved from Filles Vertes Publishing and their amazing team, for an upcoming reveal for a love anthology I had the honor of having a piece to create along with the wonderful mash of Authors.
Talking about Authors, let us take a look who jumped on board the Main Street Love Train!
---
---
That's one hell of a line up of Authors!
Let us get to know each of them a little better with snippets from their Official Author Websites.
Make sure to check out each Authors Official Web page by clicking their name!
---

Prerna Pickett was born in India, grew up in Northern Virginia just outside of Washington DC, lived in Idaho for a while, then in paradise AKA Hawaii, before moving back to the mainland.
If You Only Knew is her debut and set to release winter 2020 with Macmillan/ Swoon Reads.
---

Born and raised in a small town in Northern California, Deborah Maroulis is lucky enough to surround herself with the things and people she loves. She teaches English and mythology at her local community college, studies myth and depth psychology in her Ph.D. program, and writes contemporary Young Adult novels. She lives in a slightly bigger town than the one she grew up in with her husband, newly-adult children, and her daughter's very spoiled, semi-retired service dog.
Deborah Maroulis is the author of her debut novel WITHIN AND WITHOUT.
---

Carla Vonzale Lewis and likes her martini's shaken…never stirred. She was born in Georgia but please don't mistaken her for a Georgia peach. She's more like a prickly pear. Speaking of being born, someone asked her recently if she remembered her birth. And yes! She remembers the handsy doctor pulling her out into the cold. Right Bastard!!!
Despite being born in the South, C. Vonzale Lewis grew up in the North. California to be exact. C. Vonzale Lewis spent the first part of her life in customer service. Which gave her ample opportunities to draw from her experiences talking with other people to help develop her characters. She also has a degree in Fashion Design. Don't ask her why. The only thing she attributes from those wasted two years of her life, is being introduced to the love of her life, Bobby. Her rock.
C. Vonzale Lewis is the author of her debut novel LINEAGE.
---

You've reached Jess Moore, maker of books and homemade pizza. I originally hail from the Midwest, so expect a heavy dose of "ope." I moved with my husband to historic gold-mining California ten years ago, and only look back east in the fall when the leaves are wild with color. My past lives include careers in both teaching and social work. But now, I write in the early morning while my family sometimes sleeps.
Some fine folks at SunFire Imprint of NineStar Press decided to publish my debut YA novel. It's set to release in November 2018. I'm over the moon and barely functioning because of it.
Jess Moore is the author of her debut novel THE EVOLUTION OF JEREMY WARSH.
---

Brandy Woods Snow is a writer and journalist living in beautiful Upstate, South Carolina. She has a Bachelor of Arts degree in English with a minor in Writing from Clemson University. Her first novel MEANT TO BE BROKEN, a Southern YA contemporary romance, was released from Filles Vertes Publishing on July 2, 2018.
She's currently querying another Southern YA contemporary romance and working on two new WIPs—the next book in the Carolina Clay Series and an unnamed YA contemporary dealing with issues near and dear to my heart. While creative writing is her first love, the media has been her home for more than seventeen years during which time I have built a strong platform that includes articles in Delta Sky, Greenville Business Magazine, Columbia Business Monthly, Home Design & Decor Charlotte, and Home Design & Decor Raleigh.
Check out Brandy Woods Snow debut novel MEANT TO BE BROKEN.
---

Shaila Patel is a member of the Romance Writers of America. She's a pharmacist by training, a medical office manager by day, and a writer by night.
As an unabashed lover of all things happily-ever-after, Shaila Patel's younger self would finish reading her copy of Cinderella and chuck it across the room because it didn't mention what happened next. Now she writes her #ownvoices stories from her home in the Carolinas and dreams up all sorts of tales with epilogues. She loves craft beer, tea, and reading in cozy window seats—but she'll read anywhere. You might find her sneaking in a few paragraphs at a red light or gushing about her favorite books online.
Shaila Patel is the author of the JOINING OF SOULS SERIES:
SOULMATED, FIGHTING FATE, & ENDURING DESTINY.
---
I'm a south Florida native and beach lover whose writing obsession started in 4th grade. After a "write three haiku" assignment, I figured surely the teacher meant three pages of haiku.
I met my husband at the University of Florida. Go, Gators. We have three sons. The oldest was adopted from Russia and the middle was foster adopt, so if you wanna talk adoption I am here for that. We had our youngest, the uh, old-fashioned way. Really old-fashioned, you might say, since we did a home-birth. He has Fragile-X syndrome. I'm all about talking about that too.
I like concerts and theme parks and big cities and small towns and trendy restaurants and mom 'n pop hole-in-the-walls and book events and museums and getting away from all those things to hike or kayak or paddle board.
On the average day I mom. I wife. I do churchy things and other volunteery things. And, more years since my MFA than I'd care to admit, I write books.
Faydra Stratton is the author of her upcoming debut novel DEVIL SPRINGS.
---
Leanne lives in New Jersey with her husband of twenty-five years and their three wonderful children.  When Leanne is not cheering her kids on in their activities, she can be found running, watching 76ers basketball games, and spoiling her two beloved dogs.  Favorite locations include the Jersey shore, Martha's Vineyard, and any place that sells books or coffee, preferably both.  A passionate student, Leanne's dream life would include going back to college and majoring in everything.
​Leanne is a graduate of Lafayette College and The Dickinson School of Law.  She is a former attorney who is now lucky enough to write full-time!
The Language of Divorce is her debut novel.
---
Patty spends her days writing facts and her nights writing contemporary romantic fiction. A coworker once said if Patty were a super-villain, she'd be called The Quibbler. Her costume would be covered in exclamation points. Fueled by a serious chocolate obsession, a love of bad science-fiction movies, and a weird attraction to exclamation points, Patty looks for ways to mix business with pleasure, mining her day job for ideas to use in her fiction.
Patty Blount is the author of the following novels:
SOME BOYS, SEND, SOMEONE I USED TO KNOW, TMI, A MATCH MADE AT CHRISTMAS, NOTHING LEFT TO BURN, THE WAY IT HURTS, NOBODY SAID IT'D BE EASY, ONE GIRL, HIS TOUCH & upcoming release YOU TOO?.
---
Melanie Hooyenga is the author of the multi-award-winning The Rules Series, a YA sports romance series about girls from Colorado falling in love and learning to stand up on their own. Her YA trilogy, The Flicker Effect, is about a teen who uses sunlight to travel back to yesterday. The first book, Flicker, won first place for Middle Grade/Young Adult in the Writer's Digest 2015 Self-Published eBook awards.
Check out Melanie Hooyenga's series:
THE RULES SERIES: THE SLOPE RULES, THE TRAIT RULES, THE EDGE RULES
THE FLICKER EFFECTS SERIES: FLICKER, FRACTURE, FADED
---
And the Top Editor Behind the Scenes making all the LOVE ON MAIN short stories come together!
Meg Dailey
Meg Dailey has been writing since the tender age of 11, and found in herself a love of editing just a few years later. Her editing portfolio to date includes everything from essays and fanfiction to short stories and published novels (she would also like to find out what this "poetry" thing is all about some day). Over the years, Meg has worked on literary magazines, financial editorials, and freelance projects until finally landing a coveted spot among the Filles Vertes team. She began in 2018 as an excited intern, and is proud to take the next step forward as a jazzed junior editor.
When she isn't writing or editing, Meg can be found nesting in her library (read: book hoard) working slowly but surely through her TBR pile. Meg also enjoys knitting, playing D&D, and knitting D&D themed gifts for her group.
---
​

If you're a fan of any of these lovely ladies, then keep your eye's peeled for when LOVE ON MAIN drops on 2/11/2020
Oh and yes, do stay tuned for when I get to drop the LOVE ON MAIN cover art! Until the date comes round this teaser announcement will have to suffice!
MOTHER COVER LOVER OUT!