Internal Reflections of October
Vomit
Awe, yes. Vomit. The one word that can drive the nausea putrid moment of horror into anyone's cerebral cortex. As I worked my way through a bathroom covered in the projectile pinkish curds of mini proportions, I couldn't help but feel this is the correct reflection word for the month of October.
The overwhelming school functions and volunteer crap spewing into my e-mail box, taunting me to be the overachieving mom. Then me rolling my eyes at the notion. I've come to loathe the notion of fighting to obtain the title of parent of all parents. Why uphold such an overrated image? Sorry, not sorry, to any who desire this coveted role. I will help out, yes, yes. I'm not neglectful, nor riding the no-no train. However, I aim for being the for real parent who owns up to being human and making mistakes, forgetting it's library book day. Whoops, it's an easy dinner night, and did someone say bedtime yet?!
It feels as if October has crept up on me and passed before I ate the first seeds from the pumpkin. As the volunteer functions sputtered in my e-mail box so did my home renovations. There's nothing quite like knowing both fireplaces are shot and then hearing there's a sagging floor that needs more bracing while pricing out how to get one fixed. So goes the duty of giving TLC to an older home. That along with scraping popcorn ceilings, sanding, and coming out looking like you've been in a snowstorm. Which according to the weather this week will be occurring right in time for Halloween.
Thank you to the weather for adding another layer of wonderful winter Olafe spew. I'm not mad at the weather. I do enjoy the snow, so that's a good first of the season happening here. Honestly, this month continious hurl has been a good reminder of the busy days in life and how easily it can throw off one's schedule.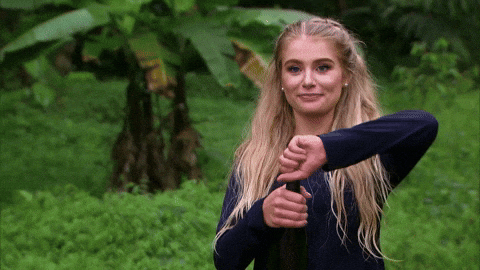 Here's to me hoping that no one has any other retching moments this month and that all of those tummies who consume monster proportions of candy keep it all tucked away safely!
---
Sporadic Posts for October
This post happened just as it's named. Sporadic. Inside the prelude, I assumed my month would turn out lighter, which in fact turned into a jumbled mess of random business. (Read the Sporadic Prelude HERE for a recap.) That said I did have a small goal list set for October to accomplish.
*To complete ARC THE KILLING FOG by Jeff Wheeler, a special request review by Wren Handman, & On the Edge of the Dark Sea of Darkness by Andrew Peterson.
*Share another few rounds of HOT DAMN shopping trips & with a few focusing on some Halloween spooktacular novels.
*Getting a new coat of paint on the soon to be new office space, move all the furniture in, and write the first post within its walls. 
*Tackle another home project and enjoy the few days of fall break with my family.
Happy to report all was completed with great success minus having to push two TBR's, unfortunately, into November. So halfway YAY! I will share a rare pic of my creative zone. The new writing space I've claimed in our home, which some of you may have seen if you followed The Mother Cover Lover fan page on Facebook.
If you don't follow, then I will shamelessly direct you to follow and enjoy HERE!
---
The Mother Cover Lover
Book & Cover Reflections of October
I asked for the cooler weather last month, thus the weather listened.  Happy thoughts, my winter gear has come out and is staying out. Sweaters, scarfs, long sleeves, and fuzzy socks oh my! Why don't we see if I hit my goal of one book a week this month, shall we?
I predict with the internal reflective word of the month this may have not happened.
Book Review Rating: 3.5/5 stars
Cover Review Rating: 4.5/5 stars
Straight out, the first post for October was REALM OF KNIGHTS by Jennifer Anne Davis. The internal concept of THE REALM OF KNIGHTS caught me when reading the blurb. Even the internal voice drew me into the main character's irritation of having to straddle playing a boy but being demeaned into a subservient female mindset around those who knew her true gender.
If my critique stopped there this novel would be rated higher, however, I did not like how Lady/Sir Reid avoided going into deep characterization on some pivotal points and skimmed it off to dealing with it later. Why even go there if you don't want to discuss it? There was another aspect I wasn't too keen on. You can read about it HERE in the full review.
Book Review Rating:

5/5 stars
Cover Review Rating:

5/5 stars
Take my voice and drop it low into baritone. The second book review post of the month was THE WAY I HEARD IT by Mike Rowe! It's rare my fingers are salivating to start a review halfway through a book.
 How can one's finger's salivate still eludes me, but they were. How can one properly review Mike Rowe's exquisite book without quoting? A dilemma for me, but a requirement from the publisher before THE WAY I HEARD IT released October 15, 2019. I could wait, but where is the fun in that. In the world of instant gratification, it would be a shame not to share my review until after the release. Check out why I rated THE WAY I HEARD IT 5/5 stars HERE.
Book Review Rating: 4.5/5 stars
Cover Review Rating: 4/5 stars
How can such an awful predicament seem so serene? Strange. I strolled through Jeff Wheeler's pages of THE KILLING FOG centered, enlightened, while the forces of this unknown land released horrible terrors. I can't help but go back to Crouching Tiger Hidden Dragon. That beauty stricken time frame filled with hardships, determination, honor, and the unforeseen deaths.
THE KILLING FOG is considered adult, however, it is clean. Super clean in the aspects of no cussing, there are high-level mindsets of what is right and wrong, and no sex or over lusty moments. Even the fighting scenes, minus a few characters who perish, are not overly cringe-worthy. One might ask with all of these none existing layers in an adult Sci-fi/Fantasy how did you come to enjoy it so much? Didn't you miss the bloodshed? To find out those answers then check out the full review HERE!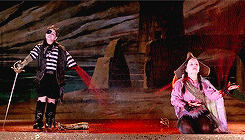 Oh dear, I believe I've cut off my reading arm and will profusely spray corn syrup over the pages of the next novel I open.
Frankly, I'm amazed I got three novels shared this month. When I started this recap I thought I'd only hit two. Eh, well, what's the little train gotta do to get up the mountain? Keep chugging. So I best keep gobbling up novels in my TBR. I've already got three to read for next month, and that's not counting the darling novel I got in the mail and haven't shared.
So many reads, so little time.
---
Cover Reveals of October
The sole cover reveal this month belonged to WAKING UP IN VEGAS by Natasha Preston. There are bad hangovers, then there's waking up married to your brother's idiot friend. Check out the full reveal and blurb and pre-order links HERE.
Fingers and toes crossed I get to review this baby for you guys! I'm waiting ever so not patiently to see if I will be approved when the time comes.
---
Special Bookish Posts
Did someone say free mini e-book?
Yep, you heard right. This little mini Historical Suspense is actually the prequel to K.M. Pohlkamp's debut novel APRICOTS AND WOLFSBANE. Now, I don't think I've mentioned APRICOTS AND WOLFSBANE in detail here before 'cause my blogging site didn't exist when it came out. Shame. I have, however, had the pleasure of helping with a Cover Reveal for the anticipated sequel in her series, SHADOWS OF HEMLOCK.
Excuse me for a moment, I need to get into my Delorian.
Well, hell you don't see my awesome Delorian graphic? Then get on over to Free mini prequel post

HERE!
---
HOT DAMN BUY ON BOOK COVER ALONE?
Last but certainly not least was our HOT DAMN window-shopping trips. This posting series is based on buying a book on the cover art alone.  We had two fabulous trips this month with the Goodreads top 20 voted books. Which was a tad shorter than usual, but the American Booksellers Association picks were some of the same novels we've already browsed. I hate to regurgitate content for post sake, so we'll just have to deal with two Hot Damns this month.
On this HOT DAMN BUY ON BOOK COVER ALONE window-shopping trip I ended up selecting 3 books on Cover Alone! Wow, 3. A lucky number, but damn that's a low number too. Check out the full post HERE and leave what novels you'd be tempted to buy on the cover art alone.
The 2nd edition of HOT DAMN BUY ON BOOK COVER ALONE went significantly better than the 1st. In this window-shopping trip, I ended up selecting 5 novels on the cover art alone. Yippie! Check out the full post HERE and tell me what's your favorite cover out of them all. If I had to pick one I'd have to go with DUNE, but I am a Sci-fi loving kind of girl!
---
By the end of this post, I've eaten/raided an ungodly amount of candy from my candy bowl for Halloween. Shhh… don't tell my kiddo's. They'd be rather jealous. LOL. I, on the other hand, am quite horrified by how fast I fell into the need for more candy and inhaled it without a second thought.
Which means tomorrow I'll be detoxing. Cold turkey. No more Kit Kat, Twizzlers, Mini Snickers, or Airheads. Yep, cold, cold, turkey.
Speaking of turkeys! November means Turkey, Turkey, Turkey day. Well, it does for my husband and kiddos. I'm a ham kind of girl, so while they feast on turkey, I'll devour a ham. Perhaps I'll share…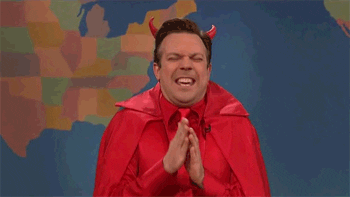 Mother Cover Lover Out!