The Wall Street Journal bestselling author of the Kingfountain series conjures an epic, adventurous world of ancient myth and magic as a young woman's battle with infinite evil begins.
Survivor of a combat school, the orphaned Bingmei belongs to a band of mercenaries employed by a local ruler. Now the nobleman, and collector of rare artifacts, has entrusted Bingmei and the skilled team with a treacherous assignment: brave the wilderness's dangers to retrieve the treasures of a lost palace buried in a glacier valley. But upsetting its tombs has a price.
Echion, emperor of the Grave Kingdom, ruler of darkness, Dragon of Night, has long been entombed. Now Bingmei has unwittingly awakened him and is answerable to a legendary prophecy. Destroying the dark lord before he reclaims the kingdoms of the living is her inherited mission. Killing Bingmei before she fulfills it is Echion's.
Thrust unprepared into the role of savior, urged on by a renegade prince, and possessing a magic that is her destiny, Bingmei knows what she must do. But what must she risk to honor her ancestors? Bingmei's fateful choice is one that neither her friends nor her enemies can foretell, as Echion's dark war for control unfolds.
---
Time to Judge that Cover!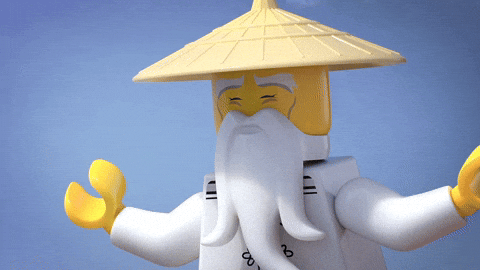 ---
Book Review Rating: 4.5/5 stars
Cover Review Rating: 4/5 stars
---
Take five minutes to adjust to the settling of your soul with this cover art imagery.
The title of this delicious morsel caught my attention while I scrolled the banks of Net Galley. Distinctive title names seem to be hard to come by some reading days, and don't you love a good juxtaposition cover? The mood is serene but the title implies anything except what is shown.
That deadly fog is about to consume the junk boat!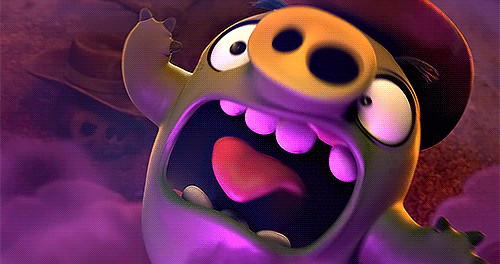 Aw, a little piggy Halloween humor there.
Let's tick off all the fantastic parts of this cover. First, not one element out shines another. Balance, balance, balance people. Second, the colors of red pop off the background and are used to help draw your eye around the cover. Let's take a closer look below.
So there's already 5 pops of red strategically placed throughout the cover, which helps draw the eye to investigate all of the important elements. What's the setting? Time frame? What kind of social/ethnic flavor might this novel posses? Right off the bat, you can gather all of that information from the cover. Even the genre and author name.
I think what I appreciate most about this cover is that Jeff Wheeler, a Wall Street Bestselling Author, doesn't have his name blown out of proportion on his book cover. I get it, names sell, we all want our names big and bold when that level of achievement happens, but cover art should never come second. Remember my rants on the Hot Damn covers we window shop monthly? So many times authors that gain popularity forget cover art over their name.
TSK-TSK-TSK.
Make the name, title, and art work together. Most importantly, let it reflect the essence of the novel. The cover art for THE KILLING FOG has done this wonderfully, it's captured the mood and genre instantly, and with great placement of key colors. As a reader picking on cover only at a bookstore, I can discern so much on cover alone before I've turned over to read the blurb. I've rated this a marvelous 4/5 stars! 
I feel this cover art captures so much of the novel, and I struggle to not give it a 5/5 stars with that in consideration.
My one hitch on not rating the cover 5/5 is in a bookstore will this command the attention from other more distinctive covers? I know. Hate my brain now. Not every cover will do this, but in the world of competition for shelf space and against others in the adult Sci-Fi/Fantasy Genre, this baby wouldn't battle them in drawing attention first, which is okay. There's give and take in design. Wants from an author for the designer to illustrate. This isn't an awful thing, it's an observation of what competition it will be up against, and why I'm 4/5 stars.
It's a gorgeous cover still regardless of this one hitch for me.
Cover Design was created by Shasti O'Leary Soudant.
---
Book Review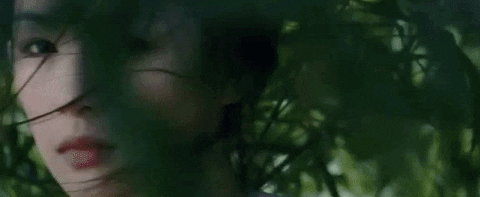 Survivor of a combat school, the orphaned Bingmei belongs to a band of mercenaries employed by a local ruler…
How can such an awful predicament seem so serene? Strange. I strolled through Jeff Wheeler's pages of THE KILLING FOG centered, enlightened, while the forces of this unknown land released horrible terrors. I can't help, but go back to Crouching Tiger Hidden Dragon. That beauty stricken time frame with hardships, determination, honor, and the unforeseen deaths.
THE KILLING FOG is considered adult, however, it is clean. Super clean in the aspects of no cussing, there's high level mind sets of what is right and wrong, and no sex or over lusty moments. Even the fighting scenes, minus a few characters who perish, are not overly cringe worthy. One might ask with all of these none existing layers in an adult Sci-fi/Fantasy how did you come to enjoy it so much? Didn't you miss the bloodshed?
Sometimes those aren't needed when the elegance of a story commands more than the need for the bloody tales with gore. The essence of THE KILLING FOG is so much more.
I am a dark fan reading type of girl, and the lack of these qualities didn't affect me in the slightest. Honestly, I appreciated the change and fell in love with the honor and determination of the characters. The magic that misted into the story line and the pacing was phenomenal. I enjoyed so much how bits of the story pieced together with time with no intention to fast track due to the end is coming. The characters, oh, I enjoyed their slight differences. The twist of Bingmei's ability… now, I'm not spoiling that for you. Jeff Wheeler is truly a master at pulling together an amazing story. There is so much as a writer myself, I'm taking away after reading THE KILLING FOG.
I don't know if I would've ever read THE KILLING FOG given it's none dark feel, but I'm delighted I went out of my zone and did. THE KILLING FOG rates 4.5/5 stars for me. I'm excited to see where The Grave Kingdom Series goes and how Bingmei continues to evolve. I for one will definitely have my eye's peeled for the following sequel!
I received an ARC of THE KILLING FOG by Jeff Wheeler in exchange for an honest review. This does not affect my opinion of the book or the content of the review.
Let's be honest here. If it was great or sucked, I have no problem writing it out.
---
Amazon, Audible, and Barnes & Noble
---
Author Jeff Wheeler
Jeff Wheeler is the Wall Street Journal bestselling author of the Harbinger and Kingfountain series, as well as the Muirwood, Mirrowen, and Landmoor novels. He took an early retirement from his career at Intel in 2014 to write full-time. He is a husband, father of five, and devout member of his church. He lives in the Rocky Mountains and is the founder of Deep Magic: The E-Zine of Clean Fantasy and Science Fiction. Find out more about Deep Magic at http://www.deepmagic.co, and visit Jeff's many worlds at http://www.jeff-wheeler.com.
Connect with Jeff Wheeler on the following platforms!
Jeff Wheeler Official Author Homepage