One on One with…
A sporadic prelude.
Life is anything but predictable.
Blog Posts shouldn't be predictable either.
---
I usually save my internal reflections for the end of the month, but what would blogging be if one didn't delve into the unknowns of one's mind to share with the void of the universe.
Words layered into unusual arrangements to convey speech, mind-blowing ideas, or sometimes, frivolous tendencies. Last week, I had my head tucked into the design compartments of an upcoming book cover. Pinkish hues swept with the tip of my pen across my screen.  The keys of a distant piano brought me above the mountains, into the clouds of my imagination. My dedication.
My artistic soul.
Here nothing exists except me and my work. I forget most around me until my alarm calls me back into the plains of caregiver, mother, and wife.
And as I'd love to share the intricacies of the gorgeous book cover I had the privilege to create, alas, I cannot. Do keep a waiting eye out for when I do get to share it.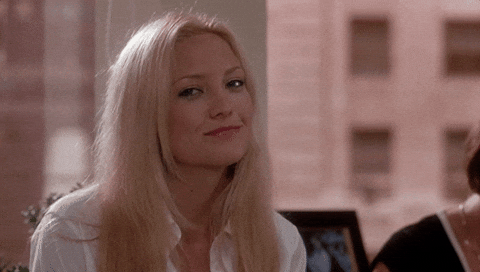 ---
Highlights of Last Week
Last week, I forgot to complete my TBR read for the week for my book cover design, but I did sneak in a HOT DAMN window-shopping trip and get to share the wonderful THE WAY I HEARD IT by Mike Rowe.
What an honor to review his work and tomorrow is the Release Day for THE WAY I HEARD IT. Happy Early Book Birthday! Check out all the details on THE WAY I HEARD IT by Mike Rowe HERE.
I find many of the reviews I get to share hold a dear place in my heart. I don't take reviewing lightly. I know the dedication, hard work, sleepless nights, and tears that bring a novel into the hands of readers. It's why I've put a limit of one book a week. I want to take my time with each novel, review all angles and choose my words accordingly.
---
Goals for October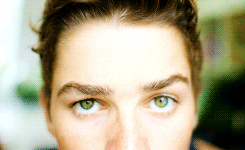 Accountability time.
According to my color-coded calendar, my list of go do's are now lighter. My kids have a few days of fall break towards the end of this week and the Halloween school parties are adding up, which means I need to bust my fingers across the keyboard to catch up on my posts for the month and get back in gear on my TBR pile.
Easier said than done as I've now donned the new task of moving my workspace from the dining room to its very own office space. A perk of having one extra bedroom upon moving into our new home. Hard to think it's almost been a year since we moved. The air is crisp and not hot as I've come to be accustomed too. The leaves show the first hints of a painters paradise. This will be the first fall I've seen the intense yellows, reds, and oranges before their great slumber. The first time I've actually had a dedicated space for working at home, rather than me in the bedroom, kitchen, living room, or wherever to write/work.
It begs for one to ask will this make me more productive?
Ha! The intention is productivity, though I accomplish this post as I sit swaddled in my comforter in my bed.  I fear the fall will pull my focus to the landscape more than my computer. Which is the way life should be, right?
Enjoying the wilderness outside the light illuminating on our screens. That is, at least, how I feel when I watch so many attached to the walking zombie world of cell phones.
Aw, I've fallen into a ramble of sorts. Yes, accountability time for this month.
*To complete ARC THE KILLING FOG by Jeff Wheeler, a special request review by Wren Handman, & On the Edge of the Dark Sea of Darkness by Andrew Peterson.
*Share another few rounds of HOT DAMN shopping trips & with a few focusing on some Halloween spooktacular novels.
*Getting a new coat of paint on the soon to be new office space, move all the furniture in, and write the first post within its walls. 
*Tackle another home project and enjoy the few days of fall break with my family.
---
Special Discoveries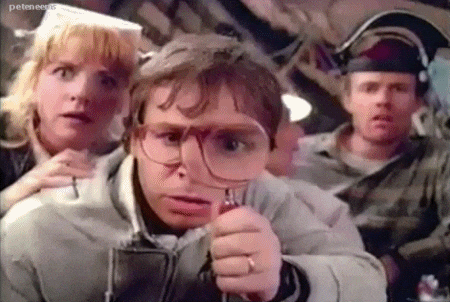 So Monday-Thursday I don't watch television. Some of you may be cocking an eyebrow or giving me a WTH. Monday-Thursday I focus on my work at hand, my readings, and on Friday, I get to cozy up with my husband and binge watch all the shows we recorded all week long.
To discover a show I somehow missed for the past few years and keep this routine going has been a struggle. VAN HELSING on the SYFY channel. This channel has been my zone since I can recall watching it for the first time in my youth.  Yet, somehow I haven't tuned in the past few years. Shame on me. So to have to wait until Friday to catch up to season 4 has been brutal.
The binge SYFY struggle is real this week.
And can I marvel at the new show EVIL? The imagery for the beginning of the intro sequencing is phenomenal. I'm excited to see where this show goes.
On another note, a few special packages ended up in my mailbox and I can't wait to share them with you in an upcoming post on my blog/Instagram/Twitter. One or two I've already shared before, but I don't intend to grow the stack on my bookshelves with novels I don't crave to read again.
---
I hope you start this week/month out great. REMEMBER…