Reid has spent her whole life pretending to be a man so she can inherit her father's estate, but when a chance encounter threatens to expose her lie, she is forced to risk everything.
In the kingdom of Marsden, women are subservient to men and land can only pass from father to son. So when Reid Ellington is born, the fifth daughter to one of the wealthiest landholders in the kingdom, it's announced that Reid is a boy.
Eighteen years later, Reid struggles to conceal the fact she's actually a young woman. Every day, her secret becomes harder to keep. When one of Marsden's princes sees her sparring with a sword, she is forced to accept his offer and lead her father's soldiers to the border. Along the way, she discovers a covert organization within the army known as the Knights of the Realm. If Reid wants to save her family from being arrested for treason and robbed of their inheritance, she will have to join the Knights and become a weapon for the crown.
To protect her family, Reid must fight like a man. To do that, she'll need the courage of a woman.
---
Time to Judge that Cover!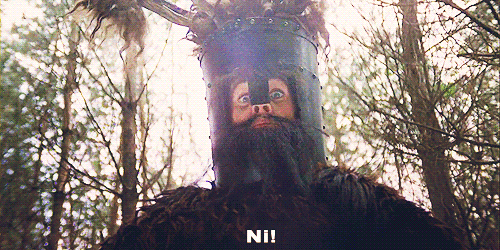 ---
Book Review Rating: 3.5/5 stars
Cover Review Rating: 4.5/5 stars
---
This is an attractive book cover. It tells me instantly everything about what I'm in store for like the setting and perhaps genre-wise. Now, this is a YA/Teen novel, so there probably won't be much bloodshed or gory scenes. That doesn't mean there won't be some interesting situations. Will this be another no-fault cover?
Hmm…
Let's count the aspects of the cover I love. One the helmet dead center, light focusing it as the main element, but come to think of it did the main female character ever wear a helmet? Nope. She actually did not. Most of the time she wore her shoulder-length hair tucked into a cap. So strike one in staying on theme with the interior story elements. Even the petals flying around the book cover really have no part.
This is a case where the design portrays more of the essence of the main character playing between two roles within the novel.
The main character has been brought up to play the role of a boy even though he is actually a she. Therefore the helmet is the interpretation of the boy she was raised to portray and the roses are the lady she partially desired to live.
While this cover doesn't necessarily spit the exact imagery described in the novel itself, the mood it instills is spot on. The detailing of the font, placement of the series and author's name looks great. Other than noticing this particular facet, the cover holds its own and stirs the correct interest. Great job!
Book Cover is designed by KimG-Design.
---
Book Review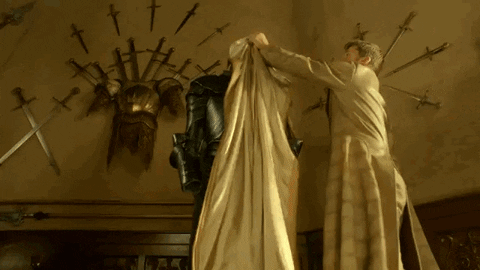 "Reid has spent her whole life pretending to be a man so she can inherit her father's estate, but when a chance encounter threatens to expose her lie, she is forced to risk everything."
The internal concept of THE REALM OF KNIGHTS caught me when reading the blurb. Even the internal voice drew me into the main character's irritation of having to straddle playing a boy but being demeaned into a subservient female mindset around those who knew her true gender.
Which come on people existed in the past.
I enjoyed the overall concept of Jennifer Anne Davis's storyline. Sir/Lady Reid gets caught at the beginning impersonating a man by a pair of princes come to collect soldiers from her father's parish. Unbeknownst to her, a bargain she makes to protect her father and family's land draws her into a series of layered twists, providing her with the opportunity to join a secret group of knights.
If I had to critique on plot alone I'd rate this story 4 stars. What lost a partial point for me was the characterization. Now, this isn't like the characters didn't have depth. They did, and I enjoyed their differences. I did not, however, like how Lady/Sir Reid avoided going into deep characterization on some pivotal points and skimmed it off to dealing with it later.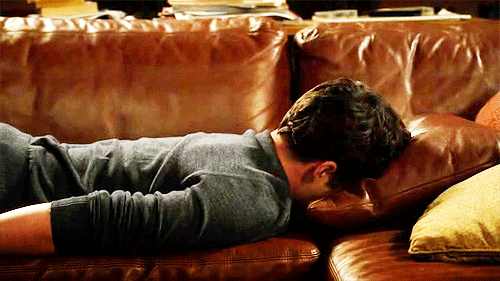 Why even go there if you don't want to discuss it? This annoyed me. As the reader, I wanted to go there, discuss it, and move forward. Let the character evolve or continue to battle for equality, not keep sweeping issues under the rug for the bigger plotline.
Another aspect I wasn't keen on was more stylistic. I found so many times the dialogue between characters too broken up with internal thought. This is me being picky and liking a faster-paced speech pattern. At times, I ended up skipping over parts to read the dialogue first. I would never take any points away on a stylistic choice. I will mention it, but never deduct for it.
Overall, I really enjoyed Jennifer Anne Davis's novel THE REALM OF KNIGHTS. Jennifer Anne Davis can write, she's got a great plot, and her characters stood out/had a voice. The half-point ticker for me made this a 3.5/5-star rating. I look forward to the squeal to this novel coming out in December. I think she ended it at a great point, even if it all came together a bit all of a sudden.
I received an ARC of THE REALM OF KNIGHTS by Jennifer Anne Davis in exchange for an honest review. This does not affect my opinion of the book or the content of the review.
Let's be honest here. If it was great or sucked I have no problem writing it out.
---