Internal Reflections of September
Direction
Many of us in life have this unknown fear of choosing a direction. To stick with one choice because so much time has been dedicated to the path you swore you wanted. Then life happens. Then the direction changes.
Then you end up somewhere you didn't imagine was possible.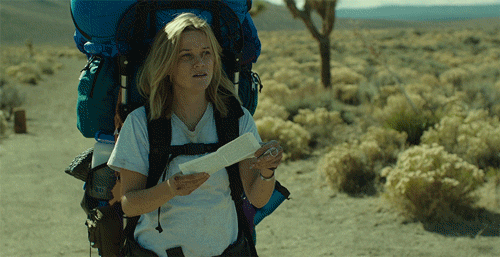 As I drove my kids, carting them around to their various sport activities, every once in a blue moon a statement would be shared. My oldest swearing to know his future path and my youngest in turmoil over not knowing what to choose. I told my youngest it was okay not to know. That's what we have our whole life for, and sometimes that means starting at one point and ending in a totally different area.
I wish the younger me had heard that from those preaching you have to know your career in school. I thought I was going left as a kid, then went right. How many times did this happen in my adolescents to adult hood and still continues. Many people actually shame others for changes like this later in life. I have to disagree. It takes quite a brave soul to jump ship to do something new. Did I think I'd be here writing and blogging and critiquing and creating Book Covers?
An honest me will say, "no".
An honest me will admit taking this step scared the crap out of me, after retracting from sharing my art with so many before. That there's a dark scar in my critique hearts of heart. One I've coiled around for years, but I followed the path in which life took me. It gave me time to have the courage and encouragement to follow my artistic skills.
The paths of life we take are always changing. So younger me, my children, it's okay to not know your path in life. It's okay if it takes years to figure it out. Each step you take defines you, helps you discover where you might belong. We must always evolve with the changes in life and who we are growing into as we age.
---
REMEMBERING 9/11 
I will never forget.
---
September Special Recognition

I was absolutely delighted that Dan Magdich granted me an Author Interview, which I got to share along with a special Happy Book Birthday post. 
Hotdog People and Other Bitesize Sacrifices holds a dear place in my heart as being my blogger first. (Que the Disney birds singing and flying into the air) It was destiny that he was my first cover critique, given his designer chops, and also book review with his mad voice/writing skills. To say I'm a fan of Hotdog People and Other Bitesize Sacrifices is an understatement. Check out the full in-depth interview HERE or click the images to link to each individual post.
I've had many design secrets to keep this year, and this is one of those few secrets. I can't explain the bubble of emotions inside of me. I'm proud to share the first release of Light on Glass, a cover designed by ME! 
This was a monumental moment to design Michelle Keener's wonderful book cover for her novel Light on Glass, but then to also share a behind the scenes post on how it all came together. The issues that occurred and the results of all my hard work. Click to read the Cover Reveal here or the Bee-hind the Scenes of Light on Glass.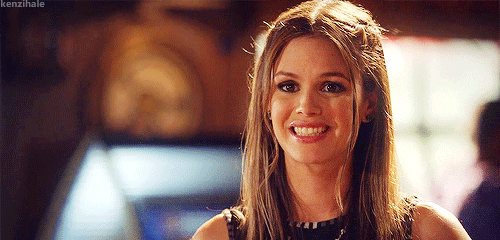 ---
The Mother Cover Lover Book & Cover Reflections of September
I wish it was cooler, I wish it was cooler, I wish it was cooler.
WTH?
I clicked my fall boots three times and still, the weather wants to stay warm. Fine, be that way. I'll wear my sweaters inside where there's ac and then, you know, switch into a non-crazy person t-shirt to go outside. Hope there are no deliveries coming to my door. HA. Why don't we see if I hit my goal of one book a week goal this month, shall we?
Book Review Rating: 2.5/5 stars
Cover Review Rating: 2/5 stars
The first of my TBR's for September was THE QUEEN'S KEEPER by J.L. Vampa. With a little investigation, I discovered this novel had two different book covers. Both covers had an equal amount of issues and not enough push and pull. Unfortunately, the lack of depth in the cover seemed to spill over into the novel itself.  I dove in, ready for an all-night ride, and ended up trudging through the swamps of slow pace, loss of direction, stale characterization the rest of the way. J.L Vampa can write. Serious developmental edits, however,  were needed for the novel to help maintain the pace started in the beginning and keeping the character proactive rather than reactive. Check out my full review HERE.
Book Review Rating: 4/5 stars
Cover Review Rating: 5/5 stars
Second, in my TBR for September was INK INT THEE BLOOD by Kim Smejkal. I expected nothing less of perfection on this cover given the publisher name and background. The tone/mood and plot are drawn exactly in the style most tattoos are done. If you read the story and then examined the cover once more it would seem as if the illustrations told the whole story in one swish of a quill. Double this for Kim Smejkal's wonderful storyline. Smejkal has done a vast amount of world-building. It takes careful attention to not overlook any details, 'cause this novel relies on you the reader maintaining an understanding of those inkling rules, Profeta deceptions. Check out my full review HERE.
Book Review Rating: 5/5 stars
Cover Review Rating: 5/5 stars
If you didn't have that oh shit moment when you saw this cover, then you best turn yourself around and find the fluffy corner of the bookstore. If I wasn't already captivated by the cover, then… what the hell am I saying? There isn't any way this cover didn't force my eyes to gawk, smacked my eyelids not to shut, and told me to request, request, REQUEST. That's right Mother Cover Lover Fans, I have not a single complaint. Second that for Camilla Monks ridiculous fantastic storyline. I didn't want to stop when the story kicked off. This novel has so much graphic detail, it hits on trigger warning topics (homophobia, misogynistic, rape, violence) and it leaves no doubt in my mind of what harsh conditions await a woman/a Mollis/or commoner of this time. Honestly, this is probably why I loved the story even more given the accurate nature to which these characters were forced to survive.  Check out my full review HERE.
And from here Mother Cover Lover's I fell short on sharing one more TBR read for this month.
I completed a TBR on the REALM OF KNIGHTS by Jennifer Ann Davis but will miss posting it for the month of September. We've got one more Hot Damn series to wrap up scheduled on 9/30 and a cover reveal that celebrated 9/27. Since I don't like to detract from any post, we will just have an extra review for October.
---
Cover Reveals of September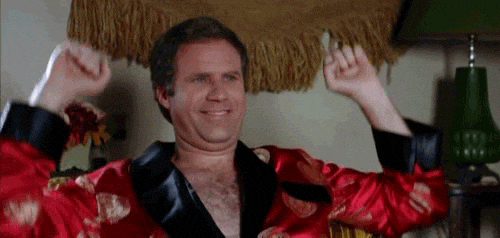 This month we had a few Cover Reveals.
SHADOW OF HEMLOCK by K.M. Pohlkamp, a sequel to the Historical Novel Society's Editors' Choice Selection, APRICOTS AND WOLFSBANE. Regret is a bitter poison. In a desperate grasp for prestige, Aselin Gavrell betrayed her master to the execution block for the advantage of the onyx pendant now around her neck. Shelter from her master's crimes comes with an unwanted allegiance and a list of innocents to murder. Read more about this upcoming novel HERE.
LIGHT ON GLASS by Michelle Keener coming December 10, 2019. A failed author turned stay-at-home mom snaps. Tossing her yoga pants and ditching her carpool, she escapes suburban life to write the next Great American Novel… or at least, finish a draft. I Can she push through to resurrect her dreams or does being a mom mean leaving it all behind? Read more about this upcoming novel HERE.
VEILED BY DESIRE by Candace Robinson coming in Autumn of 2019. In Laith, when the moons are high, Tavarra is allowed to walk the land as a human for one day, losing her seahorse-like tail. But should she remain out of the water, a curse will overtake her, turning her into a beast with sharp fangs and long claws. A beast that, on some nights, takes the shape of a rampaging, uncontrollable monster. Read more about this upcoming novel HERE.
---
I'm going to leave it here for now. I fear too much of a wrap up may cause you to go into shutdown mode. Our Hot Damn window-shopping sprees were exceptionally HOT DAMN.
September, I had a hell of a lot to do, accidentally posted an unfinished post, and discovered I ran out of days to do my wrap-ups at the very end of the month.
One never stops learning, honing, or figuring out the balance of life.  That's it for the internal and bookish wrap-up for September. I think October has a bunch of good scares in store for us.
Here comes Johnny… cough, cough, I mean the October.
Mother Cover Lover out.