Welcome back my Mother Cover Lovers to…
---
So I fell a bit behind last week with the big Light on Glass Book Cover and the Bee-hind the scenes of its creation. This week we are getting back on track and switching gears from Goodreads top 20, and are going to look at the American Booksellers Association (ABA)  September 2019 Indie Next Great Reads.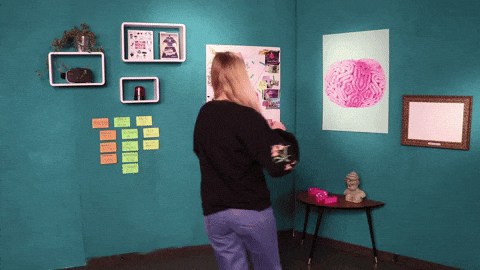 ---
What is the ABA you might say?
Let's take a gander at the ABA's statement from their website or a snippet quoted below from the ABA.
---
Founded in 1900, the American Booksellers Association is a national not-for-profit trade organization that works to help independently owned bookstores grow and succeed. ABA's core members are key participants in their communities' local economy and culture, and to assist them ABA provides education, information dissemination, business products, and services; creates relevant programs; and engages in public policy, industry, and local first advocacy. The Association actively supports and defends free speech and the First Amendment rights of all Americans. A volunteer board of 11 booksellers governs the Association. ABA is headquartered in White Plains, NY.
---
Remember the HOT DAMN objective!
 If a book cover (designer, publisher, and marketing team) had done its job correctly, then you would've picked up that book and turned it over to find out more. So let's have a bit of fun and do some window shopping with Cover Art alone.
---
RULES
No Blurbs, No Author Bias, Hands Down Picking a Book on Nothing but the Cover Art Alone.
---
Since we are on the verge of Halloween can I say to have the last name of Krueger and survive school, one must have had some hands down survival skills.
I'm mean helloooo Freddy Krueger.
Yeah, I went there.
So this tender novel we actually covered in our review of Goodreads top 20 for September. I ended up Passing, but you can read my full snippet HERE.
Omg!
Either that ABA Association is stalking Goodreads or this book is begging for me to read it. I'm seriously thinking it's begging.
Or am I salivating to read it instead?
Like the tender Krueger has a heart novel above, I've commented on this deathly gem in our review of the Goodreads top 20. Read about it HERE.
It was a Hot Damn But before. It's a Hot Dam Buy Now!
All I know is this green ass gas makes me think I'm about to get infected with an awful sickness. It's got this creepy essence, and the little tick marks on the side of the cover make me wonder.
Are the lines ruler marks?
A count down until the mist gets you?
Or you freeze to death?
I have so many questions and I want to know more. It's terrifying and hilarious. Will I die laughing? I must know. Hot Dam I'll buy.
The Long Yawn.
Oops, I meant Call. You know when you get on a call that never ends sometimes you find yourself here or wishing so 'cause there ain't to landlines.
Hehehehehehe.
Just kidding. If that happens I sporadically have a bad case of diarrhea. You know the fake kind.
I am, however, not joking about how disinterested I am in knowing more about this book. Which is sad for me. It's a mystery, perhaps historical, but other than that I'm not inclined to find out more. Hard Pass.
Well now.
From disinterest brews the need to know more. Doesn't this look like a tree, or what about veins of lava, or blood? I don't know the genre, but the title has me.
The Dearly Beloved.
That's what you say at a funeral, a wedding. Oh, now that's creepy.
I want to know how the title and imagery connect. Def Hot Damn but for me.
I feel a good snot fest happening here. Historical. Is this a story about a boy surviving the WW1 or WW2? Is he being sent off to be safe 'cause of his religious beliefs?
Why is he at the train depot?
The cover is ominous. I wonder if it's a diary. I want to know more but I'm afraid of the emotions, the reality hiding within. It's not a Hot Damn but since I'm torn, but it's def a Buy.
I'm just not sure about what emotions this will bring forth from me.
According to most people who had wallpaper they hated it. Oh, this is a cover and not wallpaper. I'm confused.
Can't you tell?
There's the faded coloring of mountains and then a stencil overlay of flowers. This communicates nothing to me. I don't even know what genre to place this in.
Sadly, hard pass.
Here's another little cover we've hit on the Goodreads top 20.
I'm not going to jump into detail. You can read that snippet HERE.
Pass.
Uh…
I'm trying to search for some snarky remark here, but I think it was scribbled out of my brain. Not a fan of this cover. It does take a lot of guts to do simplistic covers or designs.
This really isn't my vibe.
All I can read is psychotic killer. Perhaps multiple personalities or is the killer a child? The novel is colored right, but I can't read further into the storyline. Per rule no blurbs.
So Pass.
WTH?
Seriously?
What kind of cover is this? Smushed paint, stone? The amount of time it took to debate to use this cover is lost on me that I don't even want to give an opinion on it.
You know there may be an excuse. Like the dog at the cover. Am I being harsh? Partially so. I have to question how much creativity was used in its creation.
Hard Pass.
---
COVER SHOPPING RECAP!
So from the first top 10, I would walk away after any of my last-minute debates with these 4 on Cover alone.
---
For my newbie readers, you might be thinking…
THIS IS CRAZY. WHO BUYS ON LOOKS ALONE?
Well, most of society, even those who claim to not be persuaded by this are in some small capacity. We buy clothes, food, movies, shows, products, ext. based on how it appears. How it is marketed. Imagery feeds the soul, the mind, and tantalizes its viewer. Creates desire, intrigue. Which is why getting the cover of a novel right is paramount for its author, genre, and readers.
---
WHAT ABOUT YOU?
Which books would you pick up and HOT DAMN BUY on impulse with imagery alone? Tell me your feels below in the comments.
Check the 4th Edition posting later this week!
MOTHER COVER LOVER OUT!