I was absolutely delighted that Dan Magdich granted me an Author Interview!
---
Hotdog People and Other Bitesize Sacrifices holds a dear place in my heart as being my blogger first. (Que the Disney birds singing and flying into the air) It was destiny that he was my first cover critique, given his designer chops, and also book review with his mad voice/writing skills. To say I'm a fan of Hotdog People and Other Bitesize Sacrifices is an understatement. If you haven't read The Mother Cover Lover cover critique or book review, then take a second to take a walk down memory lane and click here.
Oh, but you say, "YES!" I've read your fabulous first-ever-cover and book review. Well, now darling. You just skip right down and get into the nitty gritty of my next first ever.
Author Interview with the creative, hilarious Dan Magdich.
---
I have so many questions about Hotdog people and the designing phase with the cover and illustrations. First we have to start by talk about the amazing Hotdog People and Other Bitesize Sacrifices for a minute or a bit longer.
You mentioned a few years ago that you started writing down these short stories and keeping them. Was it just for you to remember or did you have a secret, genius plan in store?
Dan Magdich (DM): A little from column A, a little from column B. Hot Dog People started as a series of Facebook posts that I called "In Our Home." They always started with "Today, on In Our Home…" and went on to recap a short version of a story, a parenting lesson, something the kids did/said, etc. I started making notes to myself as things happened. I wanted to write a book but figured any real book progress or ideas were a ways off so I continued to cherry-pick short moments for Facebook and saved the longer, more outlandish and ridiculous stories for the future.
I wrote "Thanks Dad" on May 4th 2017. I shared that very first story with a few close friends and got laughs from them, so I started to think this whole book thing was actually do-able…IF I continued to write down the little moments that made me laugh.
There are so many judgmental parenting freaks out there today. Was it a hard decision for you or your wife, Crystal, to share your wonderful brood with the rest of the world?
DM: Honestly, no. Not really. I know Hot Dog People won't be for everyone. But I didn't write it for everyone. I wrote it for my boys and my wife. I wanted to write a book about my boys for my boys. I wanted them to have something unique to them as they grew up and if other people enjoyed the stories as well then that was an added bonus. Everyone has an opinion or advice about everything. I'm raising my boys to think of themselves, without fear of judgment.
If you're a kind and well-mannered person, your actions are not hurting anyone and your choice to do something will put a smile on your face then I say do it. That's why Colton has a teal mohawk, Paxton pierced his ears before kindergarten and Greyson leaves the house dressed as Spider-Man every single day. It makes them happy. It's something they wanted to do and that same mindset is why I decided to share our stories/family with a larger audience.
  Your children, the tiny novel stars of Hotdog People (Paxton, 7, Colton, 5, and Greyson, 3) each have their own unique nicknames. Where they born out of necessity for the book?
DM: LOL. Their nicknames just kinda stuck. The name(s) followed something ridiculous they did and viola—Greyson is now known as Danger Baby. 
Have they now adopted these names as their famous alter egos?
DM: YES, for the most part. Greyson LOVES being called Danger Baby! He knows how dangerous he is. He likes to test gravity AND our patience. Paxton and Colton's names change often. Paxton was Roo for a while. Now he's Pax. It's "cool." Colton was Baby Crouton for awhile because Paxton couldn't pronounce his name when he was little. Then Baby crouton became Colton and/or one of his many personalities.
After I finished Hotdog People, I walked away sharing the immense love and craziness that is life and raising children with amazing personalities. What would be the one overall concept/feeling you hope other readers walk away with after reading Hotdog People?
DM: Love the crazy moments!
I truly loved the chance I was granted reading and reviewing Hotdog People. I hope many will ride the Magdich train of laughs and the depth of love conveyed through its pages.
Switching gears to the design side…
---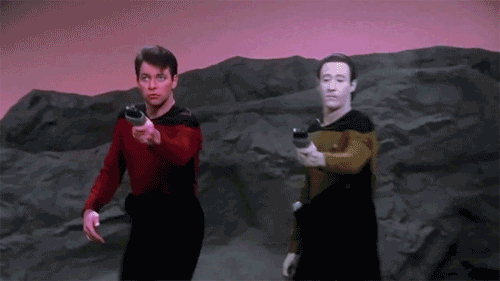 ---
…I must say when I realized you were a Director for Animal Media Group I was a tad squirming in my pants critiquing your work, but I also enjoyed it immensely. It brought me back to the days in college when critiques left others crying out of the classroom, 'cause the professors were that hard on the students. They didn't always cry, but they did push for perfection. So did I.
(Evil artist laugh)
So Dan, you really have a unique experience being the author and designer for Hotdog People and Other Bitesize Sacrifices. If only the readers and I could've been a flies on the wall during this process.
How did it go when you first pitched your novel to Animal Media Group? Were you a shoo-in since you had a foot in the door, or did Animal Media Group put you through the full querying process?
DM: Animal Media Group is really unique. I'm employed by Animal, Inc—the company that created Animal Media Group. AMG looks for original content (bonus points if created by employees) that could be adapted for film or TV.  I soft pitched it to them under the premise of "I have this story about an infection. I want to turn this into a book." I shared "Thanks Dad" with Michael Killen and Howard Shapiro very early on. They knew my kids from stories I told and visits to the office. They enjoyed the story and Michael said: "KEEP WRITING."
How was it being on both sides of the chopping block dealing with your editor, Alaina Sapienza, and designing mock ups?
DM: Alaina and I worked together as creative partners at a previous job. She and I had a good working relationship and I knew she had a sense of humor so I asked her if she'd want to edit Hot Dog People. The editorial process was entertaining and collaborative.
 I really loved shaping the stories and content during this process. A lot of the editorial work helped inform the design and identified breaks in stories for added things like illustration placement, Dan's Dadvice goes here or a haiku could really pay off this story.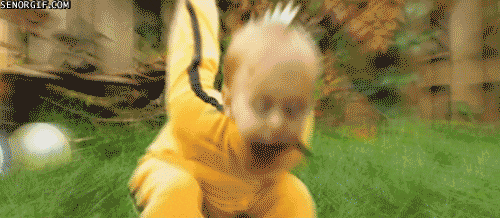 I assume you're used to critiques on the mock ups or concepts you create. Most authors or writers, however, go through the stages of denial or turn into mini ninjas defending aspects of their stories. Did you have any of these ninja mode moments?
DM: This is a great question! I'm my own biggest critique. Working in a creative field like advertising leaves me constantly tinkering with work. It's great because I make a living creating commercials, writing, designing art directing, illustrating, etc for brands and clients. But that stuff is a job. I put a lot of creative energy into and I love it. BUT when it comes time for me to do something creative for myself like drawing, painting, illustrating, designing something without a concept or brand attached to it, I tend to find myself just staring at the blank canvas in front of me.
I struggle to start making something when it's for myself without any deadline or objective in place. THAT SUCKS! I'd go into ninja mode to keep my sites on Hot Dog People. I started treating the book as a project. I blocked off my calendar every night from 9 pm. I'd sit down after the kids were in bed, open a beer, put on some music and write. Sometimes I'd write for fifteen minutes. Other nights I'd write for five hours.
 Not only is Hot Dog People my first book, but it was also my first just-for-me-holy-crap-I'm-making-something-that's-not-an-ad-project in my fourteen-year creative career. That was a refreshingly weird feeling.
So in the editing phase were there any stories that got whacked off when cuts were made?
DM: NOPE! The opposite actually. Shit was still happening with the kids and I'd HAVE to write it down. Those stories typically involved Danger Baby. Thankfully he did some dangerous stuff last minute because his story count was lighter than his brothers and I could hear the arguments later in life… "WHY DID THEY GET MORE STORIES?!" Well, you were in a "boring phase" for a bit and I had a pub date to hit.
Publishing a novel takes a year or longer sometimes. Many writers and authors become painfully aware of this, but they have no clue on the process of book cover and interior designing. Can you please describe the stages/time frame you took with creating the cover/designs for Hotdog people?
DM: I finished writing and illustrating Hot Dog People two days shy of two years. I started it on May 4th, 2017 and finished on May 2, 2019.
On May 4th I wrote what was the first version of the first story and looking back that version was rough. Yeah, it was funny and in essence, the same story that was published but the early version was written as a stream of consciousness because I wrote it down as it was happening. But that approach worked for me because I could recall details of a story later based on the notes to myself. Every night before I started writing I'd sit down and re-read a previous story. I'd clean it up a bit and get my mind set. Then I'd write for a bit. For a while, I'd hit writing a night or two a week. Some weeks I'd take off. There were a few months when work got crazy and I was traveling a lot and  I wouldn't write at all.
I feel like I cranked out all the art stuff—cover, illustrations, ketchup typography, haiku, etc. super fast. It was weird. I spent all this time writing. During writing, I REALLY wanted to start illustrating and designing. I kept telling myself "NOPE. DON'T START THAT, YET." So, I held off on the art side of things until the first draft was in editing. I started designing the book and sketched out a rough of the cover before calling my friend, David Kelly, to shoot it. Then I started the illustrations and in a little, under two months I had all the artwork created for the book. Then I didn't know what to do so I started tinkering with little things throughout the book.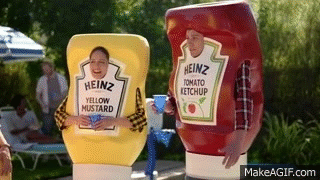 The interior illustrations and "I HATE KETCHUP FONT" photography by David Kelly were simply incredible. How did that idea come to fruition? Did your children inspire that as well?
DM: I'll answer these two questions together because the answers go hand-in-hand.
The illustrations started much like the chapters—as notes to me in a Google Doc. I had so many moments noted for illustrations. I HAD to cut the list down. I started critiquing the scenarios—can these scenarios be depicted on a page AND will the humor translate to drawn form? Some of the illustration concepts were really hard to cut but I had to, the page count was growing and I wanted to make sure that the best stuff went into the book.
 Everything in Hot Dog People is inspired by my kids. All the stories and conversations are 100% true…which is terrifying in a way. Paxton, Colton & Greyson loved that I was writing a book about them and I asked if they wanted to draw with me. In unison they yelled "YEAH!" So we would sit together after work and draw pictures for the book.
I  HATE ketchup. I find it disgusting. The very smell makes me gag. Ketchup is my kryptonite. However, my kids love it. And like all good parents, you make sacrifices for your kids to make them happy. I couldn't have a book about them and not use ketchup as a medium.
 I love typography and thought why not combine my hatred for ketchup with my love for type. I reached out to David again and told him the idea and we agreed to stink up his studio for a second time.
 I could pick your brain forever, but I'm sure there's a new kiddo situation requiring the tag team duo of Dan and Crystal. Thank you so much for your insight into Hotdog People and the designing process. It's only right to close with a quote you sighted in Hotdog People. I feel it's quintessentially what gave the writing and designing community another great author and designer.
"The creative adult is the child who survived after the world tried killing them, making them grown up. The creative adult is the child who survived the blandness of schooling, the unhelpful words of bad teachers, and the nay-saying ways of the world. The creative adult is in essence simply that, a child."-Julian F. Fleron
Dan Magdich, you are one of those few creative adults who survived, and I'm honored to have had this interview with you.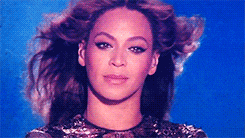 ---
Don't Forget to get your copy of Hotdog People and Other Bitesize Sacrifices Today at one of these great retailers!
---