BUY ON BOOK COVER ALONE?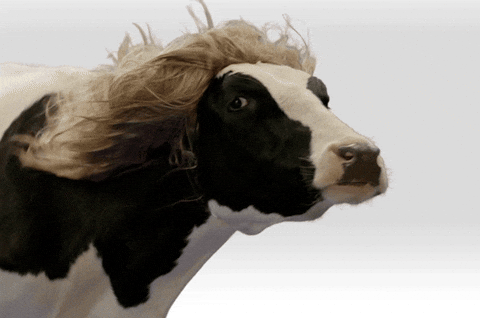 Hello September! Did y'all feel that breeze? No. It's a coming your way hopefully by the end of this month. If not, then you best go sit by a fan with a giant ice block. LOL.
We are going to start this month off right and get our first dose of HOT DAMN window shopping trip on a roll. 'Cause let's face it we are all a little broke in life and the number of books I want to buy ain't what's gonna happen when I skip on into the store. Forget your shoes, leave your wallets, and lets window shop Goodreads top 10 of September!
---
Remember the HOT DAMN objective!
 If a book cover (designer, publisher, and marketing team) had done its job correctly, then you would've picked up that book and turned it over to find out more. So let's have a bit of fun and do some window shopping with Cover Art alone.
---
RULES
No Blurbs, No Author Bias, Hands Down Picking a Book on Nothing but the Cover Art Alone.
---
My non-bias has just imploded on itself. I want this book because I know the author and read the HANDMAIDEN TALES. Let me scream, 'cause now I have to turn off everything I know and judge on the cover alone.
There are details to this cover, though understated still makes a visual impact. The signature outfit now in lime green, where the cape parts are the figure of a woman almost hugging the character in a strange way. Or perhaps holding the character back.
Like I said its understated. Either you get it or you don't, but it doesn't really give any other feel/mood of what to anticipate. I find it hard to even read Sci-fi from it. The cover is relying solely on the series out and Atwood's name. So, though I know this author, want this book bad myself, on the cover art alone I'm not tempted.
Sad to say this, but hard Pass.
Why Hello. Ya? Fantasy? Bromance?
Feels like some ultimate road trip with the devil and a fashion designing man. From what I saw when obtaining the imagery it is a multiple edition release. That said, I'm not deterred by this fact. I find the cover interesting. I'm not gravitating to it, but it's made me stop. I'd def want to flip it over to find out more but remember per rules I can't. I also have this anime vibe of sorts. Yes, I am a closet anime fan from my past days.
So yeah, this is gonna mysteriously drop into my window shopping tote to BUY.
HOT DAMN! Straight out the gold shop, I just ran away holding this cover's title and snake sculpture. Damn. This took some mighty fine time to detail the crap out of everything or set up the photography. Gorg! Plus, look at the tag line up top. Bound as one to Love. Honor. Or Burn.
Damn. Dark fantasy? I'm hoping it is.
All I know is some screwed up crap is gonna go down. The only question is do I want to ride this crazy train. Yep! I sure the hell do! HOT DAMN I'D BUY!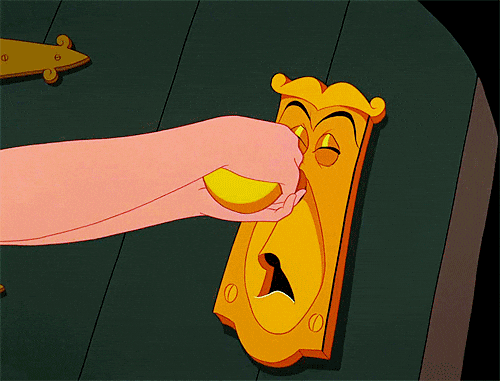 Don't y'all remember that doorknob on Alice in Wonderland who spoke? I get this feeling for some odd reason. Especially with all the keys hanging off the floral surrounding the title.
Even with this giving off some kind of old wallpaper vibe I'm captivated. The cover's not overly done, it makes me want to turn the knob to find out more, and the alteration of the font style is beautiful.
This is def a HOT DAMN BUY.
Was that crow about to attack them?
Holy Crap! This is like the way back modern version of when birds go nuts and attack.
Immediately, I have this Percy Jackson Lightning Thief appeal to me. I'm pinning this Middle Grade, but it could be lower YA. I rather enjoyed Percy Jackson and so did my kids. The cover art tells me there are high stakes, the name says something god-like, and the other characters say team building/group working to overcome.
This Cover does everything right and if I pegged the genre right, then its spot on to attract the intended readers. HOT DAMN I'D BUY for me and my kiddos.
So if you didn't see the big ass author name up top you best block it out of your perty mind now. I mean come on. The King is in da house. This is another turn off my damn author bias self, and focus on the cover art alone.
On the imagery alone, I get maybe this kid lives in a train. Does he know it? I'm not sure. It seems as if the window from his room has a different sky from the one outside. There's going to be some screwed up mental stuff happening here. What kind of institute keeps kids in a train.
I'm intrigued and on the fence. I want to read the blurb, but according to the rules, I can't. At the end of the time, I've spent trying to decide what's really a winning card for me is the contrast between the purple dark sky and the bright green interior. I can't rip my eyes from it. So def a HOT DAMN BUY!
So I have a few problems with this cover. The coat of arms/shield seems too dark to make the cover pop. How can snakes coil through a solid piece of metal/stone? The fire is just laid on top and there's no shading done under it to make it seem as if it belongs.
Why no highlights on the metal, stone, whatever material it is to help pop it from the already dark background.  I get the Fantasy genre, this is the 4th book, so everything is probably coming together for the final conclusion.
I wish there was more push and pull on the contrast. Instead, it falls flat. Pass.
 Here to stay here on the shelf.
This might be a two million-copy best-selling author, but this cover is gonna have two million stuck on the shelf. Seriously, I get so tired of a cover relying solely on the name of an author to sell it.
Do people buy because of the author? Yes. Doesn't mean the cover needs to take the back seat. I know, I know, this is normal for established authors, but hell, even the King had a better cover than this.
All I get from this is maybe a haunting? I dunno. Historical, disgruntled nanny. Perhaps, suspense, thriller? Still, the cover didn't do much. So Pass.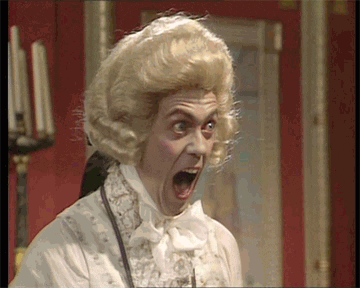 Hot Damn Diggity! Wow. Double Wow. This gives me every Dark Fantasy vibe, plus more. I mean it's like the female version of V FOR VENDETTA! Hell yeah. There's so much to love here. The rib cage bone background peeking from the sides, the main character (badass) dressed up wielding a sword, her mother freaking mask!
Love! This is book three. Well, book three just told me to go pick up book one and two to catch the hell up. This is hands down a HOT DAMN BUY!
 I'm torn here.
I get the vibe of the cover real quick of this man drowning or either about to drown. Something hardcore's about to happen here, and by mixing it with the night sky above it's also perhaps magical? I'm torn here 'cause I'm wondering what hard topics are going to be hit. Will this be more on the side of CHILDREN OF BLOOD AND BONE or is this more serious in nature.
The serious in nature is out of my comfort zone, the drowning in water is really out of my comfort zone for personal reasons, but this doesn't mean I wouldn't give it a chance.
I think this may leave a profound impression upon me. Yes, I'm terrified 'cause the drowning in water, but I'd try to overlook my fear, def Buy.
---
COVER SHOPPING RECAP!
So from the first top 10, I would walk away after any of my last-minute debates with these 7 on Cover alone.
---
FOR MY NEWBIE READERS, YOU MIGHT BE THINKING…
THIS IS CRAZY. WHO BUYS ON LOOKS ALONE?
Well, most of society, even those who claim to not be persuaded by this are in some small capacity. We buy clothes, food, movies, shows, products, etc. based on how it appears. How it is marketed. Imagery feeds the soul, the mind, and tantalizes its viewer. Creates desire, intrigue. Which is why getting the cover of a novel right is paramount for its author, genre, and readers.
---
What books would you buy on the cover alone?
Remember the rules! Tell me your picks below in the comments. 
Stay tuned and keep an eye out for the second edition of HOT DAMN LOOK AT THAT COVER in September! 
MOTHER COVER LOVER OUT!