Internal Reflections of August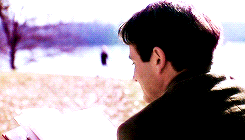 Blank
Oh crap. My internal reflections are like the black hole in space waiting to devour me. What happened in August? I sucked all of my brain juice out that's what. I wrote it into new material for blogs, painted it on my computer, and attempted to write it into a manuscript.
The Blank period.
Where you, the alive person are somehow temporarily morphed into a zombie. Sometimes it really sucks. Like when you need to remember something important or you put your phone down, get up, and lost the phone you just set down.
SMH. Thankfully it dinged. Found phone. Wait, didn't I have tea?
The Blank period, however, has presented wonderful times too. When I do Art I'm so blank to the whole world. I know the clock and what time I need to stop. Eating and drinking. What are those? My brain only responds to emergency can't-hold-the-pee-breaks-anymore. This blank time is like the best spa bath one can have. When I wake from the Blank period I'm refreshed, energized to tackle a new activity that's not creatively inclined.
Another blissful moment is when you go so blank you ended up doing nothing you planned. This works great when you have to clean the house or iron or fold clothes or do dishes or vacuum or talk first without mulling it over… I just went blank.
Oh look a blanket, I have an ARC (Advanced Reading Copy) to finish and review. 
The Blank Period.
We all have them, some more than others. They can be lovely, lonely, confusing; upsetting. A strange precursor to what you might be like as an old bitty.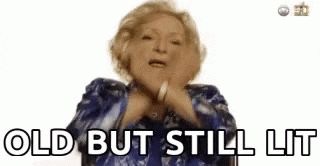 ---
August Special Recognition 
What an honor bestowed upon me. An award that is given by bloggers to show love onto another blogger. I'm honored to have shared my reasons as to why I started blogging, my tips to other bloggers, and those who inspire me. Check out my Blogger Recognition Award here.
---
The Mother Cover Lover Book & Cover Reflections of August
The month when little one's embark or return to school. When one's calendar suddenly fills with the unknowns, the secrets one must wait to share, and the readings you can't wait to devour. The itch for sweaters, down leaves, and cool breezes are nagging on my mind. Why don't we see if I hit my goal of one book a week goal this month, shall we?
3/5 Stars Cover Critique/ 3.5/5 Stars Book Review
The second of my TBR list of August was THE DATING CHARADE by Melissa Ferguson. I still completely adore the artistic cover of THE DATING CHARADE even if it doesn't reflect the true depth of the novel inside. This is one of those times I could ignore if it didn't match but I can't. Just like I couldn't ignore the blurb failed to prepare the reader for the deeper hardships covered within Melissa Ferguson's impeccable story. If you walk into this novel ready for those harder topics, then you will enjoy it hands down. I know I would've rated higher if I had been aware. Check out my critique to see if THE DATING CHARADE is up your alley here.
BOOK REVIEW RATING: 4.5/5 STARS
COVER REVIEW RATING: 5/5 STARS
My second ever 5-star cover rating and review of this month was the fabulous ANYONE BUT RICH. If I was single I'd date those letters in that chair. LOL. Just kidding. The cover was HOT DAMN on and the novel didn't let me down. Let those old wounds fester, those high school promises linger. It kinda reminded me of that movie that just came out in 2018 about the guys who played the game of tag throughout their youth and continued into adulthood. Check out my full review HERE.
DNF/ 2 STARS/ NO COVER CRITIQUE
I didn't post a review on THE MOTHER COVER LOVER for this little particle. Why? My first ever DNF (Did Not Finish). Authors don't want DNF's. Bloggers hate to even consider DNF's. DNF's for me are not done light-hearted. I made it a little way before I couldn't do it anymore and closed my read. That said, I still did my duty and gave a rating of 2 stars with an explanation of why I couldn't finish on Goodreads, which I will share on this post only.
DNF 20%. I was hoping to truly enjoy this book, however, the deeper side of mockery into the different religions, viewpoints, made it hard to connect to the characters.
I find myself very open to subjective reads, but this wasn't what I had interpreted from the blurb.
Thank you, Net Galley, for the ARC to review

TOP SECRET PROJECT
So I got to read an ARC of a novel coming out on special permission from the publisher for a design project. This certainly took a spot on my TBR list for August. My lips are sealed until it can be released and reviewed. So yeah, I wasn't being lazy.
Yes, I put this in to drive you nuts. LMAO!
YAY! I made my goal of a book a week, even if I did DNF one. It just made a book for next month hit my Currently Reading section faster. 
---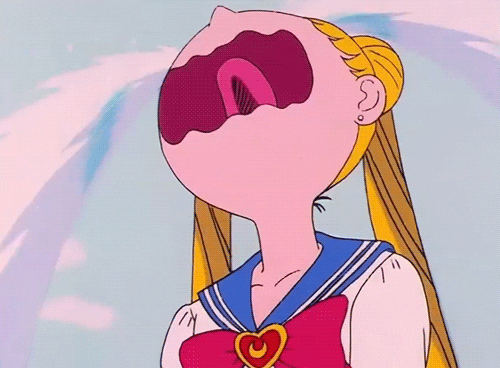 Sadly, I had no author supporting/cover reveals this month.
---
HOT DAMN LOOK AT THAT COVER/ BUY ON BOOK COVER ALONE SERIES
I did, however, start the HOT DAMN SERIES like a crazy woman. I jumped off the cliff without a second thought and gave this mad blogging idea a try.
The first-ever HOT DAMN LOOK AT THAT COVER/ BUY ON BOOK COVER ALONE? series.  I really zapped some brain juice here trying to come up with a fun version of how to view cover art. The objective: to go window shopping on the top covers to see if the designers, publishers, and marketing teams had done their job correctly. This of course means you would've picked up that book and turned it over to find out more.
The Rules: No Blurbs, No Author Bias, Hands Down Picking a Book on Nothing but the Cover Art Alone.  Check out my first HOT DAMN window-shopping trip to see what 5 book covers made it in my imaginary bag HERE!
I upped my game with my posts with the second edition of HOT DAMN LOOK AT THAT COVER/ BUY ON BOOK COVER ALONE?. I had a lot of fun with this post. There were decapitated lovers, some Amityville horror, sex in the city vibes, and the swoosh of all the panties in the bookstore hitting the floor.  I walked away with another 5 this window-shopping excursion. Check out why the panties hit the floor and which 5 I picked HERE!
In this edition of HOT DAMN, I switched gears over to the ABA (American Booksellers Association). In this particular post, I reviewed the first top 10 and walked away virtually broke. The ABA has got some major taste in covers, though I know they include the blurbs too. HA. Check out why I went imaginary broke and why I picked 7 HERE.
This was the last edition of HOT DAMN for the month of August. I finished up the last 11-20 on the top picks from the ABA. I ended up window shopping and picking out 5 of these bad boys. One in particular made me want to run right out of the bookstore with a shoe in hand. Check out which one made me girly scream in terror and say "Don't do it" HERE.
---
August, you made me go blank too many times. I'm salivating at a special Author Interview post coming up in September, what gorgeous covers await my next HOT DAMN series, and of course, my TBR'S (To be read). Hopefully, I can support another author and celebrate their cover reveal. Posts will tell. My brain juice battery is running on fumes and the pillow holding me up is calling my name. Until next time my darlings.