It's that day again! Welcome back my stragglers to…
BUY A BOOK ON COVER ALONE!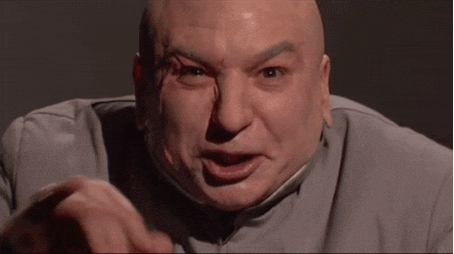 So for those of you just tuning in we switched gears this week from Goodreads top 200 to the American Booksellers Association (ABA) August 2019 Indie Next Great Reads.
---
WHAT IS THE ABA YOU MIGHT SAY?
Take a gander at my last blog post, ABA HOT DAMN LOOK AT THAT COVER- AUGUST 3RD EDITION for the wonderful mission statement I selected from the ABA's website. In this previous post, we also covered the American Booksellers Association and their top TEN picks for August.
On this glorious hump day, we will round out the last HOT DAMN post for August and review the next 11-20 top picks!
---
REMEMBER THE HOT DAMN OBJECTIVE
 If a book cover (designer, publisher, and marketing team) had done its job correctly, then you would've picked up that book and turned it over to find out more. So let's have a bit of fun and do some window shopping.
---
RULES
No Blurbs, No Author Bias, Hands Down Picking a Book on Nothing but the Cover Art Alone.
---
So this cover can trick your eye a bit. The pink-peach overlay almost makes it seems that this is a profile view of the face. Now ignore the overlay and focus on the image only. It's obviously a black and white facial photo staring us dead on.
I like the coloration, the way the cover tricks your eye really bothers me though. I'm sure some can overlook it, but I'm not a huge fan.
I think the title uses the dark, empty, space to the side of the figure great and where the author name is placed is also right on. I do wish it was in black coloration rather than white to stand out more.
Overall, it's a solid cover. It's just not singing to me.
So I'd Pass.
All of us at home are screaming don't do it. Don't open the door! (stabbing music ensues)
Sweet Baby… cough cough. (Eye's growing wide) Hot Damn. This cover is amazing. Suspense, thriller, someone's getting a meet the end of their character life.
Oh, the gold-yellow. Take a look at that eye!!! Even the title is slipping past the door this person is peeking out of.
Ekkkkkk! This is def a HOT DAMN I'D BUY in an instant.
Doesn't this scream 80's?
I keep waiting for the T.V. screen to zoom out and then start to see people in jazzercise attire.
This has to be set in a specific time. Other than that one fact I have no other clue what this is about. I do like how they inverted the wordage and made it more translucent.
Still, against some of the other covers, I'd bypass this novel.
This is an unfortunate pass.
Surprisingly, I like this cover.
It's not flashy or loud or artistic or moody like so many I have given the thumbs up before. I like this cover 'cause it pins the time, the genre, and I understand so much from the front of this book.
Now, I ain't saying everyone needs to do this, but for this genre, which I'm assuming is a crime, it works.
The black and white photo, the tag lines, the way the title frames it all, and then the little pistol at the bottom.
I feel like going back in time or into the game of CLUE. I'm highly considering this buy, but I'm not sold yet. I need to see at the end of my window-shopping trip.
It's hard not to get a few repeaters when you switch gears from Goodreads to the ABA. I think it's a good sign some covers pop up on both. The readers and the Booksellers have both come to an unexpected agreement.
Check out my full Hot Damn rave about this cover on HOT DAMN LOOK AT THAT COVER-AUGUST 2ND EDITION.
This was an easy HOT DAMN BUY!
Holy crap Batman! Look at that cover!! If anything screamed mythology and history, I don't know what does.
I can't get over the art deco feel with the tribal Aztec carvings. (I'm so guessing on the time period for the historical carvings.) It screams everything from a long time ago. How the stars were important and looked to for signs from the Gods.
There's even a depiction from someone from that time. Is this the main character? Will this be set now, and transport us back to then?
Oh, I really love this cover.
HOT  DAMN I'D BUY!
 Yes! I saw this cover a while ago this month, and I'm thrilled it made the ABA's list.
Not many authors would be okay to go this abstract with the title. Some might view this as thorny trees, others might first see cut up colored blocks.
I see thorny trees, especially with the title. Either way no matter how you see it the artistic nature of this cover sets the tone. The title confirms the deathly adventure we are about to embark on.
The coloration of this novel grabs me. Just like the freaking awesome name.
Def HOT DAMN I'D BUY!
This feels straight out of a scientific handbook.  I'm really not sure what's trying to be conveyed. There's no mood other than perhaps science, the name screams science.
Perhaps a family of scientists with problems?
I wish there was something more here to figure out the genre or mood. This is def a novel you have to read the blurb, and since per the rules I can't, I'd have to pass.
Sorry scientific book. I love Science type of literature. This is a bummer.
Someone give me their damn shoe! There's a damn spider on this cover! OH HELL NO!!! I'm running down the aisle to find another book section. LOL.
On a serious note, the subject matter is so quirky I read humor. Maybe even set in a different time given the old photo. So a historical? I keep having this movie pop in my mind. Like this is one of the kids from THE SANDLOT. Remember that kid that tricked the lifeguard in the pool so he could kiss her.
I keep seeing this as that kid. I'm intrigued minus the spider. Ew. The spider.
I'm not sure. The spider gives me the creepies, but I keep wanting to find out more. This is an Ewwww, I Can't Believe I'm Buying a book with a Spider on a kids face.
I like this cover. I'm not sure what genre it falls into though. I want to say YA, 'cause the type of font, the artistic style, but I also hesitate from YA.  Why is this bird carrying cherries? The term Swallow can mean anything from love or being successful or even freedom.
I'm totally unsure about the genre. Again this is I need to read the blurb to know more. On cover alone, per the rules, I would add this to my pile.
I'm interested, but I'm not in love against some of the other cover's I'd seen.
So I'd pass this time. Sorry Swallows.
---
COVER SHOPPING RECAP!
So from the first top 10, I would walk away after any of my last-minute debates with these 5 on Cover alone.
---
FOR MY NEWBIE READERS, YOU MIGHT BE THINKING…
THIS IS CRAZY. WHO BUYS ON LOOKS ALONE?
Well, most of society, even those who claim to not be persuaded by this are in some small capacity. We buy clothes, food, movies, shows, products, etc. based on how it appears. How it is marketed. Imagery feeds the soul, the mind, and tantalizes its viewer. Creates desire, intrigue. Which is why getting the cover of a novel right is paramount for its author, genre, and readers.
---
WHAT ABOUT YOU?
Which books would you pick up and HOT DAMN BUY on impulse with imagery alone? Tell me your feels below in the comments.
That will wrap up

HOT DAMN LOOK AT THAT COVER

for the month of August. We barely touched on the Goodreads top 200, but I'm glad we were able to switch it up and include the ABA's top pics too.
Stay tuned and be ready for the next edition of HOT DAMN LOOK AT THAT COVER coming in September.
MOTHER COVER LOVER OUT!