Welcome back everyone to…
BUY A BOOK ON COVER ALONE!
So we are switching gears from Goodreads top 200 this week, and are going to look at the American Booksellers Association (ABA) August 2019 Indie Next Great Reads.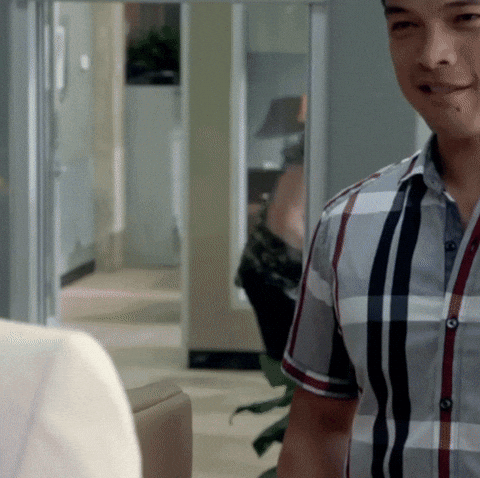 ---
What is the ABA you might say?
Let's take a gander at the ABA's statement from their website.
---
Founded in 1900, the American Booksellers Association is a national not-for-profit trade organization that works to help independently owned bookstores grow and succeed. ABA's core members are key participants in their communities' local economy and culture, and to assist them ABA provides education, information dissemination, business products, and services; creates relevant programs; and engages in public policy, industry, and local first advocacy. The Association actively supports and defends free speech and the First Amendment rights of all Americans. A volunteer board of 11 booksellers governs the Association. ABA is headquartered in White Plains, NY.
---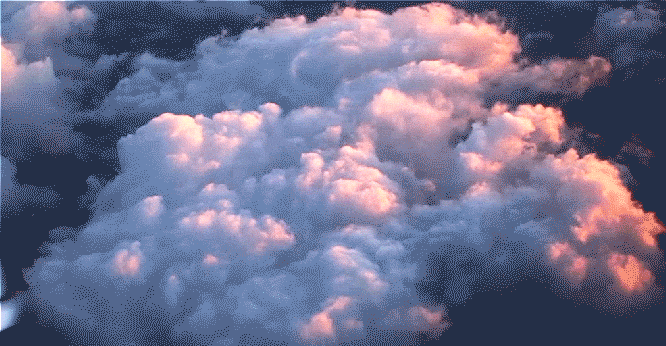 Can i just say I adore this so much! There's nothing like independently owned bookstores and the passion they bring to the community.
---
RECAP HOT DAMN OBJECTIVE
 If a book cover (designer, publisher, and marketing team) had done its job correctly, then you would've picked up that book and turned it over to find out more. So let's have a bit of fun and do some window shopping.
---
RULES
No Blurbs, No Author Bias, Hands Down Picking a Book on Nothing but the Cover Art Alone.
---
 ABA'S #1 Pick. What a retro throwback. I'm trying to not have bias here 'cause I know the Author (not personally of course) and the previous novel mentioned on this cover. Who wouldn't?
That said I am drawn to the cover. Why? I'm sorry did you miss the big square of red? It's like a distress signal among the sea of covers in a book store. Again the bright color theme I've noted on my past two blog posts of HOT DAMN.
The two figures and their shadows mingling gives me the vibe of the Lost Boys or even stretch it a bit to Greaser style. I can't overlook the beauty of this Retro style. So this is a HOT DAMN I'D BUY.
 Hot Damn. I love artistic covers, and this one doesn't disappoint. The green pop with the purple and black. There's so much going on here making me want to find out more.
This cover makes me want to pick it up to figure out how the imagery ties in together. It reads Sci-Fi, Fantasy, there's a city too, so is it after something awful happens. Remember I haven't read the book blurb, but usually crows can signify something bad. Death maybe?
I want to know more, so yes, I'd Buy this book!
Do you smell what I smell? That's a mystery, suspense right there. Oh some neighbor is doing something they shouldn't and the others are watching from their windows.
Seriously this brings the vibe of the movie the Burbs to me with Tom Hanks. I wonder who's gonna be digging up bones in there backyard. A killer in the basement? Or is someone just being naughty naughty.
So many questions this cover has stirred inside and I really want to read the blurb, but I won't cheat. Rules are Rules.
So Hell yeah, I'd add this buy to my already growing stash.
So I know a certain Author who has this thing with bottle caps and bright colors. I would have to stop and add this to my pile immediately, read it first, and then mail it to her.
Like wow. It screams contemporary. I'm leaning more fiction given theirs no people canoodling on the cover.
Gorg. It makes me want to eat and put it in my kitchen.
It's almost not even a book cover and a piece of art you'd see for sale. I'm in love with the direction of this cover I don't care what's inside.
This is an easy HOT DAMN I'D BUY!
Oh look at that Kiddos!
We covered this cover already in the Goodreads top 10 HOT DAMN LOOK AT THAT COVER- AUGUST EDITION 1. So the ABA has also picked up this baby too.
I won't regurgitate what I've already said on this cover. You can read that here.
I will say again on cover  this was a HOT DAMN I'D BUY!
I am just floored.
I have no clue other than it's a contemporary for sure, and the freaking design screams Picasso to me. OMG. The meandering line drawings that morph into the words 'a novel'.
Wow.
So smart. Design resembles a great master art piece, the coloring stands out against anything on the market. It's bright even for me, but it doesn't turn me off. Doesn't the drawing even read Turbulent?
HOT DAMN I'D BUY!
Here we go again! I covered this cover already in the Goodreads top 20. So the ABA is def picking some unanimous winners here.
This novel, however, I didn't end up picking in my first review the cover. You can read all about it here in HOT DAMN LOOK AT THAT COVER- AUGUST EDITION 1.
That said I had people tell me it was the best read they've had this year. Since I can't read the blurb and have to pick on cover alone for this window shopping trip I'd still have to pass.
Outside of my window shopping trip for this round of HOT DAMN, I would def be intrigued to read the blurb to find out more.
 What in the hell did I just stumble upon?
Those bright colors, damn that glittery dress. The glittery words. The bright colors are wielded so on point here, and the title pops out at every slant.
HOT DAMN! I got romance. I contemporary. It feels like an older viewpoint possibly. Again, I love the illustrated characters. It's so damn good.
There's some hot wedding party mess about to go down, 'cause we all know what happens when the wedding party gets real. I have no doubt this novel would make me laugh, cry, and enjoy every second.
This is an easy HOT DAMN I'D BUY!
I don't know what to do! These ABA picks are so astounding I'm imaginary going broke.
This is more than a novel. It's ART. I didn't even look at the title or the author's name. I'm captivated by the artwork.
The deep blues, purples, with splashes of oranges. I know another Author would would probably be in love with this color combination.
While I love the context of this cover, I have to say this is what happens when art takes precedence over the title. It's not a bad thing, but art should highlight the title, not make me look through it. If the coloration of the sky broke in the right spaces the title could've taken more spotlight.
I'm also confused about what the books about. I think it's depicting a dessert. So does this mean a cowboy western? I really love the art side of the cover, but in the end I'm conflicted in the message and genre. So I'd have to pass unfortunately.
This is so damn smart.  I bet so many people are going to stare at this cover to figure out what the hell is going on.
Something's not quite right. Ah! The picture is flipped upside down. Those little legs aren't really sticking out of the water, the lady is diving in. This flip made the viewer pause, stimulated intrigue, and Chances Are (pun intended) you picked it up to find out more.
Such a smart little mind game.
Chances are in a normal book shopping trip, I'd flip the book over to read the blurb. Since I can't for this window shopping experience, I would sadly have to pass.
I'm just not sure what to even expect. Chances are it might make me wonder. LOL
---
COVER SHOPPING RECAP!
So from the first top 10, I would walk away after any of my last minute debates with these 7 on Cover alone.
I would be crazy broke, but I have to say the ABA have picked some HOT DAMN covers.
---
For my newbie readers, you might be thinking…
THIS IS CRAZY. WHO BUYS ON LOOKS ALONE?
Well, most of society, even those who claim to not be persuaded by this are in some small capacity. We buy clothes, food, movies, shows, products, ect. based on how it appears. How it is marketed. Imagery feeds the soul, the mind, and tantalizes its viewer. Creates desire, intrigue. Which is why getting the cover of a novel right is paramount for its author, genre, and readers.
---
WHAT ABOUT YOU?
Which books would you pick up and HOT DAMN BUY on impulse with imagery alone? Tell me your feels below in the comments.
I

F YOU ENJOYED THE 3rd EDITION OF HOT DAMN LOOK AT THAT COVER ABA TOP TWENTY, THEN REMEMBER TO FOLLOW MY BLOG FOR THE 4th EDITION POSTING SOON THIS WEEK!
MOTHER COVER LOVER OUT!