From USA Today bestselling author Penelope Bloom comes the first novel in the romantic, sexy, and hilarious Anyone But… series.
Seven years ago, my best friends and I made a promise: No matter what, we would never date one of the King brothers. Even if they grew up to become megafamous, gorgeous, heart-stopping billionaires. Even if they crawled on their knees and begged for forgiveness.
But guess who just flew back into our lives in a private jet? And guess who just showed up to my job on my first day? Richard. King. Fortunately, it takes two seconds for Richard to reveal he hasn't changed. Conceited. Cocky. Rude. Unfortunately, he's also the kind of gorgeous that's borderline offensive—with a jawline to make statues self-conscious and a grin that short-circuits my brain.
He's spent years taking what he wants. I doubt he's hungry for anything else—except me, apparently. There's no way I'll let him maneuver his way back into my life. My friends would never forgive me. I would never forgive me. But did I mention his jawline?
---
Book Review Rating: 4.5/5 stars
Cover Review Rating: 5/5 stars
---
Time to Judge that Cover!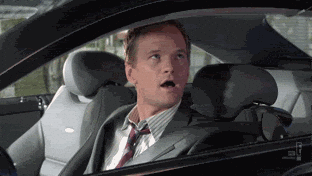 ---
Cover Critique
I have never wanted to make a pass at name so much!
"Why hello Rich? You look so uh…" (vertical, taut, a force of inconceivable power). "I like the way you wear that yellowish gold. Want to get dinner? Drinks?" Oh hell, he's not even looking at me. Can he hear me? I wrote my number on a napkin and slid it over. "Give me a call sometime." I started to sashay away and realized Rich didn't pick up the napkin. Dammit. He had no hands. I should've tucked in into his 'H'.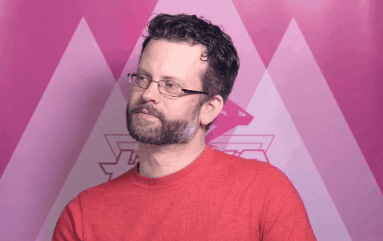 LOL. Okay, I'm so kidding here, but doesn't it just give off that vibe. The word is the man and he is sitting there. Perhaps, a touch broody, but the intensity of the san serif font has such unbelievable power. Don't you want to get close to that studded leather to feel those press into your thigh?
Pure Genius.
It screams adult without getting uncomfortable, yet it's the main focus. You read it as elevated, wealthy. The style of the chair re-enforces this, and the spotlight is dead center. It's like the best of both worlds. Title is the focus, title is one of the MC's, title sets the tone, and carries us straight to the author's name. The best of all this mood captures the entirety of the novel!
MOTHER COVER LOVER FREAKING THANK YOU!
There is no fault I can find, nothing to detract a buyer. In fact, I think this would attract a wide range of readers due to how they handled the sexual mood in a modern context rather than someone groping or giving the come have me gaze. The cover is understated, yet powerful. Can I say POWERFUL one more time? These few letters have never looked so damn sexy.
I WANT THIS COVER IN A FRAME IT'S THAT DAMN GOOD.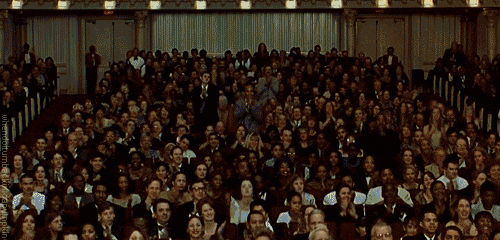 Second-ever 5/5 stars Cover Critique!
Book Cover Design by Caroline Teagle Johnson
Check Caroline Teagle Johnson out on Instagram or Reedsy
---
Book Review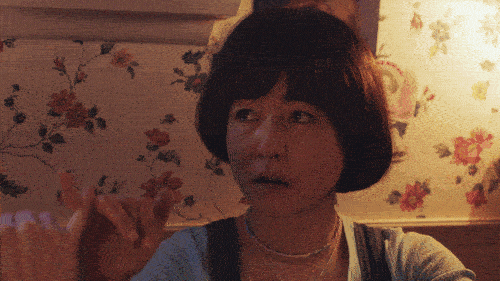 Seven years ago, my best friends and I made a promise…
OMG. Haven't we all had this moment at some point in our youth? Whether you're a boy or girl, there was some kind of pact/promise/deal made. Only those lasted the majority of a few months/a year/ or just during school. The way Penelope Bloom has twisted this promise carrying into adulthood is fantastic. Let those old wounds fester.
It kinda reminds me of that movie that just came out in 2018 about the guys who played the game of tag throughout their youth and continued into adulthood. The difference, of course, is Kira, Miranda, and Iris made this pact not to ever date the King brothers again. Even some of the personalities from the movie TAG to the MC's/sub-characters have certain comparable characteristics.
I enjoyed the movie TAG, so you might guess I loved ANYONE BUT RICH. Which is a MOTHER COVER LOVER HELL YEAH. Penelope Bloom didn't disappoint. Her story was well crafted, a flow to her writing style, the situations weren't always predictable, even if we know it ended in  HEA. I enjoyed the darker sense of humor Iris and Cade gave throughout the novel. Kindred spirits. I'm a dark sense of humor type of person myself. LOL.
If you enjoy touches of Rom-Com's this is a book to check out. Though it isn't designated a Rom-Com, the story/humor has certain elements that can satisfy Rom-Com readers needs. Plus, the nice steamy romance moments are the crushed Oreos on top of ice cream. I think the angst between Rich and Kira, the promise with her friends, and the history of how royally he screwed up back then keeps tugging the reader along at a great pace.
No spoilers here, though I did wish the event that caused so much unrest for the storyline was explained a tad more to the beginning, rather than eluding to it. It was given about 41% way through the novel. So it wasn't dragged out too much.
Overall, ANYONE BUT RICH by Penelope Bloom was an easy quick read, with steam, hilarious antics, and another great spin on how a rich guy finds his hometown love once again. I've rated it 4.5/5 stars!
I received an ARC of ANYONE BUT RICH by Penelope Bloom in exchange for an honest review. This does not affect my opinion of the book or the content of the review.
Let's be honest here. If it was great or sucked I have no problem writing it out.
---
Penelope Bloom is a USA Today, Amazon, and Washington Post bestselling author whose books have been translated into seven languages. Her popular romances include His Banana, Her Cherry, Savage, and Punished. Her writing career started when she left her job as a high school teacher to pursue her dream. She loves taking her imagination for a spin and writing romances she'd want to live. She likes a man with a mind as dirty as sin and a heart of gold he keeps hidden away. Her favorite things include getting to wear socks all day—pants optional—and being a positive example for her girls. Showing her daughters that no dream is too big, no matter what anyone tells them, is worth all the late nights, doubts, and fears that come with being a writer. Stay connected! For giveaways, goodies, updates, and extras, join the mailing list at https://landing.mailerlite.com/webforms/landing/a0y7m1. Follow her on Facebook at PenelopeBloomRomance, and check out her website at www.penelope-bloom.com.
---
Don't forget to check out Penelope Bloom Author website!
Penelope Bloom Official Author Website