Buy a book on the cover alone?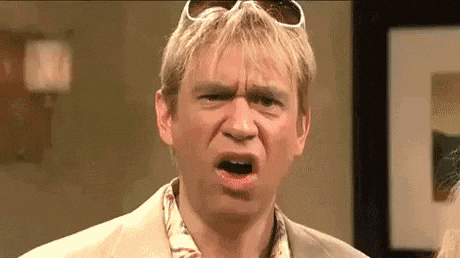 HA! That sounds a bit ludicrous, doesn't it?
However, if a book cover (designer, publisher, and marketing team) had done its job correctly, then you would've picked up that book and turned it over to find out more. So let's have a bit of fun and do some window shopping with the top 200 rated publishing books of August on Goodreads using the Cover Art alone.
---
RULES
No Blurbs, No Bias, Hands Down Picking a Book on Nothing but the Cover Art Alone.
---
Now, I can't cover 200 on this post alone! So I'm going to break these beauties up into mini window shopping trips over the month, 'cause a normal sane person doesn't just go to the book store once a month?! So make sure to follow The Mother Cover Lover Blog and don't miss an edition of…
---
Number 1 on the top 200 list on Goodreads. I'd walk past this book so fast that it might spin on the pedestal it's displayed on. Yes, its a fiftieth anniversary edition, which probably implies its some kind of well known book, I should know this author. Sadly, I sure as hell don't know who it is or what its about.
Yes, I could read the blurb, but remember I'm supposed to be buying on cover alone.
Sigh… Pass.
Oh, another key hole book.
I get nothing from this cover other than something or someone's locked up. I'm getting probably a mystery or thriller vibe or a very bad turn of events. I love darker toned books, but man this cover feels so bland. Sorry, I had to say that.
I do love the placement and font used for the title, the author name is hard to read and the color hurts my eyes. This author is something important given how large her name is, but again the cover is not making me want to go any further. So Pass.
HOT DAMN, HOT DAMN, HOT DAMN!
I just peddled by the first two books straight to this gem. LOOK AT THE BRIGHT COLORS!!!!! This cover sucked me in from the get go, made me pick it up, and open the pages.
So smart, the intense blue. I think people underestimate how much power a bright color can drive a sale. This had me in zero seconds, rub all over it, and cram it in my face. HOT DAMN, I'D BUY IN A HEARTBEAT!
What you did not see is more like it.
I get the falling plate, the dark mood, the red font. Yes, yes, it all plays well, but it doesn't pop/draw you in.
I somehow envision a pissed waiter tossing a plate at a bunch of patrons or workers he/she is fuming with. Or perhaps a house wife done with her non-existent life.  Murder. The tag says it's brilliant, and breathless, to the last shocking page.
Wish the cover did the same. I'm intrigued, but I'd probably not buy.
Why hello????
I just added you to my book pile. Now this gives me the page turning need. So much tempts me here. The font says fantasy, the background gives me some kind of dark little mermaid theme.
Some might say it's a bit over designed, but nope. I won't say that at all. I think its perfection, and I want to dive in to start reading right away.
HOT DAMN, HOT DAMN, HOT DAMN, I'D BUY!
Give me this palm, a butterfly, a tiny little figure, and creepy writing any day. I'd probably put my hand on it to see if it would match.
Gorg! The design, the aesthetics, the minimal coloring. This cover not only reflects the tone of the novels name, but brings me straight into some kind of butterfly effect realm.
I want to peek inside just from this cover alone.
HOT DAMN, HOT DAMN, I'M SCARED TO READ, BUT HELL YEAH I'D BUY.
I have no clue, but on color alone I'm down.
The teal and orange are on a roll this month. This is a darker sky teal blue, but that orange. Grab me by the face and make me look closer.
This has a throw back feel to The Martian, but def in a historical context. War, England, maybe from the World War time frame? On looks alone this beauty would join me in my TBR book pile. It's beautiful, understated, yet eye-catching.
HOT DAMN, I'D BUY!
There's a ton of things I like about this cover.
I like that it's looking through a prism, the half face does make me look, the author is known given it takes the spot of the title, and the title is bright yellow.
After that I'm done. I just walked past. The coloring is dull/worn. Perhaps that's an ode to the story inside. I'd rather not think that since an author's hard work is never dull or worn out.
I'm intrigued, but per rules I can't read the blurb. So I'd walk away without this darling. Pass
This book has so much going for it.
The title pops against the blue, the designer playfully used the figure for the "I", and it has a great transition of shading below to pop the title and wordage below.
I'm intrigued. I'm not in love, but I'm def intrigued to give this one the benefit of the doubt. This is one of those moments where I think its def out of the genre's I love, but I'd pick it up to try it out. Suspense/mystery maybe?
It's not a HOT DAMN, for me. More of an I'M GONNA SEE. In the end, I would contemplate the buy.
This cover doesn't pop like some of the others I LOVED, but this cover gets the mood right. Can you smell an historical romance happening here?
I have this feeling of a deeper meaning, there's going to be some trouble that will make me ugly cry. I might need to have a glass of wine while I snuggle in for a good snot fest in a closet by myself.
This Cover gives so much feels, the title, and author name stand out with just the right balance. I'd sneak this into my pile. Like I can't believe I'm buying a book to make me cry.
So I give this a sniffling HOT DAMN, I'D BUY.
---
RECAP!
So from the first top 10, I would walk away after any of my last minute debates with these 5 on Cover alone.
Now some of you may be like this is crazy. Who buys on looks alone?
Well, most of society, even those who claim to not be persuaded by this are in some small capacity. We buy clothes, food, movies, shows, products, ect. based on how it appears. How it is marketed. Imagery feeds the soul, the mind, and tantalizes its viewer. Creates desire, intrigue. Which is why getting the cover of a novel right is paramount for its author, genre, and readers.
Alas, this is only my fair opinion and tastes.
What about you?
Which books would you pick up and HOT DAMN BUY on impulse of imagery alone? Tell me your feels below in the comments.
If you enjoyed the 1st edition of

HOT DAMN LOOK AT THAT COVER

,

then remember to follow my blog for the 2nd edition posting soon this week!
Mother Cover Lover Out!