Just when you think you've met your match . . . the charade begins.
Cassie Everson is an expert at escaping bad first dates. And, after years of meeting, greeting, and running from the men who try to woo her, Cassie is almost ready to retire her hopes for a husband—and children—altogether.
But fate has other plans, and Cassie's online dating profile catches the eye of firefighter Jett Bentley. In Jett's memory, Cassie Everson is the unreachable girl-of-legend from their high school days. Nervously, he messages her, setting off a chain of events that forces a reluctant Cassie back into the dating game.
No one is more surprised than Cassie when her first date with Jett is a knockout. But when they both go home and find three children dropped in their laps—each—they independently decide to do the right and mature thing: hide the kids from each other while sorting it all out. What could go wrong?
Melissa Ferguson's hilarious and warmhearted debut reminds us that love can come in very small packages—and that sometimes our best-laid plans aren't nearly as rewarding and fun as the surprises that come our way.
---
BOOK REVIEW RATING: 3.5/5 STARS
COVER REVIEW RATING: 3/5 STARS
---
TIME TO JUDGE THAT COVER!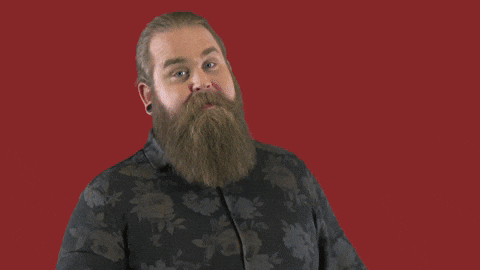 ---
COVER CRITIQUE
How does this cover read? Eh… first impression for me said fun, light hearted, perhaps rom com?, Oh yes.
It even has a youthful almost playful essence with the font, which i like, like, like, like, like! Can I go on? The hue variations of the hearts make it pop/ scream romance. The matches up top in heart flames is like a double down for any possible heat existing inside the pages. Even the tone of the background in that muddied blueish-green helps the red play out even more. Oh, yes, and the author name has been included on the wood portion of the match stick.
YES!
I have no complaints on the look, feel, and design of this cover. Well, that is if it was a light hearted, romance novel with comedy that I could bust my gut laughing and enjoy. This is where I think whatever notes were sent to the designer probably had the following: This is a romance that has hilarious bits that tugs on the hearts of its readers as the main characters try to find their way to each other, while trying to hide the children dropped in there lives.
It's pretty much what the blurb above stated. That's what the cover reads to me hands down, however, the heaviness/depth of the situation surrounding why the children end up with these two main characters isn't reflected at all.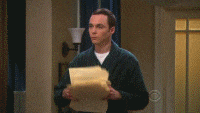 So I think the question goes, does it need to be?
Mood is important. Thus being able to capture the mood overall is essentially the key to drawing in the right readers. This cover roamed from the light hearted romance section, where I wished it contained a bit more of the heavy emotions that played within since they were so dominant. Don't get me wrong. Heavy emotions/hardships happen in all romances and aren't shown on the cover, but when that over powers the romance/comedy portions, this is where the misunderstanding occurs.
I love this artistic cover and whoever designed it. I wanted to give this cover a higher rating since I loved it so much. I even thought I'd be like 5 star from the get go, but since the story line really dove into the hard situations on both sides, the story took more focus there, which overshadowed the romance/comedy aspect. Therefore I had to give it a lower score. Which I hate! 
Because I LOVE the artistic interpretation of this cover given the blurb! If I could give a 5/5 for interpretation from the blurb alone I would.
The Cover Designer isn't mention in the ARC I received. Even though I did have to score low due to how it relates to the story inside, I feel the Designer is super talented, and if this story did just what the blurb said then it would've been, hands down, no complaining 5 stars.
---
BOOK REVIEW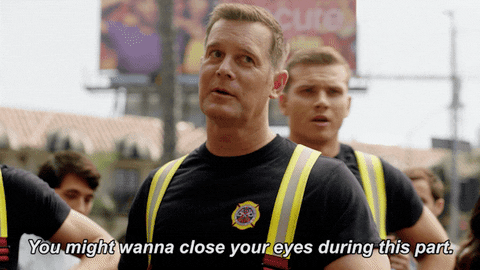 So first off, I went into this book expecting romance, some comedy, and again a light hearted read. The cover not only re-enforced those feelings, but so did the descriptive blurb. It starts out just as I anticipated and right off the bat I'm sucked into the main character's, Cassie's, plight of dating gone wrong. I'm rooting for her to find her one and only. I'm also cheering for Jet to successfully convince her to date him, and how he comes about accomplishing it with the help of her best friend.
Not to mention

Melissa Ferguson

can write darn skippy well!
From here though the story takes a turn, the romance and light feelings take the back seat to a depth of realness I wasn't prepared for. DCS. Foster care. Abandoment feelings. Not like I can't handle a novel with these kind of heavy hitting subjects, I was simply surprised at the direction that happened and where it stayed. It played with my heart, and the bits of comedy that were there, I found hard to laugh given the situation of why they were even occurring.
These emotions, though, didn't dissuade me from continuing on. In fact, I was attached to wanting to know what happened, to see how the HEA happened in the end for the main characters and the children that dropped into their worlds.
Was I upset it wasn't as romantic or light/rom com I believed it to be at first?
Honestly, yes and no. I love a good rom com/light novels, but the reality is not every romance is funny without the hardships that occur. Whether its one or two or three or in this case, six little angels. That's life. Melissa Ferguson gave us that and I respect her for taking the risks of diving into such hardcore subjects. There's a risk in presenting a novel like she did, and mad love for it.
I rated THE DATING CHARADE 3.5, not because of the author (its a gorgeous debut), or the story line, but more because I went in with the mindset this was a clean romance with comedy infused. I just wished the blurb hinted more at the of depth the situations awaiting to prepare myself for it.
Abso-freaking-lutely. Her writing, voice, plotting, and characterization are impeccable.
I received an ARC of THE DATING CHARADE in exchange for an honest review. This does not affect my opinion of the book or the content of the review.
Let's be honest here. If it was great or sucked I have no problem writing it out.
---
Melissa Ferguson lives in Bristol, Tennessee, where she is an assistant professor at King University and pens books that make her laugh and grow. She used to have hobbies like running and backpacking the Appalachian Trail outside her door. Now she and her husband are outnumbered, and her hobbies include diaper changes, chasing toddlers in parking lots, and admiring the Appalachian Trail out her minivan window while singing "Winnie the Pooh." She survives by Jesus, rom coms, and roughly two espresso shots a day. The Dating Charade is her debut novel.
---
Melissa Ferguson Official Author Website