Internal Reflections of July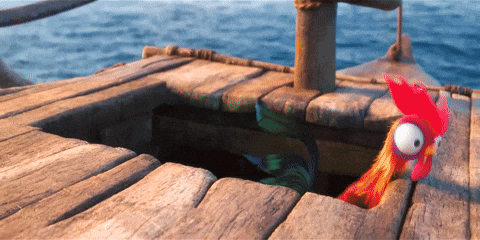 Stuck.
Like I stepped in gum, that pile of crap in the grass, or somehow I've sunk into the unforgiving after winter mud. That was me so many months, no perhaps a year or two ago trying to discover my path in this crazy world.
Is it strange we go through so many different paths in life to feel as if you are finally finding the right one for you? It only took me 34 years. WTFreak?! 34 years… wow. So that's strange to say. Perhaps whoever is reading this found their destiny quicker than I, or perhaps, they are still trying to find it.
Or perhaps we are all still finding it?
I used to think in my naivety that you should know your path and stick to it in life. That's what's beaten into you when you go get that fancy degree, but as many find out their path winds, twists, and curves them somewhere else. Sometimes they get stuck as I did. Sometimes they fly into the eternal beauty of the clouds with gods at their fingertips. Sometimes they are lost in a labyrinth of hesitations and ridicule.
There's no absolute way to find your path in life, the journey may quite frankly suck. It's when you get there, when you can reflect, you realize how each step was necessary. How it's molded you into the perfect, dynamic personality filled with creativity and passion one will need to pull off this next stage in life.
The challenges still exist, and yes, you will most likely still get stuck again. It's getting unstuck that counts. It's figuring out you that matters. It's pushing forward and being brave to try new endeavors.
I was once stuck.
I'm re-embracing my artistic roots in the writing world. I'm rediscovering my voice and having the courage to share it.  I was once stuck, and I'm freaking excited to be free.
---
The Mother Cover Lover Reflections of July 
Ah, lovely July.  I'm a day late posting, but so goes life. I have a goal to read at least one book a week and to give a hella good cover and book review. 'Cause let's be honest, we all judge a book by its cover. Why shouldn't the review?
Which is why I started my blog to help share and acknowledge the fantastic work by both artist/designer and authors.
5/5 Stars Book Review
My first post in July holds a special place in my heart. Brandy Woods Snow, my critique partner and best of friend's book baby Meant To Be Broken turned 1-years-old! I've spent copious cups of tea reading over her pages and even though, I haven't reviewed for you on here, I have on Goodreads.  Check out all the Juicy Review bits of here.
4.5/5 Stars Cover Critique & Book Review
The first-ever Mother Cover Lover Review!! I couldn't have been more blessed to have been given the opportunity to review Hotdog People And Other Bitesize Sacrifices by Dan Magdich. The Cover is unique and a heartfelt interpretation from Dan Magdich's amazing family. If there is such a thing as love at first laugh, then it has to be Hotdog People And Other Bitesize Sacrifices. I adore, Adore, ADORE this novel. By the first page, I kid you not, I was busting a laugh all the way through the end of chapter 1.  Check out the hilarious Review here.
4/5 Stars Cover Critique & 3/5 Stars Book Review
Round two pick on my TBR for July the Birth of the Bacchae by Stephanie Mirro. When I first chose this novel to review I thought the designer somehow screwed up. I mean who holds a pinecone like its precious? But I had my foot in my mouth within the first few chapters. Birth of the Bacchae holds a lot of promise content/reader wise. For me the pace lagged, which is reflected in my overall Book Review. Check the full on the Review here.
2.5/5 Stars Cover Critique &  5/5 Stars Book Review
Round three pick came by request from my critique partner and best friend, C. Vonzale Lewis. I've been through the pages of Lineage for many revision phases, so I know the content like the freckles on my skin. That said I did have a few issues with some aspects of the cover, but the content of Lineage does not disappoint. Dark, mysterious, adult eye-catching hotness, and a no-fuss, badass main character. Check out my full review here.
---
5/5 Stars Cover Critique &  4/5 Stars Book Review
Last Round pick for July was Cupid's Match by Lauren Palphreyman.  The Cover is so Mother Cover Loving good it stopped me in my tracks and click to find out more. With the addition of a fantastic blurb, I pinged this on my TBR list right away.  For a YA Romance, I have to pin this strictly into the younger YA section since there weren't tones of steamier moments. The kinetic attraction between her main character Lila and Cupid hits the right notes without blasting off into the YA Mature section. You don't finish a chapter without wanting to turn to find out more. Check out the full review here.
---
Cover Reveal Reflections of July
Among all of the other craziness of life, reading, attempting/failing to write, and blogging a few Cover Reveals made there way into July!
What You Don't Know by Merry Jones coming on October 8, 2019. NORA WARREN HIDES HER DARK SIDE WELL BECAUSE SHE'S HAD YEARS OF PRACTICE. The wife of a lawyer and mother of two girls, she slides under everyone's radar, never revealing what she really is—a murderer. At least, she feels like one. Read more about this upcoming novel here.
The Nightmare Detective by K. Childs coming on October 22, 2019. LONDON, 1920. The nation recovers from the Great War. Steam and diesel battle for supremacy. And magic is a college elective. Read more about this upcoming novel here.
---
July you came, I conquered, and I look forward to any future opportunities in store and my TBR's for August! I have a hot cup of tea calling my name along with my ravenous family. Off on another adventure to conquer the devastations of when tummies rumble. Until then my pretties!