He's mythologically hot, a little bit wicked, and almost 100% immortal. And he'll hit you right in the heart . . .
"Miss Black, we have a big problem."
Lila Black doesn't believe in matchmaking, let alone soul mates. So then why is she constantly being hassled by the Cupids Matchmaking Service? But this gilded, cherub-bedecked dating agency isn't exactly what it seems . . . and it's about to turn Lila's entire world upside down.
It turns out that Cupids Matchmaking is the real deal. As in, it's run by actual cupids—who don't look at all like they do in the paintings—and they have a serious problem with Lila's "match." Because this guy shouldn't be in the system. He shouldn't have a match. And while he's irresistibly hot, he's also incredibly dangerous. Because Lila's true love match is Cupid. The original bad boy of love. And he wants her.
Now Lila's once-normal teenaged world has exploded into a mythological nightmare overrun by crime-lord sirens, wrathful cupid hitmen, magic arrows that cause no end of trouble, and a mischievous, not-so-angelic love god she can't seem to stop herself from falling for . . .
Adored by 50 million readers on Wattpad, Lauren Palphreyman's smash-hit book is now in print for the first time.
---
Book Review Rating: 4/5 stars     
C
over Review Rating: 5/5 stars
---
Time to Judge that Cover!
---
Cover Critique
So I spotted this beauty as I browsed the YA section and thought… arrows, cupid, hmmm.
Can we talk about the coloration of this cover first?!
The deep almost velvet red of the background, the touches of dark shading on the sides focusing to the center, and BAHM the title nice and bright white. It's like everything on this cover focuses us right to the title. The arrows pin the title dead center, the bright white against the red. The varying hues of blue on the feathered tip of the arrow that draws us down to notice the authors name. Even the curled first letters of the font are represented in the background detailing.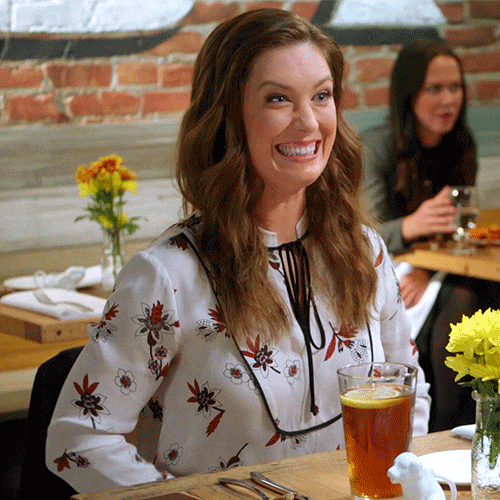 Great way to make a cohesive design and cover. Everything is balanced, not overly done, relates (The Mother Cover Lover thanks you) to the novel inside. This is simply a gorgeous representation of simple, that's not so simple, but with an impact.
Bravo!
The only tad bit I noticed about Cupid's Match while doing some research is that this is a Repub, paperback edition. Cupid's Match was originally published with Wattpad in July 18, 2017. Interestingly, the Wattpad Covers it had before didn't really strike what the current cover does now.
I'm sure this is because the writer needed to supply the cover herself or perhaps, Lauren Palphreyman preferred a more understated cover. Whichever way the success of this novel relied specifically on how good the tone, concept, and the writing of the author.  From the previous simple, a tad underwhelming covers to this one now… is hands down no comparison.
This goes to show that a great story can be hidden by not so eye-catching covers sometimes!
The only minor of notes I can make on this cover is this seems more of a YA Fantasy cover than Romance. I'm not complaining, but given the fantasy aspect of this story, I think the classification into YA Fantasy should be considered.
Cover Designer of Cupid's Match in paperback TBC Images copyright TBC
---
Book Review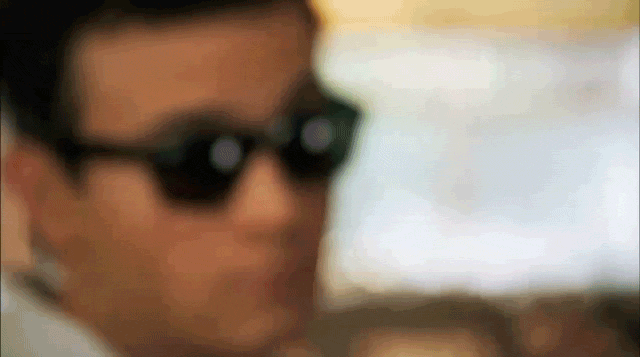 "…Lila's true love match is Cupid. The original bad boy of love. And he wants her."
Hold up. Stop the press. The original bad boy of LOVE?!
I can always tell how much I'm going to enjoy a novel by how quick my attention is captured. The cover got me to click, the blurb made me cross my fingers and hope I would be approved to read, and then the novel itself didn't disappoint.
Now, Cupid's Match has been around for some time, but I'm so delighted it's being released as a paperback version or else I may have never read Lauren Palphreyman's beautiful creation. Disappointment would be an understatement if I never knew this novel existed. For a YA Romance, I have to pin this strictly into the younger YA section since there weren't tones of steamier moments. The kinetic attraction between her main character Lila and Cupid hits the right notes without blasting off into the YA Mature section.
Sidenote: I do love mature ya! So this wasn't the typical read for me, but I'm so delighted I did!
Lauren Palphreyman's writing, detailing, characterization, and pace are ridiculously on point. Each chapter left you ready to turn the page. The way she twisted and gave a new quirky life to some of the mythology we've heard time and time again. Cupids, Gods, the Myths of old. She shook them up and definitely made them more applicable to today's world. We start off with a typical teenage girl, who is then propelled into the most unusual of circumstances that keep compiling until the ya romance it started out to be, morphs into more of a ya fantasy romance. Higher key on the Fantasy aspect, which I loved.
Did this have a HEA?
Yes, which is why I think it's in the romance category. I think the only part I didn't necessarily care for was an almost love interest/attraction to Cupid's brother Cal as well. It was snipped and really didn't go there, but the insinuation was enough. The whole trio love triangle under concept didn't really seem to be needed.  Overall, other than that one little hiccup for me, I think Cupid's Match is a great solid Ya Romance with a new twist to old Mythology.
I received an ARC of Cupid's Match in exchange for an honest review. This does not affect my opinion of the book or the content of the review.
Let's be honest here. If it was great or sucked I have no problem writing it out.
---
Want to know more about Lauren Palphreyman?
Lauren Palphreyman is an author based in London. She is best known for her supernatural teen romance series, Cupid's Match, which has accumulated over 40 million reads online, has been developed into a pilot episode for CW Seed, and will be published by Wattpad Books (October 2019). She is part of Wattpad's social influencer program, the Wattpad Stars, where she has written for brand campaigns, spoken on a panel at London Wattcon, and completed a chapter for Writer's Digest's 'Writer's Guide to Wattpad'.
Her fantasy romances, Thorn, and Ink, have both accumulated over half a million reads online to date. Lauren previously worked as an insight analyst for Penguin Random House. Now she spends her days writing, drinking coffee, and plotting for cupid world domination! As a huge fan of Marvel and big blockbuster franchises, her life's ambition is to create a multimedia universe for fans to enjoy and explore.
---
Don't forget to check out Lauren Palphreyman Author website!