Smart-mouthed Nicole Fontane has a way of getting herself into trouble. She's been fired from every job she's had but still refuses to work in her father's apothecary shop because of his practice of Earth Magick. On Tulare Island where Nicole grew up, Magick has always been a way of life—one she's determined to avoid at all costs. 

With less than two hundred dollars in the bank and rent due, Nicole is forced to take a job at Tribec Insurance as a last resort. Little does she realize, the moment she sets foot inside the building, she becomes a pawn. A sinister force has set its sights on her and will stop at nothing to use her in a sadistic game. 

Tribec's proprietors, the Stewart family, are curiously preoccupied with the Naqada, the mysterious pre-dynastic Egyptian society. Nicole finds it creepy, but on the bright side, the job reconnects her with her estranged friend, Marta. Yet the eerie atmosphere, disappearing Magick wards, and the smell of blood inside Tribec bring Nicole to a startling conclusion—the Stewarts are practicing Blood Magick, the deadliest of the Five Principles. By the time Nicole uncovers the truth, Marta and her four children have gone missing, and all signs implicate the Stewarts and an archaic blood ritual to an Old One, a Naqada god imprisoned on Tulare Island. 

Battling the evil of Blood Magick will demand Nicole to confront a hidden past and unlock the Magick buried within. But can she set aside her deep-rooted fears to work with a team of vigilante Mages? Or will the clock run out on Marta and her children—and on Nicole?
---
Book Review Rating: 5/5 stars     
C
over Review Rating: 2.5/5 stars
---
Let's judge that cover!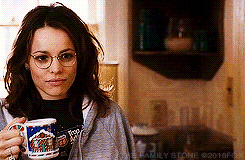 ---
Cover Critique
Disclaimer:
I have a lot of background history with not only Lineage, but also it's wonderful author C. Vonzale Lewis. We've been critique partners for years now, and I consider her one of my best of friends. That said, we don't hold back our critiques of each other's works. We push each other for more than perfection. So yes, I have a personal background with C. Vonzale Lewis, but it will in no way sway my book reviews. And yes, she knows it. We love each other more for it.
I've walked through the pages of

Lineage

throughout multiple revision phases.
So to say I know the content like the back of my hand is an understatement. Which makes this review hard. Harder than you don't know what to say. More like to write it down is blasphemy.
Some might ask why?
It's a beautiful cover. Aesthetically the cover hits all the spots need. Imagery is on point, the background gives off a mystical feel. The coloration allows for the gold Egyptian symbols to stand out, along with the title and authors name. The font is a good fantasy stylization (font's one of those tricky bastards you can get wrong real quick), and the title takes precedence.
So YAY, the cover looks great! Right? Why complain?
This is where most people would stop, but with my in-depth knowledge of Lineage and art/design concepts, I can't.
Book Covers should be more than just aesthetically beautiful. They should reflect what's inside. The story begging to be read.
This is where the critique hits the fan. Turn around and run if your delicate sense can't handle what I'm about to discuss.
No, then let's get started.
The cover doesn't embody the story written inside. The only aspect of the cover that does Lineage justice is the Egyptian symbol on the front. I love the scarab and the Eye of Horus. This has the beginnings of the lore threaded within Lineage. THE FREAKING-TASTIC LORE I THOUGHT WAS REAL AT FIRST! It's that mother cover loving good!! I even had to research it 'cause I thought it was some part of history I overlooked. So, yeah, the lore is like unreal, but that's where the lore stopped along with that feeling woven deep into the core of Lineage.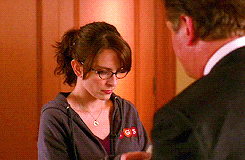 I sound like a book deprived maniac, but what's inside this cover demands to be brought forth and displayed to make Contemporary Dark Fantasy readers drool to get inside its pages.
Damn woman what is wrong with you!  What must I do to please you? Trust me I want to cheer for the cover too.
I'm gonna have me a mob, pitchfork welding tribe coming for me. Please know I mean this with the utmost love. I've also said this straight up to C. Vonzale Lewis in many deep conversations. So no, this ain't no blindside, and yes, I keep wanting to sew my lips shut and tie my fingers into knots.
The background totally missed the mark. The dreamy night in the desert gives off almost a mystical feel, which I get it. There's Magick in Lineage, but the setting of Lineage doesn't even take place in the desert. (Que dramatic music)
It takes place on the island of Tulare in a town, nowhere close to an arid climate. There might be the smell of blood and sand in the novel, but come on it's not the setting. If you're going to go there, then go there. Give us blood. Give us sand. This is like false advertisement. There should be a town or small city depicted below. Not a desert. Other than the cover having an overall dark night concept, where's the contemporary dark fantasy mood.
Contemporary dark fantasies have covers that give off an element of danger, mystery, hell darkness more than a dark night. Not to mention, this book is one in the series of Blood and Sacrifice Chronicles. There is no resemblance of blood used anywhere on the cover when it is such a dominant force in the story line. If I opened the pages, crimson life force should be dripping from all of the paper cut sacrifices its reader will endure.
The red that is present is almost not seen, there is no point of even having it. Why? Why not give us blood? Why not give us the mood of danger, mystery, and lurking darkness that this novel deserves. Do I think the image used in the background is ugly? No, it's beautiful, but it doesn't fit this novel. This is why I have such an issue with it.
My other can't get over issue for my anal self is the tag line. Some of you may be like wait, let me scroll back up to the main image. There was a tag line? Yes, there was.
I even have a pre-drop printed copy of Lineage (Shh…) and I can tell you the tag line is so small it's almost lost to the galaxy of stars. Why? The tag line is so freaking good too. 
SOME MAGICK SHOULD NEVER BE FORGOTTEN
Look, I love my C. Vonzale Lewis and I beyond adore her book baby Lineage. Auntie Mother Cover Lover will share and shout it from the rooftops on how amazing the story is, but the design of the cover should have taken more aspects from the story line and made them shine. I'm beyond sorry I had to write such a cover review of it.
I'll pretty much be hated by this designer for like forever now, but I told myself when I started reviewing I'd be honest. So here's my two cents on this cover critique.
 Cover Designer is not noted from Parliament House Publishing.
---
OVERALL BOOK REVIEW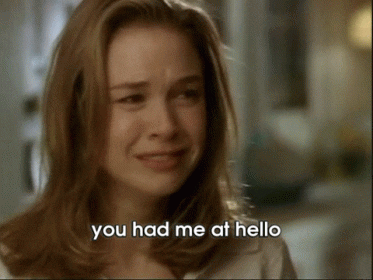 Lock your doors, close your blinds, and settle in for a read you can't put down!
First off the blurb had me at first line, 'Smart-mouthed Nicole Fontane', need I say more.
Oh, but I must. This story begs for so much more to be shared!!! The cover critique may have hit the fan earlier, but not the book review. All of the years of work C. Vonzale Lewis has labored over can really be seen and appreciated.
Nicole Fontane, the main character,  doesn't disappoint. She's got sass and not some feminine sass, but like I am woman and I ain't apologizing for nothing. Nicole's thoughts, her nightly escapades (hotness, dear lord fanning myself now), the dark mystery, and magick.
CAN I SAY MAGICK!
The lore/history C. Vonzale Lewis has created and entwined into Egyptian history makes Lineage that more freaking believable. Like I mentioned before in the cover critique, I had to look the lore up, even asked her if it was real 'cause I couldn't find it. So yeah, that fan-tastic good.
It doesn't stop there. Her characterization is on point. Strong feminine characters besides the main character Nicole.  These sub-characters ain't no daisy pushing pansies! C. Vonzale Lewis shows what women being bold can really do. REFRESHING is an understatement!
Ah, but let me not forget the men. Hot-looking men, yes. Burning my eyeballs situations, need a cold shower/compress, oh hell yes. Lineage has plenty of hotness to amp up the dark mystery, but Lineage also gives depth to the men that play a major role. So no, this isn't just a sexy man invasion. C. Vonzale Lewis gives them reasons and deep characterization as well.
I look forward to seeing the sequels to the Blood and Sacrifice novels. I can only hope for more badass characters, villains, steamy scenes, and dark Magick situations.
If you haven't figured it out yet, I LOVED LINEAGE!!!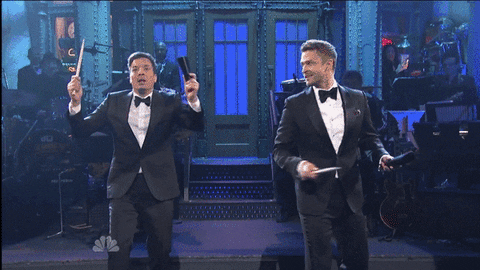 ---
Carla Vonzale Lewis and likes her martini's shaken…never stirred. She was born in Georgia but please don't mistaken her for a Georgia peach. She's more like a prickly pear. Speaking of being born, someone asked her recently if she remembered her birth. And yes! She remembers the handsy doctor pulling her out into the cold. Right Bastard!!!
Despite being born in the South, C. Vonzale Lewis grew up in the North. California to be exact. C. Vonzale Lewis spent the first part of her life in customer service. Which gave her ample opportunities to draw from her experiences talking with other people to help develop her characters. She also has a degree in Fashion Design. Don't ask her why. The only thing she attributes from those wasted two years of her life, is being introduced to the love of her life, Bobby. Her rock.

Enjoy this excerpt on why does C. Vonzale Lewis write?
"Well my first book, LINEAGE, answered the question. I might have gone a little dark with my answer, but it was fun answering the question. But mainly, I love writing because it gives me power to create. And it also gives me the power to fix this broken world. 
Truthfully, I've always loved the written word and the way a good book could take you to another place and time. Instead of hanging out in the lunchroom, I would go to the library and create stories or bury my head in a really good book.
I started writing my first novel in 2014 and 30 days later I had a collection of scenes that needed some serious revision. And that was where the fun came in. Over the course of several years, my novel went through final draft, after final draft until I finally came to…you guessed it, the final draft.
When I'm not writing, I enjoy reading, binge-watching shows on Netflix, and trying to convince my husband that getting a dog is a wonderful idea. 
And one day, I will discover how many licks it actually takes to get to the center of a tootsie pop. "
---
Connect with C. Vonzale Lewis
Official C. Vonzale Lewis Author Website, Facebook, Twitter, Instagram
You can find Lineage to order at
 Amazon, B&N, IBooks, Kobo, or through Parliament House Publishing
Don't forget to leave a review for Lineage at Goodreads!
---
DON'T FORGET TO ENTER THE LINEAGE RAFFLECOPTER GIVEAWAY!
---
As always if you enjoy The Mother Cover Book Reviews, then please click to follow my blog or any of my social media links (TheMotherCoverLover Facebook Group, Instagram, Twitter). 
Feel free to share 'cause sharing is caring!